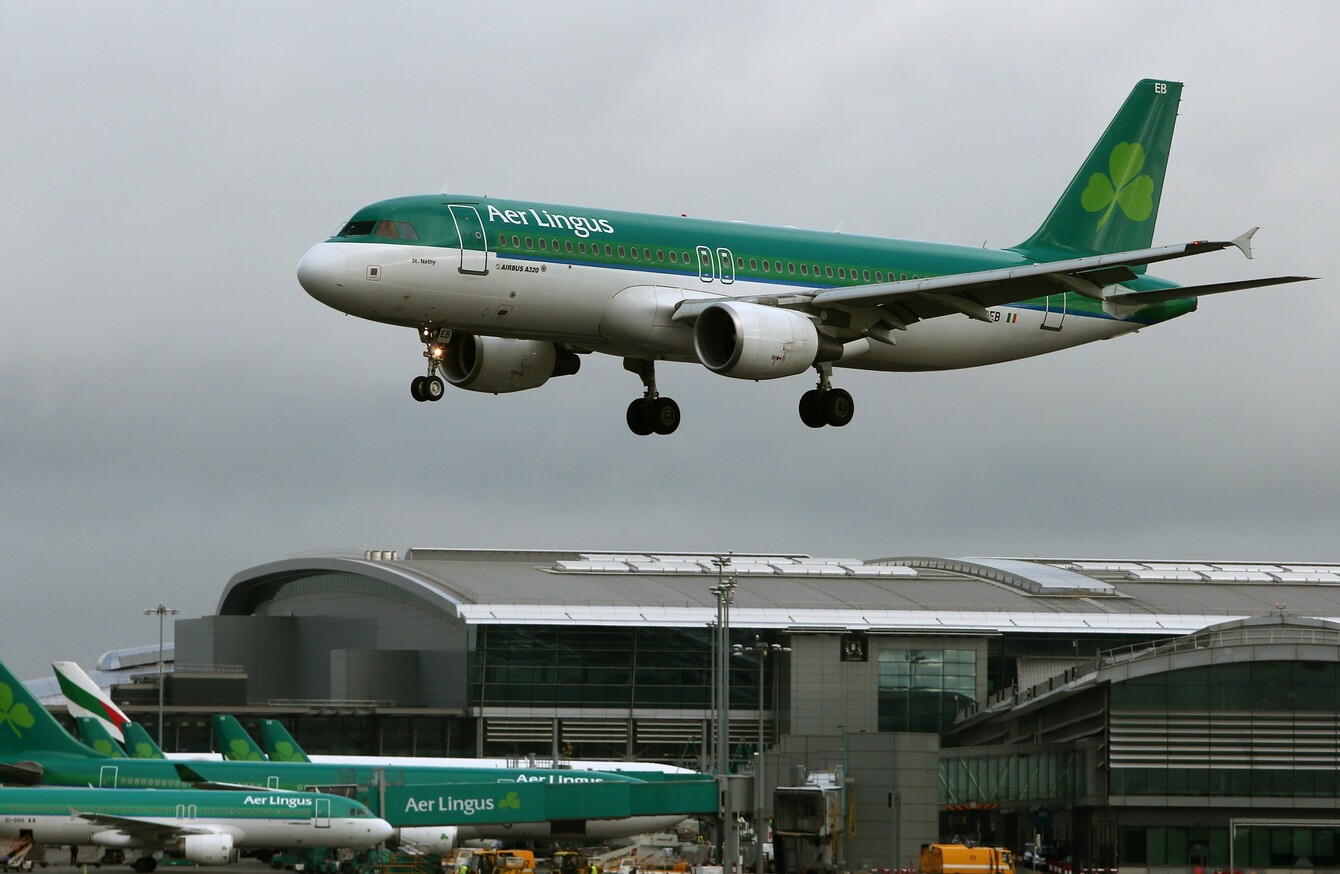 Image: PA Archive/PA Images
Image: PA Archive/PA Images
HIGH-SPEED INTERNET will be introduced on 39 Aer Lingus aircraft for short flights.
A statement from the carrier's owner International Airlines Group (IAG) revealed that the service will be rolled out in the early part of 2017.
Willie Walsh, IAG's chief executive, said: "We are giving our customers the fastest connectivity you can get on any aircraft.
Having announced Wi-Fi for long-haul flights earlier this year, we are now equipping our airlines' short-haul fleets with in-flight broadband access.
IAG said the technology will offer customers internet access on their own mobile devices and they will have bandwidth capacity to use multiple devices at the same time.
The company said connection speeds will be similar to what customers are used to at home.
The price of the service has not yet been finalised, neither has the exact launch date for the Wi-Fi on Aer Lingus planes.
The carrier's competitor Ryanair has said it plans to introduce Wi-Fi to its fleet within two years.
The first short-haul aircraft equipped with Wi-Fi connectivity – a British Airways A321- will be in service next summer. Aer Lingus, Iberia and Vueling aircraft will follow later in 2017.
By 2019, 90 per cent of IAG airlines' fleets will be fitted with high quality connectivity.