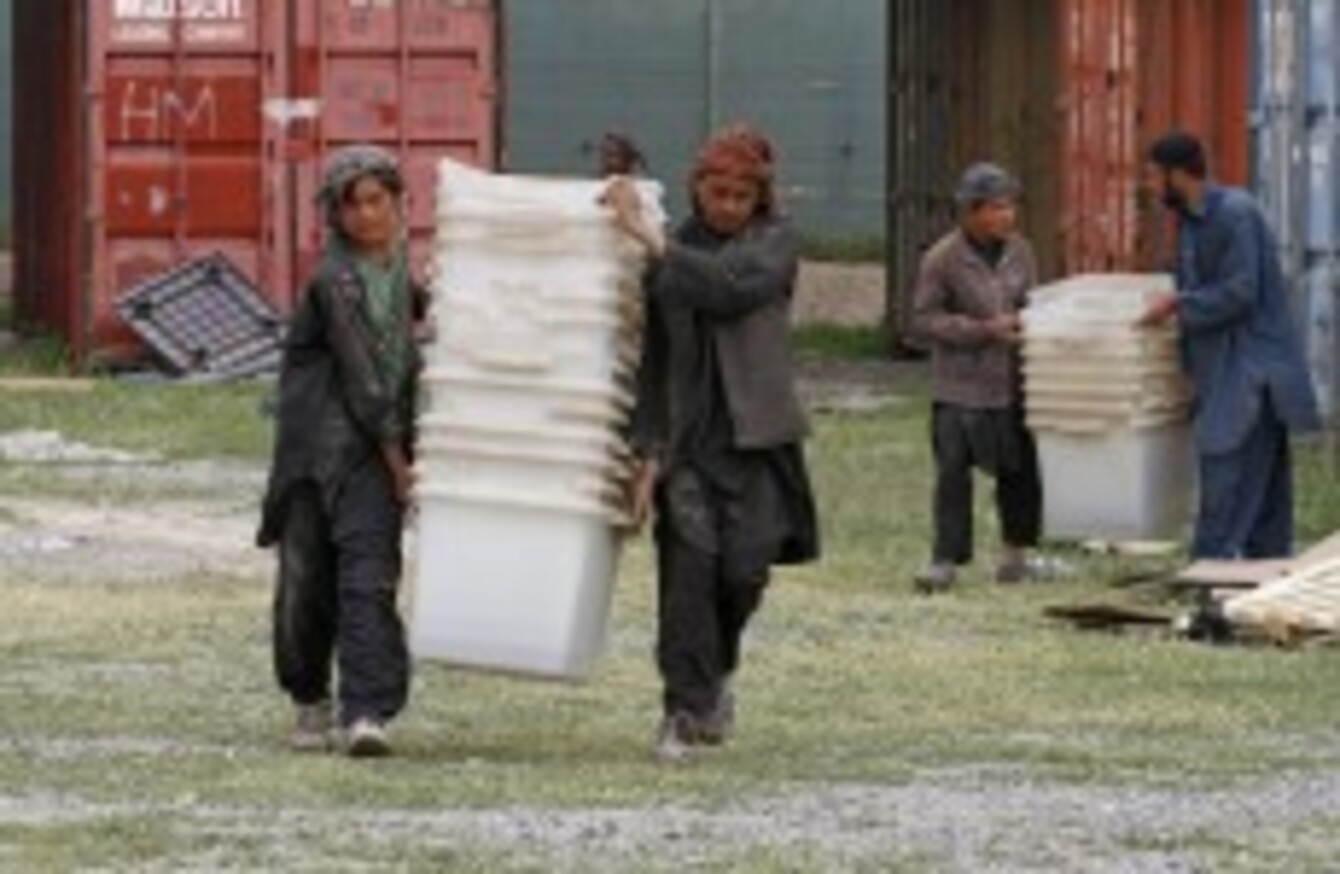 Image: AP/Press Association Images
Image: AP/Press Association Images
A JOURNALIST HAS been shot dead in Afghanistan's eastern province of Khost.
The woman, described as a 'Western journalist' in reports, was inside a district police headquarters with a colleague.
The second woman, also a journalist, was seriously wounded.
The incident occurred on the eve of the country's presidential election.
"Two female journalists were shot this morning inside a district police headquarters, one has been killed, while the other is seriously wounded," Khost provincial police spokesman Mobarez Mohammad Zadran told AFP.
Reuters reports that the gunman was a member of the police force.
According to BBC News, about 200,000 troops have been deployed across the country to stop Taliban attempts to disrupt voting.
With reporting from - © AFP, 2014