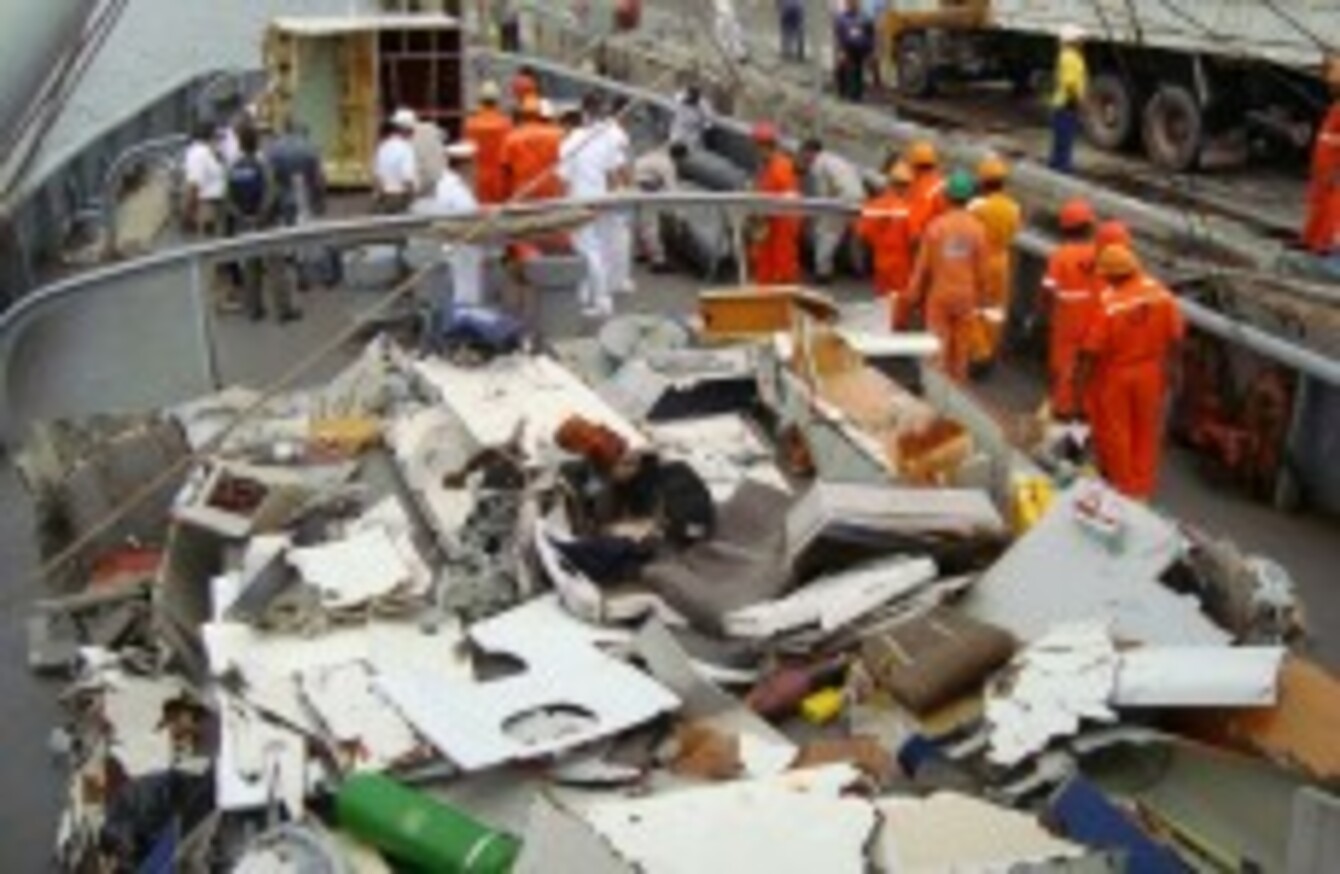 Some of the debris from the crash was recovered in 2009
Image: CHEN WEIHUA/LANDOV/Press Association Images
Some of the debris from the crash was recovered in 2009
Image: CHEN WEIHUA/LANDOV/Press Association Images
Updated 12.55pm
INVESTIGATORS HAVE RECOVERED bodies from parts of the wreckage of the Air France jet that was lost over the Atlantic nearly two years ago.
It was confirmed earlier that a significant part of the jet was recovered around 4,000 metres deep in the Atlantic ocean and French ministers have now confirmed that some bodies were in the recovered wreckage, reports The Guardian.
All 228 people on board the flight from Rio de Janeiro to Paris died when the plane went down in a storm on 1 June 2009. Around 50 bodies were recovered at the time but nothing else has been recovered until now.
Black box flight recorders have not been found.
Experts say without the flight data and voice recorders in the black box, authorities will likely not be able to determine what was at fault.
The exact cause of the crash remains unknown, and the discovery of the wreckage follows a fourth attempt to locate the plane's voice and data recorders, reports the BBC.
The search, jointly funded by Air France and the plane's manufacturer Airbus, uncovered parts of the plane by searchers using special robots that can dive to depths of up to 4,000m.
The crash has been partly blamed on malfunctioning speed sensors used by Airbus with Air France accused of not responding quickly enough to reports they might have been faulty, reports the Daily Telegraph.
A French judge filed preliminary manslaughter charges against Air France and Airbus last month, adding new significance to the search, the fourth attempt to shed more light on the crash.
- additional reporting from AP