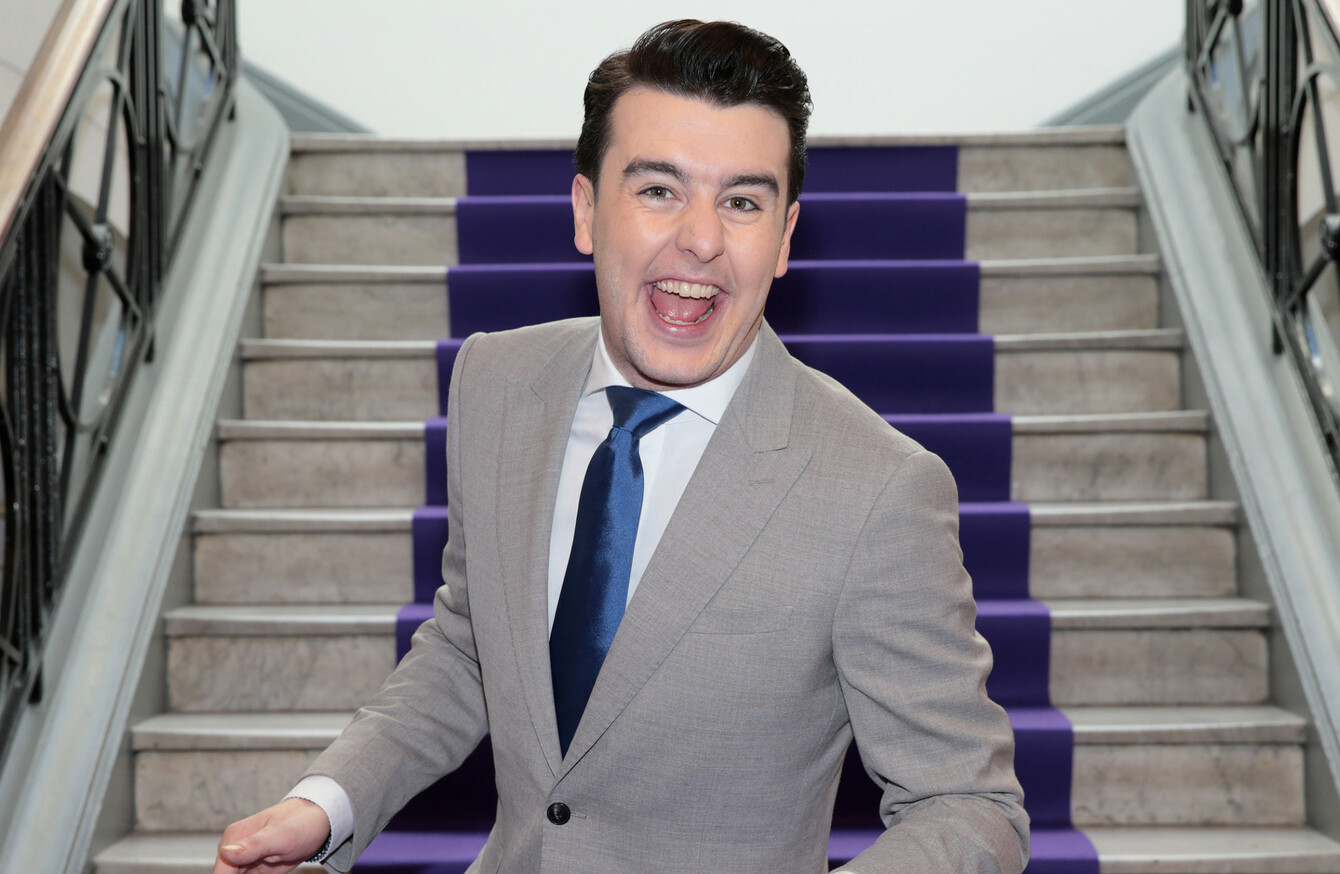 Al Porter
Image: Brian McEvoy via RollingNews.ie
Al Porter
Image: Brian McEvoy via RollingNews.ie
COMEDIAN AL PORTER made his first return to the stage since allegations were made against him last year over his conduct, after being randomly selected to take part in a show at The George Bar in Dublin.
Porter made the brief appearance on stage while attending the Win, Lose or Drag event at the bar on Monday night.
In a statement, management at The George said that Porter was not booked for his appearance and that he was in attendance as a regular customer.
During the drag show, attendees could have their names placed into a bucket for a chance to be randomly called to take part in the events on stage.
Porter's name was pulled out of the bucket and he was called on stage to participate in the show. The George Bar confirmed that Porter was not employed by the venue to participate in the event.
In a statement to TheJournal.ie, Porter's agent confirmed that Porter has not worked since taking time off last November to "deal with allegations that were made".
The George said that Porter appeared briefly on stage "after his name was picked randomly out of a hat in one of the games involving audience participation organised by the entertainment act that had been booked".
"Our focus continues to be on ensuring that all our guests enjoy a great night out when they visit The George," the statement said.
Porter resigned from his Today FM lunchtime show with immediate effect on 19 November in the wake of allegations about his conduct.
The following day, it was announced that he would not be appearing, as previously planned, in the upcoming Olympia Theatre panto.
The statement from Porter's agent in relation to his appearance at The George said: "Al categorically denies criminal wrongdoing, and he has not been charged or contacted by gardaí.
Al is entitled to a private life and was socialising with friends in The George when he was nominated anonymously to take the stage.
"In the spirit of the event, he did so briefly but did not perform any stand-up or jokes.
"It is very disappointing that even a rare private night out with friends can result in media attention and social media speculation."