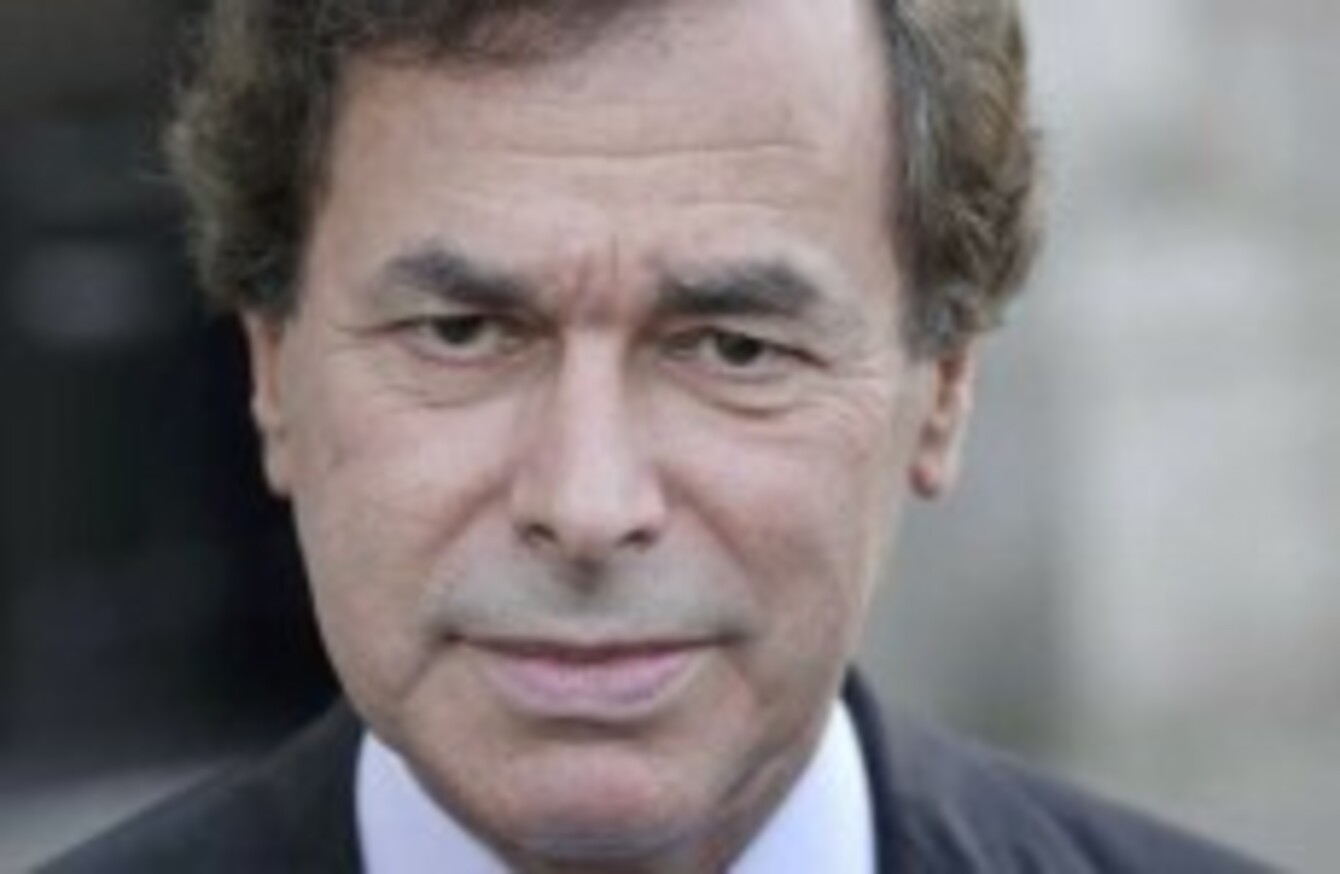 Alan Shatter
Image: Photocall Ireland
Alan Shatter
Image: Photocall Ireland
JUSTICE MINISTER ALAN Shatter has told the Dáil that the new legislation to establish a DNA database in Ireland strikes the right balance between tackling crime and respecting individuals' human rights.
Introducing the Criminal Justice Forensic Evidence and DNA Database System Bill in the Dáil today, Shatter said that the bill is, in his view, the most important to be introduced in the lifetime of this government in helping gardaí to fight crime.
The bill, once passed, is likely to see a new DNA database in operation by next year. Criminals who receive a sentence of 5 years or more will have their DNA logged.
Perpetrators of most crimes involving a sexual offence will also have their details placed on the database, regardless of the sentence.
Shatter said today: "The Bill not only provides for the establishment of a DNA database to assist Gardaí in the investigation of serious crime but also will assist in finding and identifying missing or unknown persons.
"It will also play a crucial role in the investigation of what have become known as cold cases, in the identification of perpetrators and their being brought before our courts."
He said it would also be of assistance in cases where there has been a miscarriage of justice and would help gardaí "for decades to come".
He said that despite budget constraints once the bill is enacted the Forensic Science Laboratory will have the specialist staff in place and be in a position to purchase and install "sophisticated robotic sample handling instruments" to cater for the increased number of DNA samples it will deal with.
Shatter said that his legislation is an improvement on that introduced by his predecessor in 2010 and has addressed issues concerning the retention of samples and DNA profiles of persons who are not subsequently convicted.
He added: "I am acutely aware of the need to strike an appropriate balance between the use of the DNA database in the investigation of crime in the public interest and of protecting individuals' personal rights. I am confident that this Bill, with its many safeguards, achieves that balance."
Fianna Fáil's justice spokesperson Niall Collins welcomed the bill and said it is "an important step forward in the battle against serious crime".
He said he had concerns about there being adequate resources, telling the Minister: "Laws mean little if there is not the resources to back them up."
Collins also said that the legislation needed to "uphold the highest standards of human rights which we have set ourselves".
Sinn Féin's Pádraig Mac Lochlainn said that he welcomed "the broad thrust of the bill" but raised concerns about a section of the bill which provided for taking DNA samples from "some former offenders who are no longer subject to sentence".
He raised concerns as to whether this may be contrary to the Good Friday Agreement.