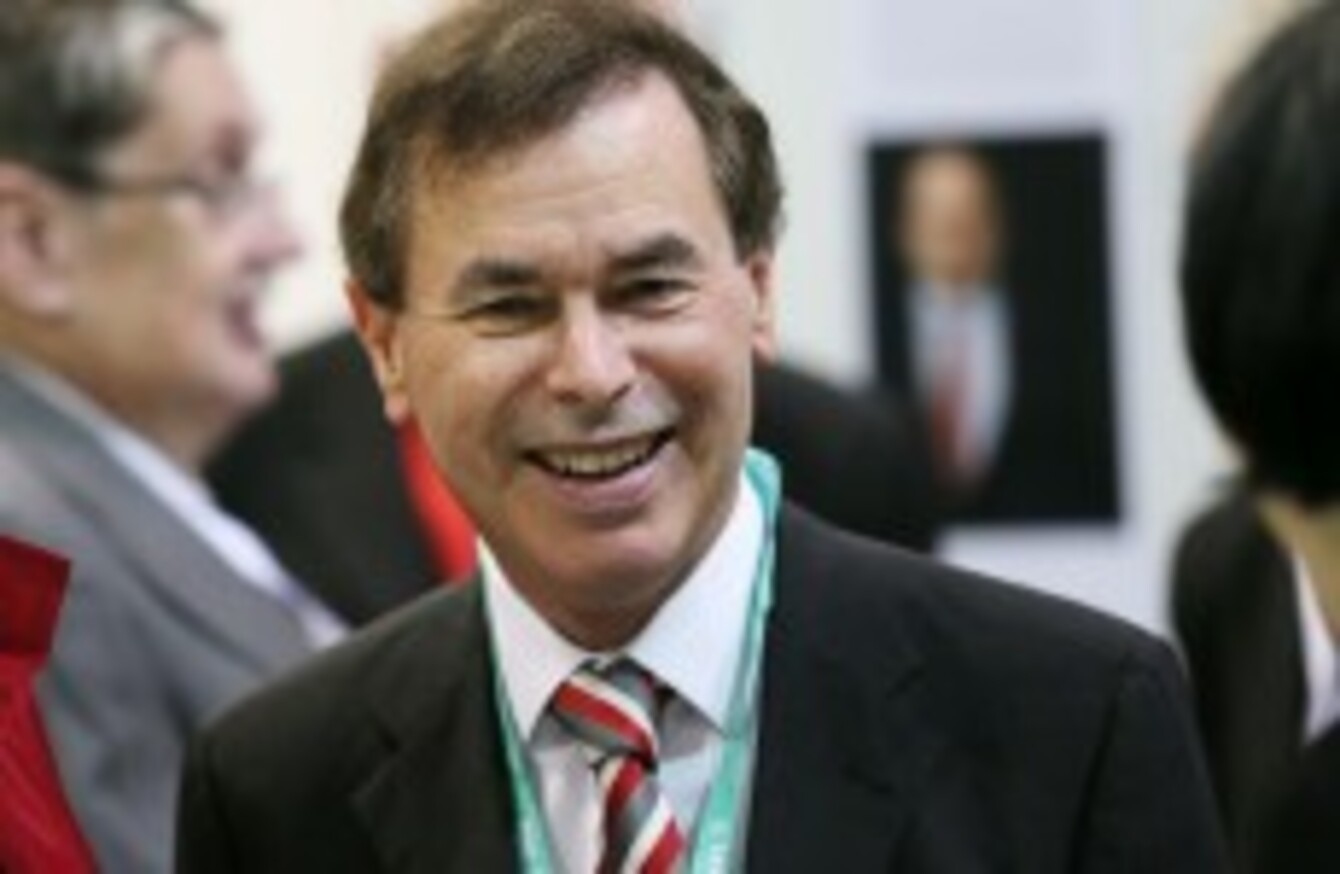 Alan Shatter was all smiles at the Fine Gael Ard Fheis this afternoon
Image: Laura Hutton/Photocall Ireland
Alan Shatter was all smiles at the Fine Gael Ard Fheis this afternoon
Image: Laura Hutton/Photocall Ireland
FINE GAEL'S ARD Fheis has voted down a motion to legalise the use, sale and production of cannabis after Justice Minister Alan Shatter said it is not a policy he would favour.
But party delegates have determined that Fine Gael should support the passing to the same-sex marriage referendum next year, with Cork South-Central TD Jerry Buttimer, the party's only openly gay parliamentarian, saying the motion was about equality.
"The only place where I am unequal is in my Constitution," he said. Shatter praised Buttimer for his "eloquence", "courage" and "leadership" to applause from delegates.
The cannabis motion, put down by the Trinity branch of Young Fine Gael, prompted enthusiastic debate with Shatter describing it as "an interesting issue".
"It's an issue that a certain TD, who shall remain nameless, is very devoted to," he told delegates before insisting that there was evidence that regular and continuous use of cannabis can cause schizophrenia.
"Smoking cannabis isn't hugely different to smoking tobacco and look at the extent to which tobacco kills," he said.
Proposing the motion, Michael Lindsay from Trinity YFG said that there were many misinformed and preconceived notions about cannabis which are hyped-up by "tabloid-style propaganda".
He said that criminal gangs thrive off prohibition, and said: "If we end prohibition the exchequer would benefit, money would not be spent enforcing it and money would be spent in taxing it."
But Shatter said: "The general, widespread availability of cannabis, with state approval, I find it difficult to see why that's a policy that we should adopt, and it isn't a policy that I would personally favour."
Shatter with Cork fishmonger Pat O'Connell at the RDS in Dublin today [Pic: Hugh O'Connell/Twitter]
The minister, who has been the subject of much controversy in recent weeks, received an enthusiastic response from delegates today and was given a standing ovation after his opening speech in the session on transparency, accountability and justice.
A motion calling on the government to begin talks to join the military alliance NATO was also defeated. Shatter said there was no advantage to Ireland being part of NATO as it already plays a role in the 'Partnership for Peace' model.
A motion to create single-seat constituencies was rejected, but delegates did back a call for greater political reform while a motion to set "clear limits" on the power of the Public Accounts Committee was also passed.
Earlier, PAC member and Dublin South-East TD Eoghan Murphy said some members of the Oireachtas committee are using it to promote themselves.