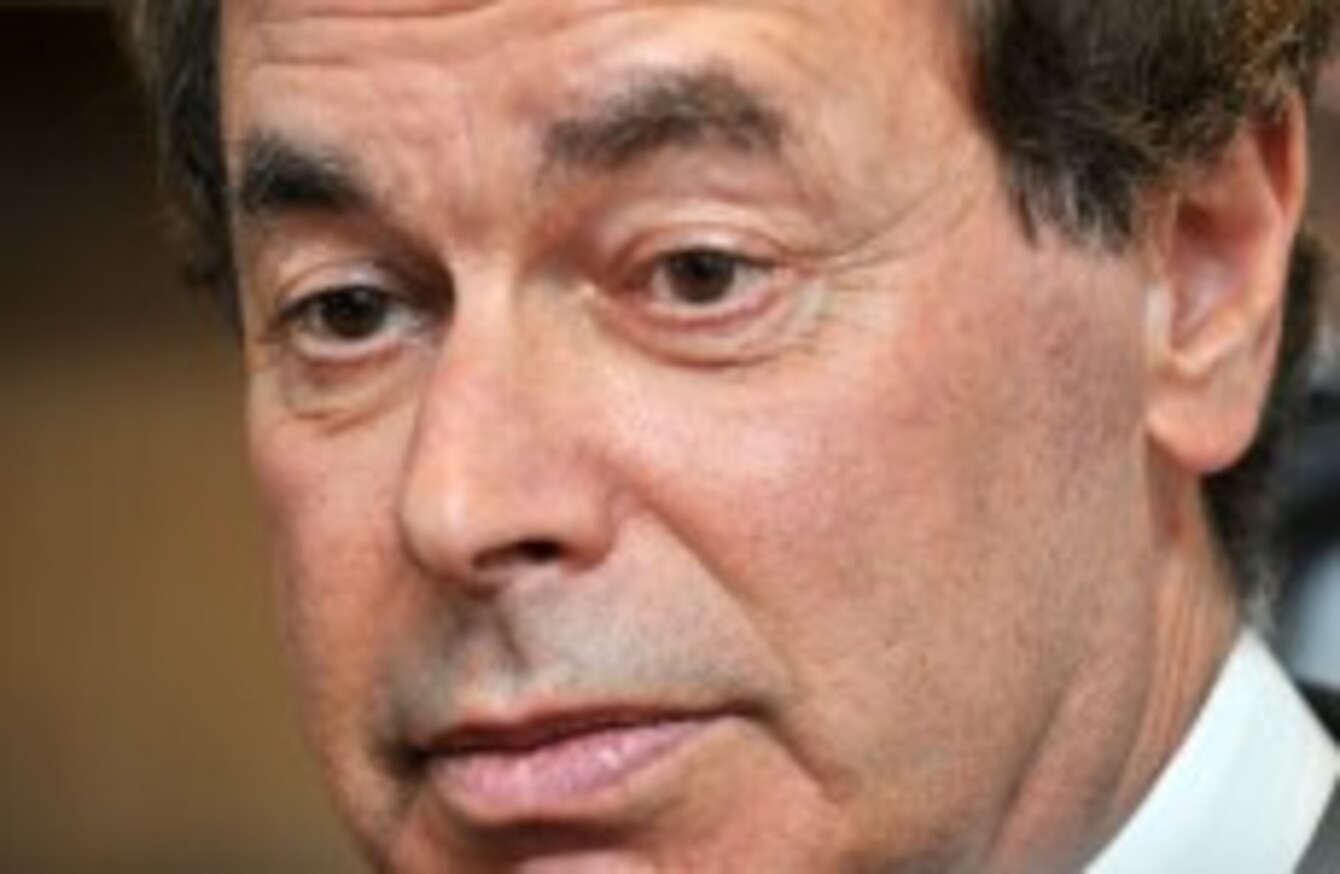 Image: Laura Hutton/Photocall Ireland
Image: Laura Hutton/Photocall Ireland
Updated at 6.16pm
FORMER JUSTICE MINISTER Alan Shatter has called for GSOC Chairman Simon O'Brien and his fellow Commissioners to step down, insisting their positions are no longer tenable in the wake of this year's 'bugging' controversy and subsequent investigations.
He's also taken issue with the results of a probe into who leaked details of alleged security breaches at the Garda watchdog to a newspaper.
"I do not believe it tenable that the current GSOC Commissioners remain in office," Shatter told current Minister for Justice Frances Fitzgerald in the Dáil this afternoon.
A fact-finding report into the source of the leak, said a statement published last week, was "unable to establish individual responsibility for any disclosure, either on the part of an employee of GSOC or any other party".
"Proportionate measures" had been taken to find out what happened ahead of the appearance of the newspaper article, the Garda watchdog said, and,"no further action is intended".
An inquiry into the initial bugging claims, chaired by Justice John Cooke, found in June that no surveillance "of the kind asserted in The Sunday Times"  took place at the GSOC offices.
Using his Dáil privilege, Shatter said today:
From the start of this affair, GSOC have sought to cover up and keep secret a disturbing level of incompetence and failure to comply with their statutory obligations.

This is unacceptable and it is contrary to the public interest that GSOC Commissioners remain in place and that these matters are left unresolved, in particular in light of new and additional GSOC powers proposed in forthcoming legislation.
Shatter then set out his own account of the timeline of the events surrounding the initial GSOC security sweep, and how commissioners handled the probe…
"In October 2013, GSOC commenced what the Cooke Report clearly regarded as a premature Public Interest Investigation into alleged surveillance of their Offices. Under Section 103 of the Garda Siochana Act 2005, GSOC Commissioners had a statutory obligation to inform me, as then Minister for Justice, of the Investigation and also to inform the then Garda Commissioner.
They did neither.
"On 25th November 2013 the Chairperson of GSOC, Simon O'Brien and Commissioner Fitzgerald were briefed by their investigators that there had been 'no positive result' to the Investigation. The Chairperson is recorded in the Cooke Report as making a note in his personal log that "this investigation is now closed. I need to think about reporting. This will be difficult, we have found nothing".
"In December, GSOC formally closed the Investigation and, again, did not inform me as Minister or the then Garda Commissioner.
Since publication of the Cooke Report there can be no dispute that they were under a statutory obligation to do so.
The Sunday Times article, which claimed that "emails, wi-fi and phone systems" at the GSOC offices on Abbey Street had been targeted with "government-level technology" appeared on 9 February. A media storm followed.
Continuing his speech today, Shatter set out his account of what happened next…
The following day, as Minister, I met with Simon O'Brien who verbally briefed me on the matter. Later that day, he furnished me with a written version of the briefing which formed the basis of my statement to the Dail on 11th February.
"Commissioner Kieran Fitzgerald confirmed that night, on Prime Time, the accuracy of what I informed the Dail.
"However, when appearing before the relevant Joint Oireachtas Committee, the Commissioners proved incapable of detailing what occurred in a coherent manner and their confused narrative and vague innuendo laid the foundations for accusations subsequently made that I had misled the Dail and for weeks of unnecessary controversy.
Inexplicably the GSOC Commissioners took no steps to clearly set out the facts and facilitated the continuation of the controversy.
#Open journalism No news is bad news Support The Journal

Your contributions will help us continue to deliver the stories that are important to you

Support us now
"Even more seriously, both at the time of Commissioner O'Brien's meeting with me, in the written report I received from GSOC, and in their presentation to the Joint Oireachtas Committee, GSOC covered up the fact that they knew that a device about which they expressed concerns was known, by November 2013, to be randomly attempting to connect to a Bit Buzz wifi system in an Insomnia Coffee Shop located in the ground floor of GSOC's building and posed no risk of surveillance.
"On a radio broadcast subsequent to publication of the Cooke Report, Simon O'Brien was asked why GSOC had failed to comply with its statutory obligation to inform me as Minister of its Public Interest Investigation. He stated that "events overtook" them.
This reference to the publication of the Sunday Times article in February as the reason for GSOC's failure is disingenuous and not credible.
"It is clear from Simon O'Brien's log as detailed in the Cooke Report that he was well aware on 25th November, and I believe from the commencement of the Public Interest Investigation, of GSOC's statutory obligations."
Shatter also took issue with the fact that the leak investigation was not being followed up, saying…
"The possibility of further such leaks could seriously undermine current or future investigations into alleged Garda misconduct.
The leaking of information of a confidential nature from GSOC is a criminal offence under the Garda Siochana Acts.
"Just as it is not acceptable that the Gardai investigate themselves, it is not adequate that GSOC now simply wash their hands of this matter.
"Action should be taken to restore GSOC's public credibility."
(TheJournal.ie has asked GSOC for a response to Shatter's claims.)