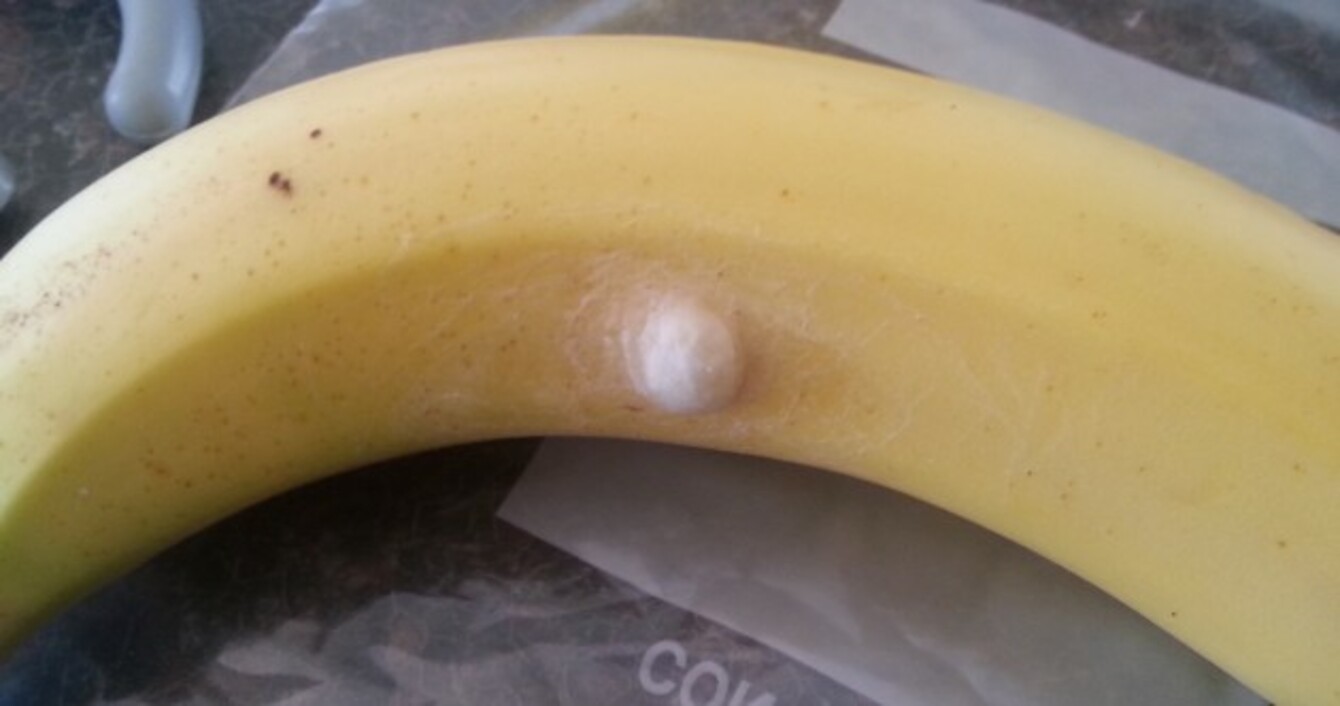 A CUSTOMER OF the Aldi in Thurles got a nasty surprise on Sunday when he got home and noticed a strange substance on one of the bananas he bought at the supermarket.
The customer said he had a suspicion it might be a spiders' nest and he contacted the National Exotic Animal Sanctuary which confirmed, from a photo of the banana, that it looked like a nest.
He was told to put it in a plastic bag in the freezer immediately to kill the eggs because the warm weather could make them hatch.
The father-of-three said he is "freaked" by the incident.
"As parents of three small kids we are very concerned that the eggs may have hatched prior to us putting them in the freezer," he told TheJournal.ie.
The customer contacted Aldi on Facebook and by phone and was told instructions would be emailed to him so he would know what to do with the banana, which is still in his freezer now.
The instructions never arrived.
In a statement to this website, Aldi said they would like to apologise to their customer for any inconvenience caused.
"A senior member of Aldi's staff is currently meeting with the customer to retrieve the product and apologise in person" the retailer added.
At Aldi, we take the quality control of our products extremely seriously.  All of the bananas sold in our Irish stores are supplied by Fyffes, with whom we work closely to ensure our bananas are rigorously tested to guarantee they are of the highest quality.
He also got back to us to confirm that a fruit & veg buyer from Aldi had been in touch with him – and that an area manager was calling over to collect the banana.
In a similar incident last week, a Tesco customer in Limerick reported finding spider eggs on a banana. In this incident, the customer suspected they could be the eggs of a lethal Brazilian Wandering Spider and cooked the banana in the oven to kill them. Lab results later showed the bananas contained a harmless spider.