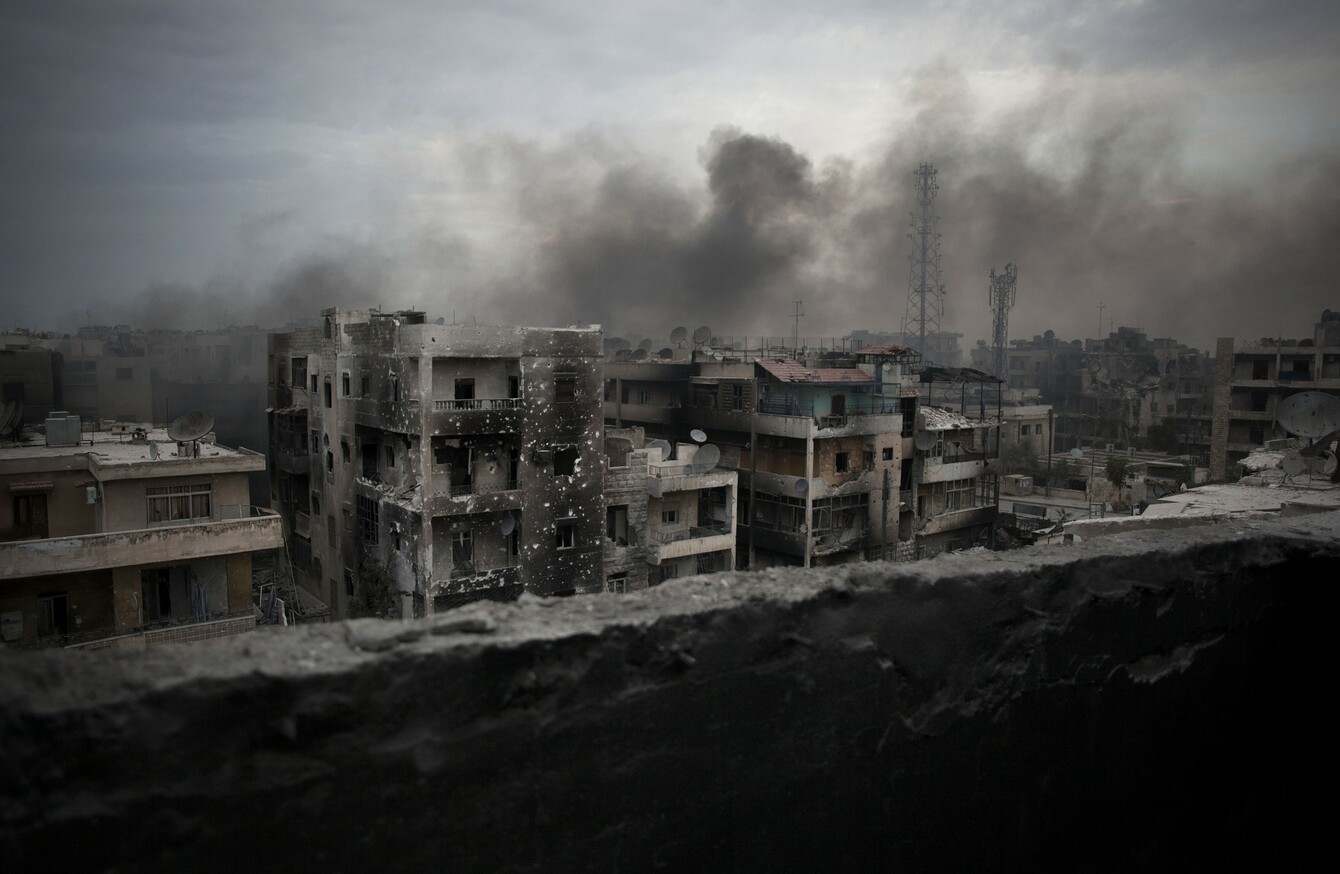 Image: AP/Press Association Images
Image: AP/Press Association Images
OUT OF EIGHT functioning hospitals in the ravaged Syrian city of Aleppo four have been damaged by bombing in the last four days – one twice.
International aid charity Medecins Sans Frontieres (MSF) says that the bombing began last Friday when two hospitals in east Aleppo they support, amongst others, were damaged by continuous indiscriminate bombing. A blood bank was also damaged.
MSF supports eight hospitals in Aleppo city. It runs six medical facilities across northern Syria and supports more than 150 health centres and hospitals across the country, many of them in besieged areas.
Once Syria's commercial powerhouse, Aleppo has been ripped apart by the country's five-year civil war, which has killed more than 300,000 people and forced millions to flee their homes
Despite the damage, medical teams at the three facilities managed to continue their work.
On Saturday, a major trauma hospital was so severely damaged by bombing that it was forced to close. Two days later, as construction teams worked to repair the damage, the area was bombed again, killing a number of people and further damaging the hospital.
On Sunday, a surgical hospital was damaged by bombing, but remained open.
"The few remaining hospitals are collapsing under a flow of hundreds of wounded lying in agony on the floors of wards and corridors," says Pablo Marco, MSF's operations manager in the Middle East.
Backed by Russian warplanes, Syria's army began a major military campaign to capture the eastern rebel-held part of Aleppo on 22 September.
The army is fighting on the city's northern outskirts, inside the city centre, and on the southern edges near the Sheikh Saeed district.
Marco says that doctors are performing surgery without theatre space and called for an end to the bombing.
"Doctors are performing brain and abdominal surgeries to the victims of bombing in the floors of the emergency rooms, for lack of available operation theatres. Russia and Syria must stop this carnage now."