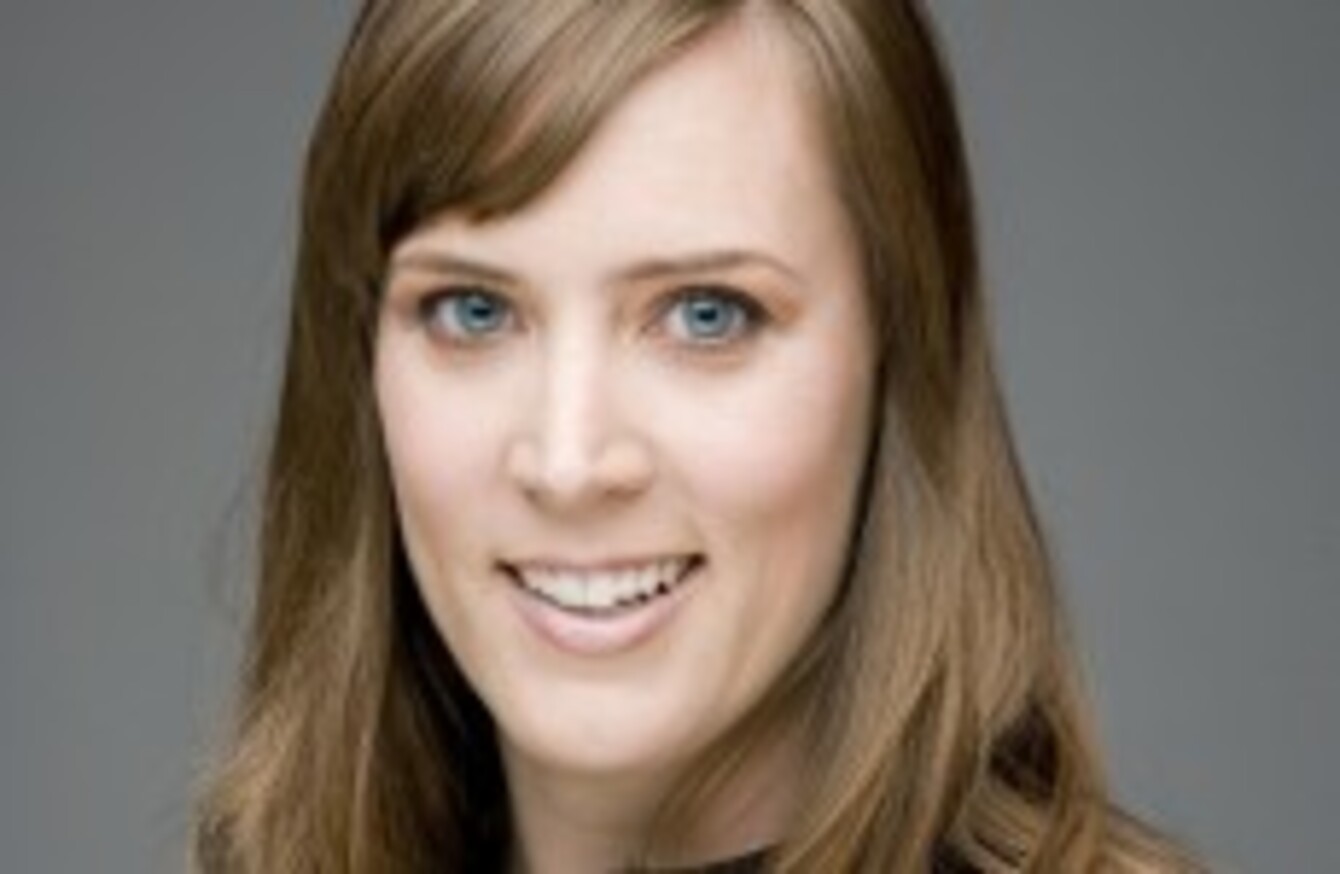 Alison Curtis
Image: Today FM
Alison Curtis
Image: Today FM
FOURTEEN YEARS AFTER she first came to Ireland on what was supposed to be a short visit, Today FM DJ Alison Curtis has become an Irish citizen.
She had fallen in love not just with the country, but with an Irishman, and after they married and had a child she decided that it was time to become a citizen herself.
Curtis spoke of her excitement at being one of almost four thousand people who became Irish citizens today at the Convention Centre in Dublin.
'Momentous occasion'
The Minister for Justice and Equality Alan Shatter described today as a "momentous occasion" for the 3,800 people awarded citizenship. He said that each application is given careful consideration and he takes each decision to grant citizenship "very seriously indeed".
Four ceremonies are taking place at the Convention Centre in Dublin to mark the occasion, where the new citizens will take an Oath of Fidelity before receiving a certificate of naturalisation.
Among those taking their Oath of Fidelity was Curtis, who first came to Ireland 14 years ago.
"I moved to Ireland in February 1999 with the intent of staying for only a maximum six months, before I would fly away off to Edinburgh and do a Masters. However things didn't work out that way," she said today.
When she bought her ticket to go to Ireland she said that most of her family were "supportive, curious, but behind me thinking I would return in a matter of weeks".
However, her Aunt Dorothy "had doubts", said Curtis.
She looked at me, a little teary and said "Well that's it, you are going to go there, meet a man and never come back." I was 24 at the time and laughed at her, saying: "That won't happen!" It turns out that great Aunt Dot did have a crystal ball and that is exactly what happened.
Curtis started working at Today FM a matter of weeks after moving to Dublin "and thought this is the life for me".
I fell in love with radio, in love with Dublin and in love with Ireland. Then eventually two years later in love with a man who I married in September 2007. Each year I would think of going back to Canada, then I would put it off another year. Then my daughter arrived in 2011 and was 100 per cent Irish, I thought: I can't be the only Canadian in my house!
She set to work to get herself naturalised, and finally achieved this after 14 years.
"It is a big day for everyone taking part. To go along to the Convention Centre in Dublin, walking through those big glass doors as citizens of the world [and] to walk back out Irish! I'm excited and nervous but most of all proud," said Curtis.
Pictured are some of the thousands who became Irish citizens today:
Citizenship ceremony in Dublin

Apepone Bazegon, from Democratic Republic of Congo, now living in Tyrellstown, at the citizenship ceremonies which took place in the Dublin Convention Centre.Source: Brian Lawless/PA Wire

Citizenship ceremony in Dublin

Buggies during the citizenship ceremonies which took place in the Dublin Convention Centre, North Wall Quay, Dublin. Source: Brian Lawless

Citizenship ceremony in Dublin

Simiat Bolarinwa, from Nigeria, now living in Clonee, Dublin, during citizenship ceremonies which took place in the Dublin Convention Centre, North Wall Quay, Dublin.Source: Brian Lawless/PA Wire

Citizenship ceremony in Dublin

Dayseer Mohamed, from Sudan, now living in Clonsilla, displays her certificate of naturalisation of person of full age after a citizenship ceremony which took place in the Dublin Convention Centre, North Wall Quay, Dublin.Source: Brian Lawless/PA WIre

Citizenship ceremony in Dublin

New Irish citizen Marvis Obahayujie, from Nigeria, now living in Citywest, and her son Joseph, five, stand for the national anthem.Source: Brian Lawless/PA Wire

Citizenship ceremony in Dublin

Taibatu Omolara Bello (left) from Nigeria, now living in Cavan, and Banke Lawal, from Nigeria, now living in Dublin, after their citizenship ceremonySource: Brian Lawless/PA Wire

Citizenship ceremony in Dublin

Donna Gamier from the Philippines, now living in Dundalk, with her daughter Reese Gamier, six, and fellow new Irish citizens Source: Brian Lawless/PA Wire

Citizenship ceremony in Dublin

Donna Gamier from the Philippines, now living in Dundalk, with her daughter Reese Gamier, six.Source: Brian Lawless PA Wire

Citizenship ceremony in Dublin

Minister Alan Shatter speaks during the ceremony.Source: Brian Lawless/PA Wire

Citizenship ceremony in Dublin

Yomi Akinsana (left), from Nigeria, now living in Cellbridge, Co. Kildare, on her way to receive her citizenship, with her friend Adebusayo Obasa, from Nigeria, now living in Blanchardstown, who received her citizenship earlier this year.Source: Brian Lawless/PA Wire