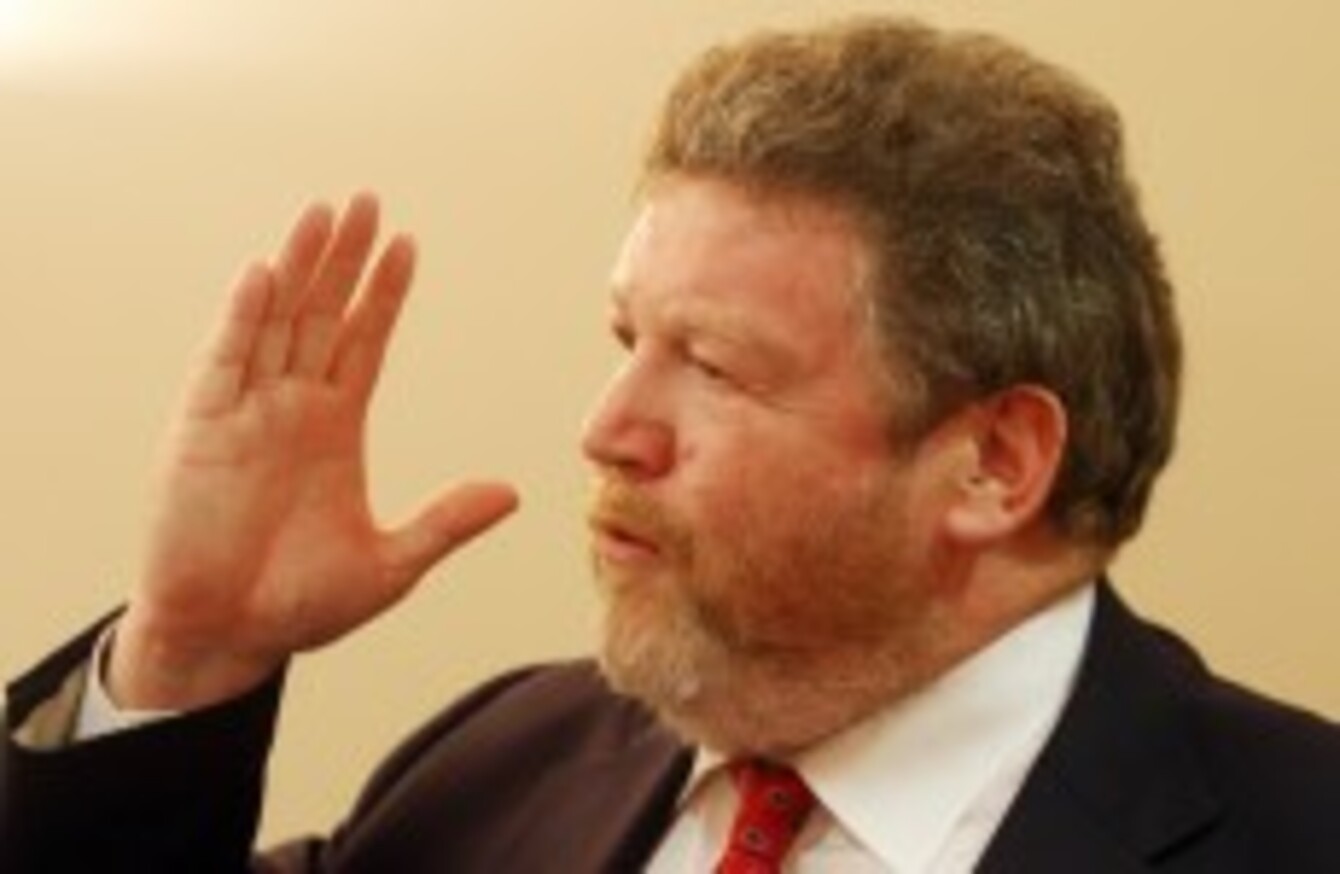 Minister for Health James Reilly
Image: Niall Carson/PA Wire
Minister for Health James Reilly
Image: Niall Carson/PA Wire
THE NUMBER OF frontline staff due to leave the HSE  will be a "major blow" to the health services, an opposition TD has said.
New figures have revealed that 3,500 personnel will have left the HSE between last September and the end of February. 1,700 of the staff leaving are nurses and 50 are consultants, according to Department of Health figures in today's Irish Times.
A large number of staff are leaving the public sector before changes to pensions are introduced at the end of next month.
Sinn Féin Health spokesperson Caoimhghín Ó Caoláin said that the numbers leaving will have a negative affect on frontline services.
"The scale of these departures of staff from the HSE will mean a major blow to health services in this State," said the TD for Cavan-Monaghan.
"Frontline services cannot be maintained with this scale of redundancies. The loss of nurses in particular will mean a serious reduction in services for patients".
Ó Caoláin cited the loss of four surgeons in the Dublin/North-East region as an example of the major challenges facing particular regions.
The figures have come out just days after Health Minister James Reilly said that frontline services will be affected by budget cuts this year.
Ó Caoláin said that Reilly should reduce salaries of HSE senior managers and lift the hiring embargo to ensure patients are still looked after.
"Minister Reilly has signalled his intent to tinker with the bureaucracy at the top of the HSE – without reducing the 110 senior managers on salaries of over €110,000," said Ó Caoláin.
"He should reduce these salaries and ring-fence all frontline health service posts, lifting the recruitment embargo so that vital patient care can be provided".