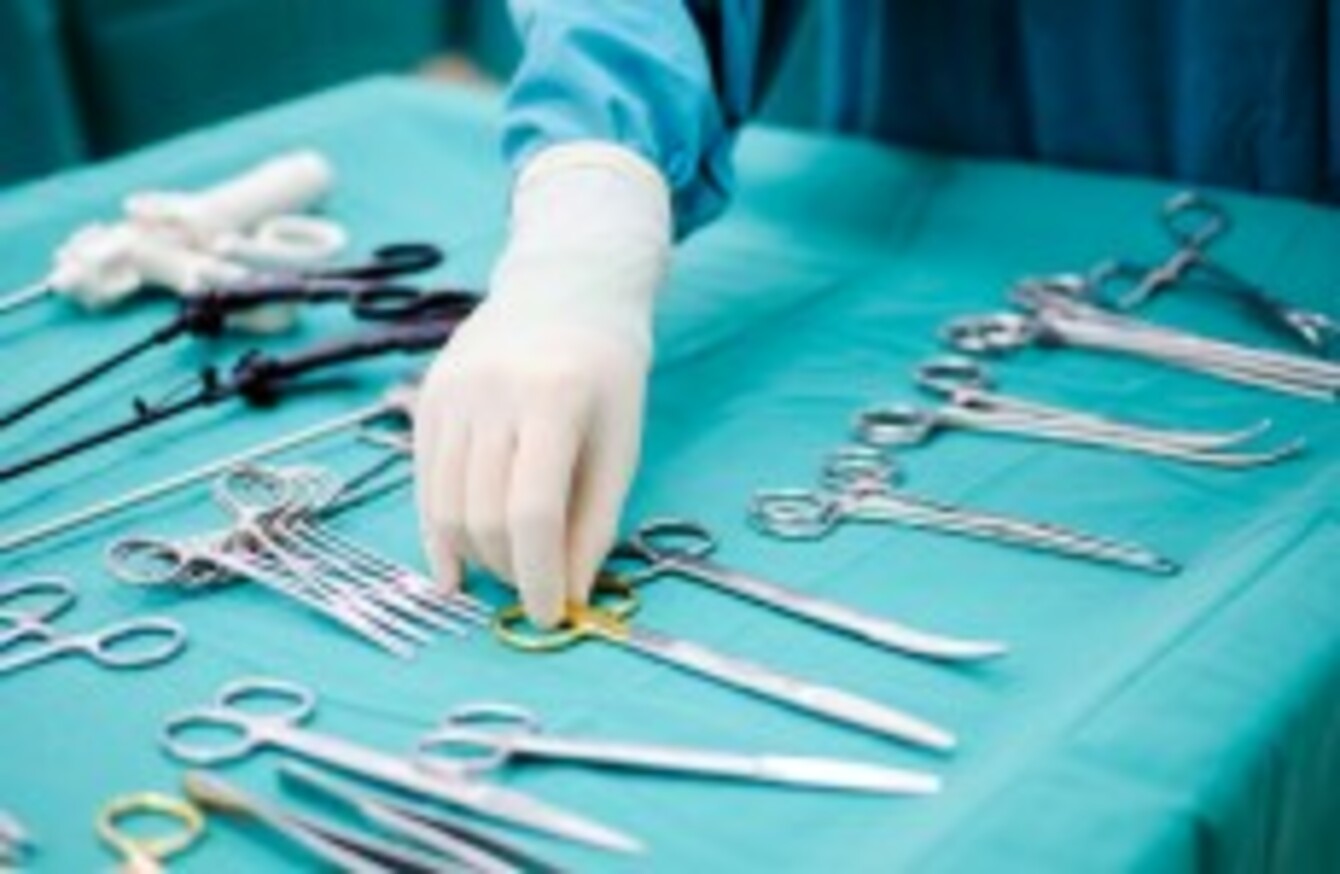 Photo: File
Image: Shutterstock/nimon
Photo: File
Image: Shutterstock/nimon
CONCERN HAS BEEN raised that Alzheimer's  can be passed from one person to another during surgical procedures.
It has been found that proteins associated with the condition have the potential to be transferred via contaminated surgical instruments or injections.
In a new study eight people who died from Creutzfeldt-Jakob disease (CJD), a rare but deadly condition, were examined.
The findings have been published in science journal Nature. 
What was found?
The brains of six of the eight examined were found to contain signs that they could have potentially been contaminated with Alzhimer's disease through human growth hormone (which was taken from cadavers) treatment they receive for their CJD condition.
These brains were shown to have an unusual build-up of amyloid beta, a protein closely connected to Alzheimer's disease.
Alzheimer's has traditionally be associated with increasing age with family medical history being a key factor in whether someone develops it or not.
Speaking about the findings, molecular neuroscientist at University College London John Hardy described the findings as "potentially concerning".
What does this mean?
Aged between 36 and 51, none of the patients examined went on to develop the condition, but may have died before displaying symptoms.
The new research raises the possibility that tens of thousands of other patients that have been injected with human growth-hormone might be at risk of Alzheimer's.
One issue that has arisen with the results has been difficulty in obtaining the original human-growth hormone that was used in the treatment of the patients examined in the research.
It is thought that the potentially-harmful protein may have been transferred as it is "harder to deactivate" that bacteria and viruses on surgical tools, and sticks to metals.
The findings from the full study can be read here.