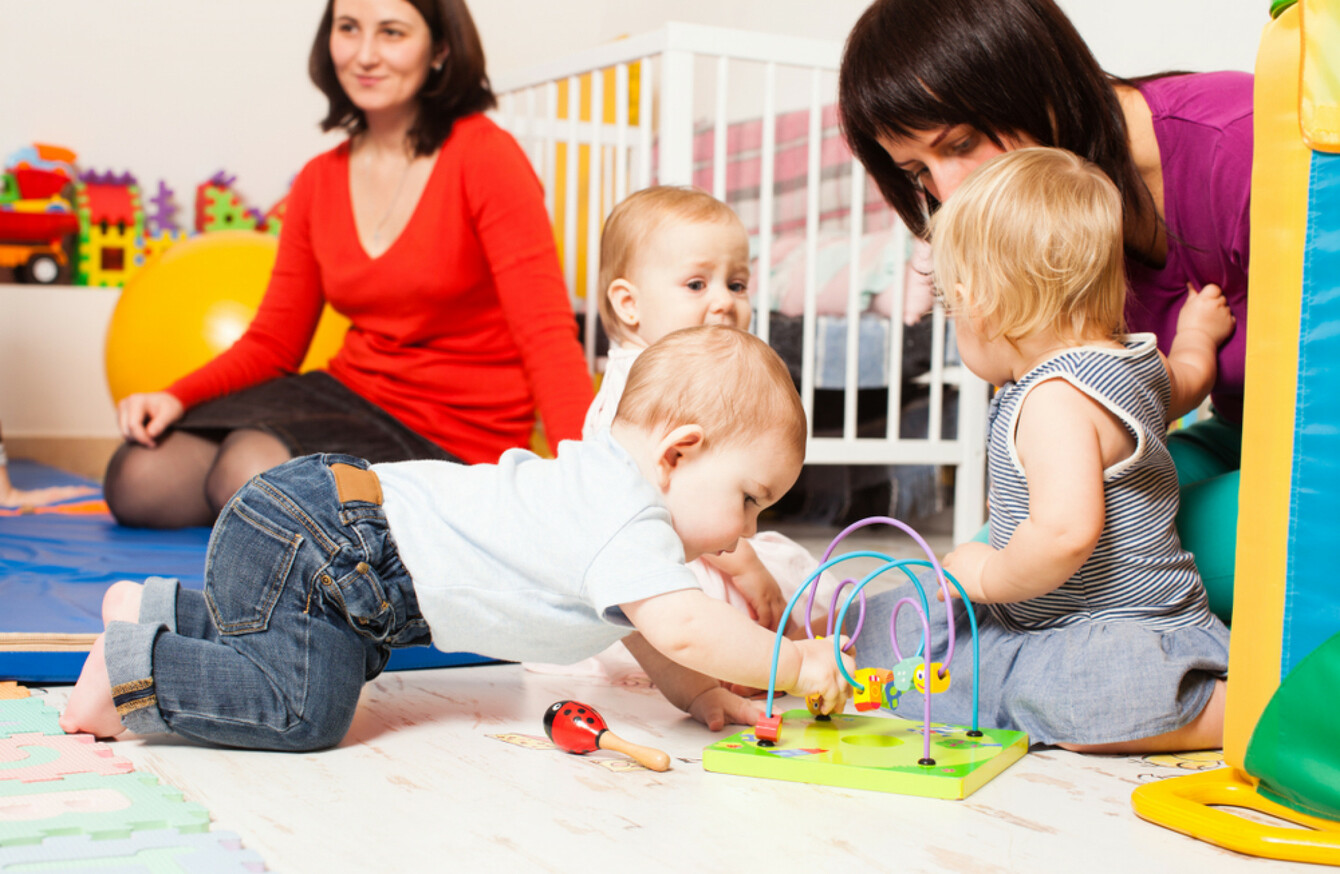 Image: Shutterstock/Oksana Shufrych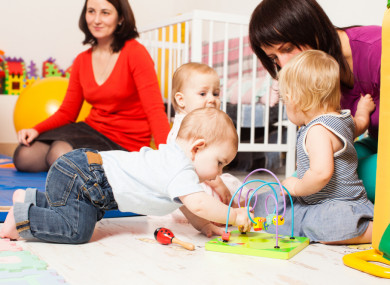 Image: Shutterstock/Oksana Shufrych
THE WEEKLY PLAYGROUP can be an eye-opening place. Not only are you trying to manage your own child's interactions with other little ones, but you're heaped in a room with many different parents, each with their own way of doing things.
So what's the solution when you outright disagree with how another parent is acting?
Each week in our series, Am I Being A Bad Parent?, we hear from a reader who can't figure out if they're on the right track with a parenting choice, or if they've gotten something 100% wrong. To get a balanced view of the situation, we put the dilemma to a group of Irish parents, keeping things anonymous to encourage honest answers. 
We're always on the lookout for new dilemmas, by the way. If you have one, let us know anonymously in our survey here.
This week's dilemma
"Should I expect another parent to address their child's behaviour? My son (2) and I go to a small playgroup most weekday mornings. Generally the atmosphere is very good but there is one other boy there who has some aggressive tendencies. He regularly hits other children and has occasionally thrown toys in a way that I think could seriously hurt a small child. His mother is there with him – she makes excuses to other parents like 'I'm sorry, he's very tired today' but doesn't really address it with him. The playgroup is voluntary run so I don't think this is something the 'authorities' are going to deal with. It drives me mad because it's making me worried about going there in the mornings. Am I being unreasonable to tell her to sort her son out?"
Our anonymous readers' responses
I don't think you are being unreasonable, but I'm not sure how you should proceed. I feel like the right answer is to address it with the mother in a diplomatic way, but I'm not sure what that looks like, given that she has already obviously seen the behaviour and decided not to deal with it.
No, you're not being unreasonable. I feel for you because it's such a difficult subject to broach with another parent. Is there away you could discuss it with the other mum so that it doesn't come across as judgmental? For example: "I've noticed X can be quite aggressive sometimes – I know it must be really hard navigating him/her through all these emotions right now. I'm finding it hard myself with my child, but it's making me feel like my child isn't safe coming here. Is there anything I can do to help?" If you feel like you can't enjoy what is supposed to be a fun, welcoming community playgroup with your own child you owe it to you and your child to say something to that mum.
I think you are being unreasonable as it's a very risky issue. If you go too hard, she is likely to feel victimised. 
I don't think you're being unreasonable. But the approach should probably be less, "Please sort your child out" and more "I've been through similar patches with my own child. How are you getting on?" No parent will respond well to feeling judged, and most likely this mum is judging herself enough without needing anyone else to.
So what's the final tally? Is our reader being unreasonable?
No – 3
Yes – 1
Tell us your thoughts in the comments! Have a dilemma you'd like to share? Let us know anonymously in our survey here. 
Want to win a weekend hotel break with brunch? Enter our Radisson Blue Hotel Athlone competition right here - and subscribe to our Family Newsletter below for the latest family features right to your inbox.