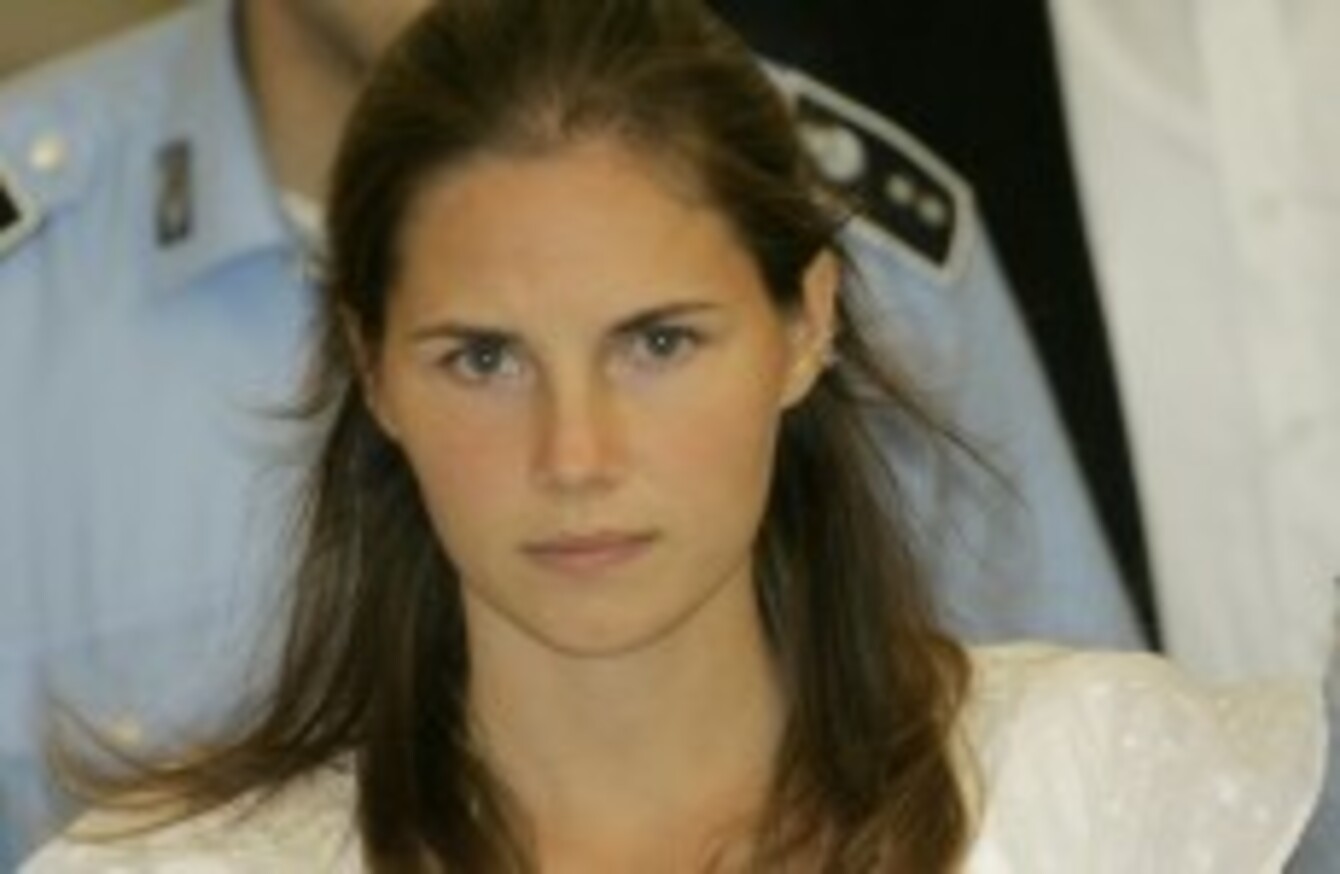 Image: Antonio Calanni/AP/Press Association Images
Image: Antonio Calanni/AP/Press Association Images
AMANDA KNOX, the former US exchange student who was recently acquitted of murder by an Italian court, has reportedly signed a €3 million book deal with HarperCollins.
The 24-year old Seattle native was convicted of the 2007 murder of her British flatmate Meredith Kercher in Perugia, Italy, and served four years of an 26-year sentence. Two other people – Knox's boyfriend of the time Raffaele Sollecito and Ivory Coast citizen Rudy Guede – were also found guilty of involvement in Kercher's assault and death.
Sollecito was acquitted along with Knox following their appeals in October of last year.
The New York Times reports that Knox will receive almost $4 million (approximately €3 million) for her memoirs. Several publishers reportedly fought it out over securing the deal, including Crown, part of Random House; St Martin's Press, an imprint of Macmillan; Atria, part of Simon & Schuster; and Dutton, an imprint of Penguin Group USA.
The book, scheduled to be published in 2013, is expected to draw on diaries that Knox kept during her time in prison.
"Knox will give a full and unflinching account of the events that led to her arrest in Perugia and her struggles with the complexities of the Italian judicial system," HarperCollins said in a statement released today.
Aided by journals she kept during her imprisonment, Knox will talk about her harrowing experience at the hands of the Italian police and later prison guards and inmates. She will reveal never before-told details surrounding her case, and describe how she used her inner strength and strong family ties to cope with the most challenging time of her young life.