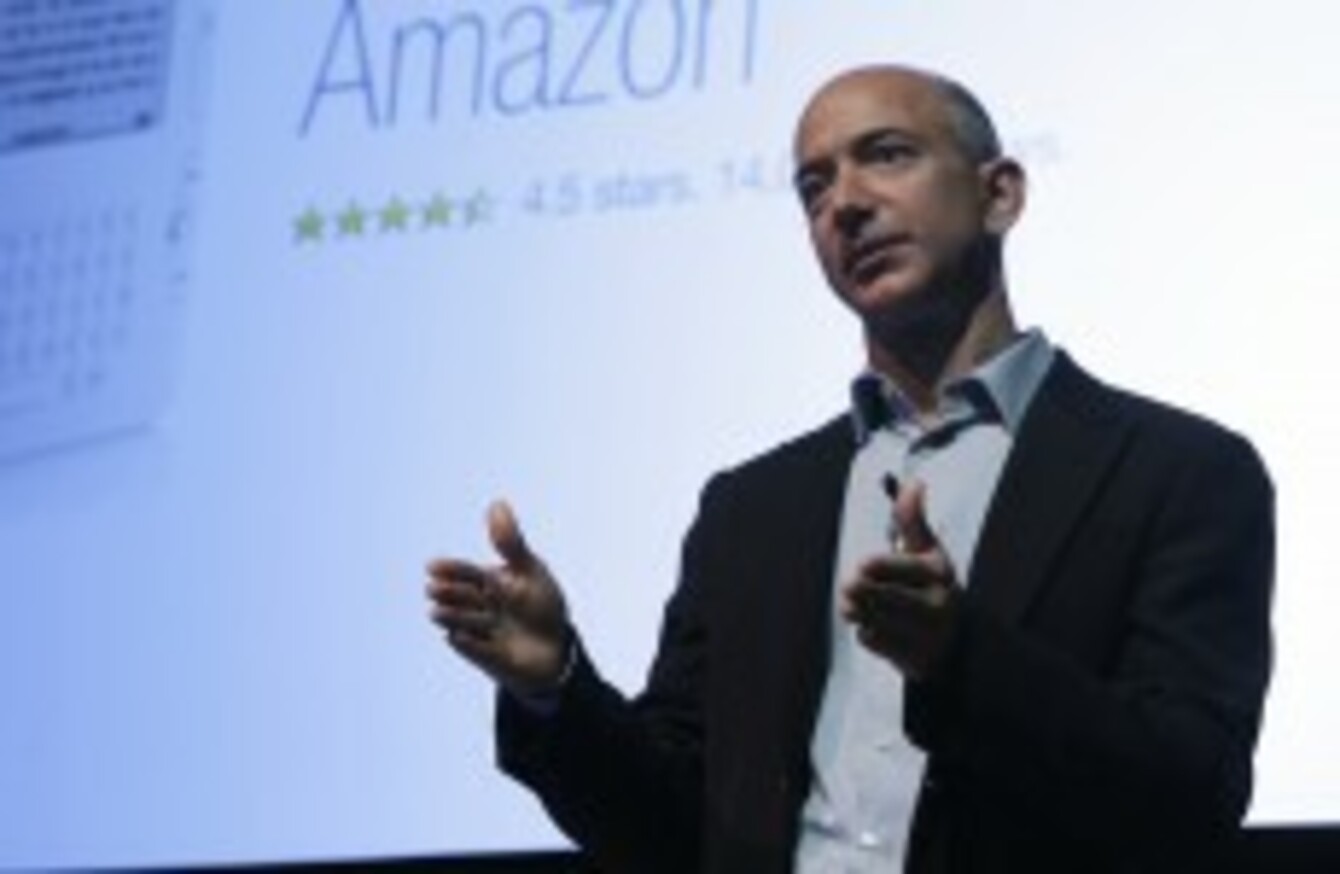 Amazon CEO Jeff Bezos
Image: AP Photo/Ted S. Warren
Amazon CEO Jeff Bezos
Image: AP Photo/Ted S. Warren
THE CEO OF Amazon has hit out at a piece criticising the company's working conditions, saying it "doesn't describe the Amazon I know."
Jeff Bezos sent a memo out to employees in response to a New York Times piece saying it wasn't a "soulless, dystopian workplace where no fun is had and no laughter heard".
The piece described a workplace where employees were pushed hard and worked long hours so they wouldn't be seen as a "major weakness". It also highlighted a culture where employees were under stress to meet high standards.
At Amazon, workers are encouraged to tear apart one another's ideas in meetings, toil long and late (emails arrive past midnight, followed by text messages asking why they were not answered), and held to standards that the company boasts are "unreasonably high."The internal phone directory instructs colleagues on how to send secret feedback to one another's bosses. Employees say it is frequently used to sabotage others. (The tool offers sample texts, including this: "I felt concerned about his inflexibility and openly complaining about minor tasks.")
Included were some anecdotes from former and current employees which were criticised for not working hard enough despite suffering from health issues.
A woman who had breast cancer was told that she was put on a "performance improvement plan" – Amazon code for "you're in danger of being fired" – because "difficulties" in her "personal life" had interfered with fulfilling her work goals. Their accounts echoed others from workers who had suffered health crises and felt they had also been judged harshly instead of being given time to recover.
Many people condemned Amazon for their work practices and the uncaring attitude displayed in the piece.
Bezos issued a company-wide memo, which was later published on The Next Web, saying it didn't describe the "caring Amazonians I work with every day." He said that anyone working in a company that was described in the article "would be crazy to stay".
The article goes further than reporting isolated anecdotes. It claims that our intentional approach is to create a soulless, dystopian workplace where no fun is had and no laughter heard. Again, I don't recognize this Amazon and I very much hope you don't, either.
In a recent interview with the Telegraph, Bezos said he thinks of his employees as "paid volunteers", and rotates senior managers as his shadow every 12 to 18 months to create "ambassadors" who can "model" his thinking.
Almost all the people I work with on a daily basis, are paid volunteers – at this point I've been working with them for more than a decade, and they can do whatever they want, they could be sipping margaritas on a beach, but they're here. Paid volunteers are the best people to work with as they're here for the right reasons. I have a team of people that I love. And we get to work in the future, and that's so fun, so I hope so.
Another senior employee Nick Ciubotariu wrote a blog post on LinkedIn addressing the points made by the New York Times.
Amazon is a big company, and gets referenced often. I've read many articles that describe us. Some are more accurate than others. Sadly, this isn't one of them. This particular article, has so many inaccuracies (some clearly deliberate), that, as an Amazonian, and a proud one at that, I feel compelled to respond… The Amazon described in this article may have existed, in the past. Certainly, I've heard others refer to "how things used to be" but it is definitely not the Amazon of today.
Amazon has been criticised for its working conditions in the past. Back in 2013, it was accused of abusive work conditions after the BBC secretly videotaped one shift at a UK warehouse. The stress employees were placed under increased the risk of  them suffering "mental and physical illnesses".