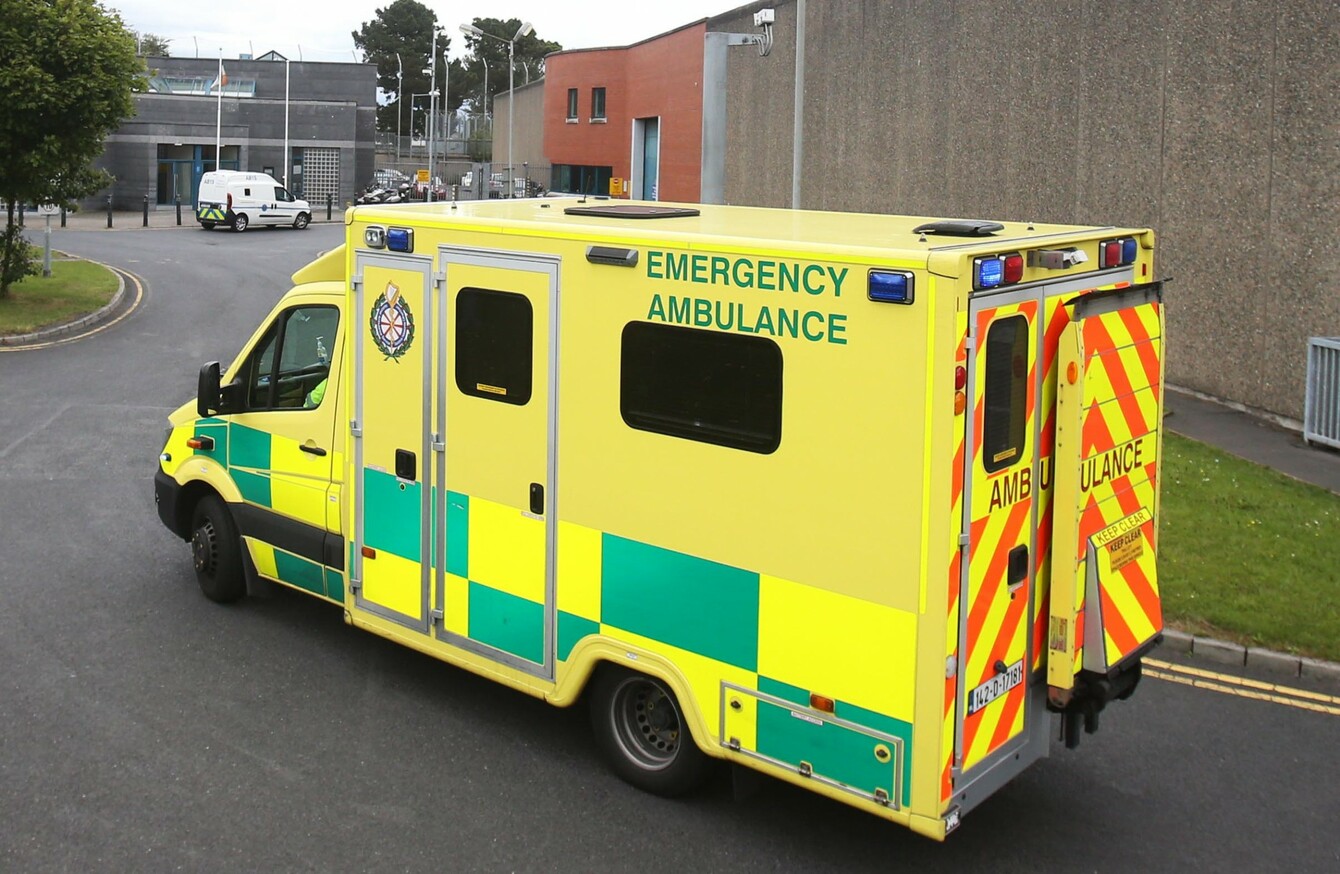 Image: RollingNews.ie
Image: RollingNews.ie
EMERGENCY DEPARTMENT DELAYS are resulting in ambulances failing to meet their 20 minute target of handing over a patient, getting their trolley back and getting back on the road to respond to more calls.
Figures from the Health Service Executive (HSE) for May finds that four hospitals out of 26 are hitting their target of turning around 50% of paramedics in under 20 minutes or less.
The hospital of record is Tallaght Hospital with 58% of ambulances cleared within the 20 minute target.
Turning around ambulances 
Connolly Memorial Hospital turned around 53% within the target, while St James's Hospital and Navan Hospital did the same with 50% and 54%, respectively, of its ambulances.
Two hospitals failed to break 10%, with Galway recording an 8% success rate and Mayo coming in at 9.7%.
Six hospitals were in the 10-20% range – Letterkenny, Sligo, University Hospital Limerick, Portiuncula, South Tipperary, Midland Regional Tullamore, Kerry and Cork University Hospital.
Mayo General Hospital fared the worst, with almost 18% of ambulances waiting between one and two hours to be cleared.
This is followed by University Hospital Galway, with 15% of ambulances waiting for the same period of time.
The figures for May are for the same period in which a 75-year-old elderly patient in Meath was left waiting for an ambulance for more than 30 minutes after they collapsed because the closest one available was in Cavan.
Ambulance delays 
An ambulance was called to the incident in Navan at 4.56pm on a Friday after the patient took ill. The ambulance arrived at the scene at 5.31pm, 35 minutes after the emergency call was first made.
In February, a teenager in Cork was left waiting in agony for more than an hour for an ambulance to arrive.
The 14-year-old Kilreen Celtic player Craig Linehan was left lying with a torn groin for one hour and fifteen minutes despite the Kinsale Road HSE ambulance dispatch centre being around five minutes away.
Fianna Fáil Spokesperson on Health Billy Kelleher, who obtained the figures, said that of the 20,032 ambulance hospital attendances in May, just 5,820 or 29.1% had a turnaround within the 20 minute timeframe.
He said 1,126 ambulance calls took more than an hour, which he said is "quite alarming".
Missing turnaround targets has a knock on effect for the ambulance service as it makes it harder to respond to new call outs in the target time if paramedics are delayed at hospitals.
"Unsurprisingly, many of the hospitals with low turnaround rates also experience overcrowding in their Emergency Departments. The delays in transferring patients are clearly not the fault of the ambulance service. Rather there are symptomatic of the ongoing difficulties in our acute hospitals," said Kelleher.