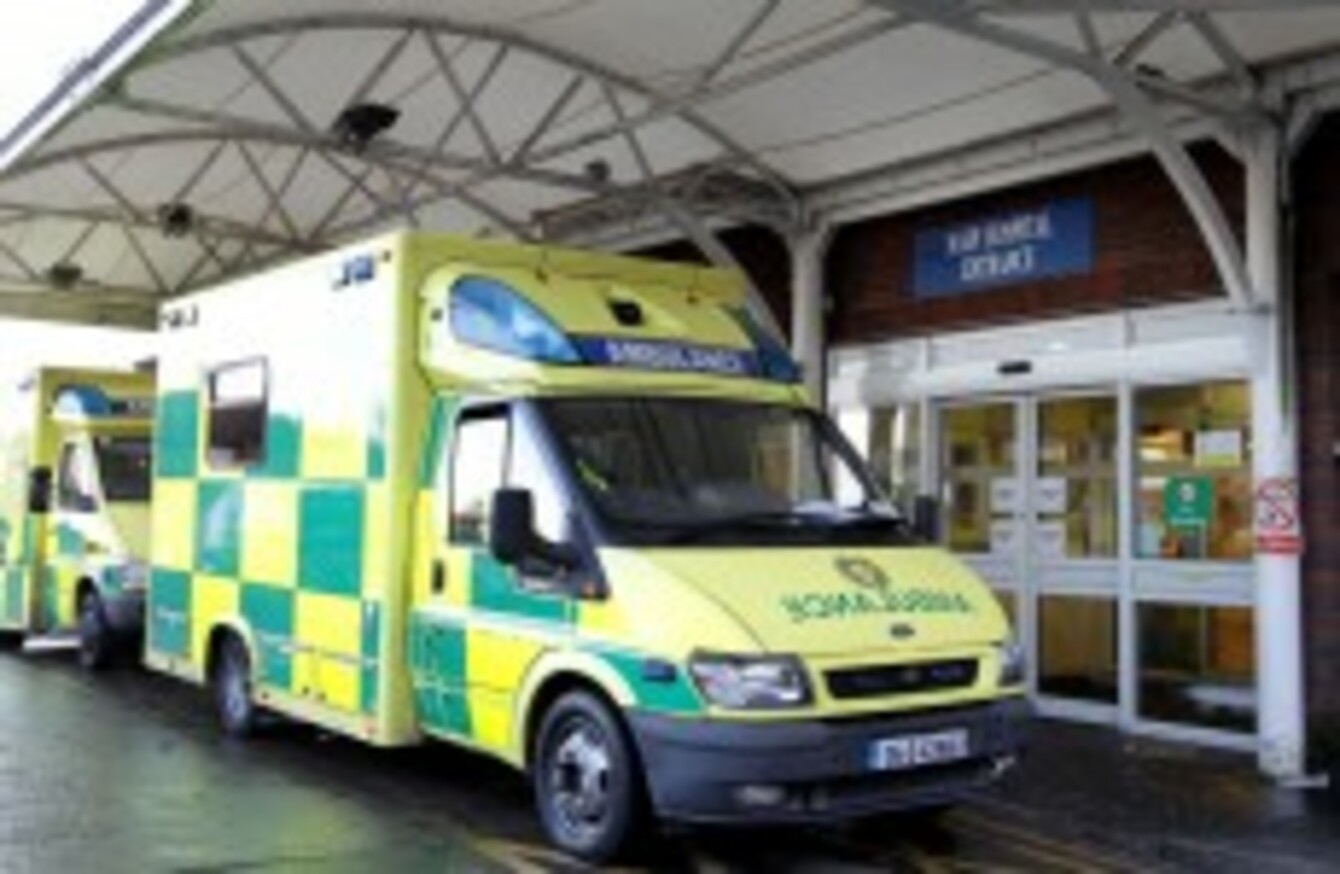 Image: Mark Stedman/Photocall Ireland
Image: Mark Stedman/Photocall Ireland
THE TURNAROUND TIMES for the National Ambulance Service have been criticised after figures showed that ambulances spent over 8,000 hours parked outside hospitals in April.
That equates to 23 full ambulance shifts a day that are spent parked.
The figures are contained in the National Ambulance Service's (NAS) report for April, given to Independent TD Denis Naughten.
The delays or turnaround times are a measure of how long it takes an ambulance to clear a hospital after its arrival with a patient.
This includes patient handover to clinical personnel within the hospital and the time taken to clean and replenish ambulances to be ready for the next call.
A number of incidents, including deaths, have been attributed to ambulance response times in recent years.
These figures show that the NAS is not hitting its own targets, with an average turnaround at emergency departments of 29 minutes 57 seconds.
89 per cent of ambulances at Cork University Hospital suffered delays, with an average waiting time of over 47 minutes.
Galway University Hospital also saw a high number of turnarounds over the 20 minute mark with 80 per cent of ambulances were delayed over 20 minutes.
In Mullingar, that figure was 76 per cent while it was 75 per cent in South Tipperary.
In total, just 37 per cent of the 16,333 attendances in April were clear within 20 minutes.
Naughten says that the delays have knock on impacts on response times.
"The delays at emergency departments and the policy of dropping shifts in reality means that every day, 23 emergency ambulances are effectively parked up throughout the country.
"Is it any wonder that the National Ambulance Service is failing to meet the HIQA target of having an ambulance at the scene of a life threatening emergency within 18 minutes?"
Naughten said that there simply are not enough ambulances in Ireland and said that the handover process must be made simpler.
The HSE says:
"The National Ambulance Service (NAS) monitors hospital turnaround times on a continuous basis and has an Escalation Policy which is implemented when required.
"As part of the NAS performance improvement process actions are being undertaken to ensure the turnaround of ambulance resources in a timely manner."