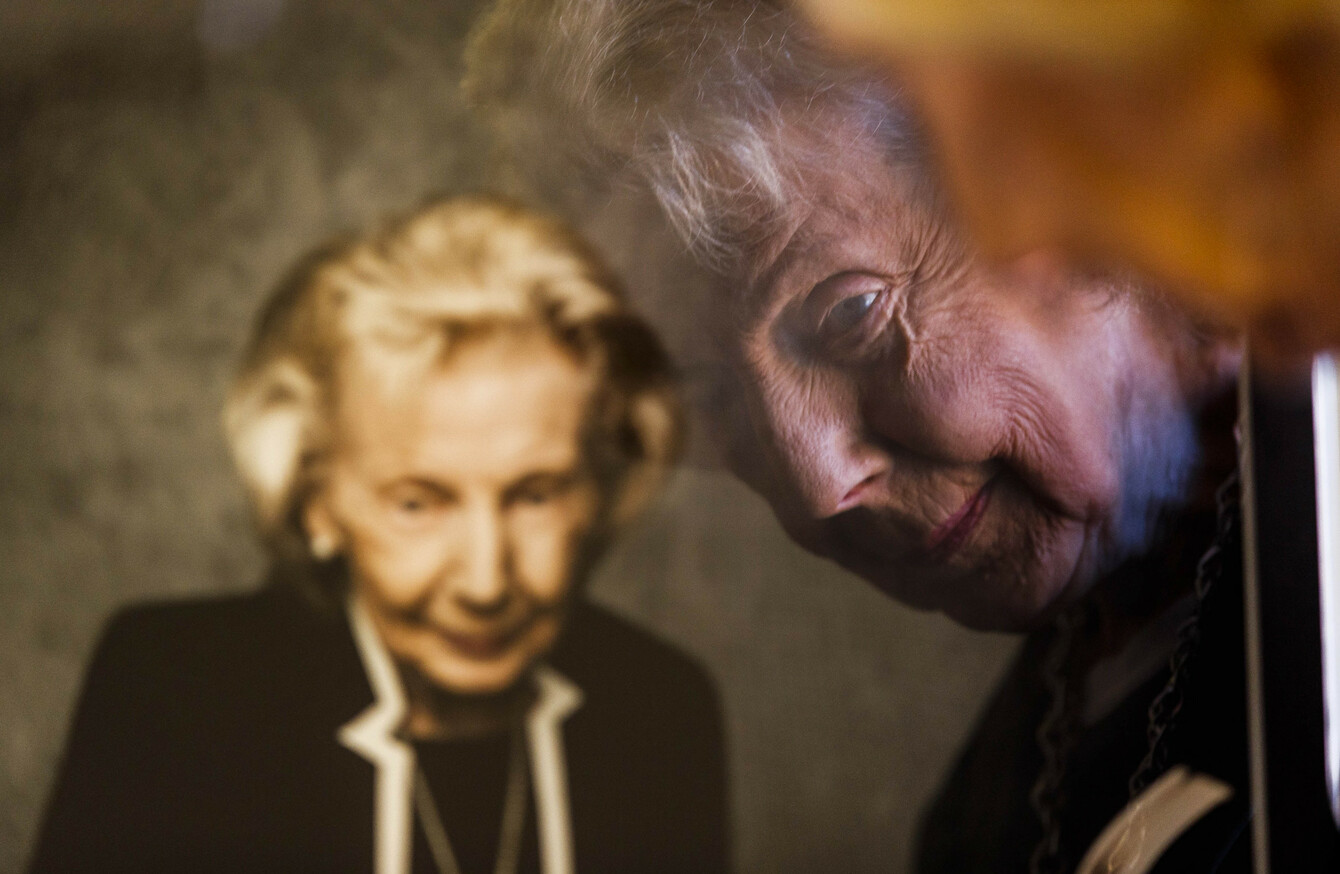 The launch of the See the Whole Picture photography exhibition.
The launch of the See the Whole Picture photography exhibition.
"I WORRY THAT I might not be able to see anything eventually."
Almost 100,000 people throughout Ireland are suffering from a chronic sight loss disease and a new photography project is showing people what it's like to live with the condition.
Fashion photographer Barry McCall has worked with four individuals to create a visual narrative about life with age-related macular degeneration (AMD).
AMD is not as well-known as other eye diseases such as cataracts or glaucoma. However, it's the leading cause of sight loss in people aged 50 and over in Ireland, with 7,000 new cases diagnosed each year in that population.
The disease causes the gradual loss of sight due to blurring or loss of central vision. It's chronic disease and it can't be cured, but early detection and treatment can prevent any further deterioration.
McCall captured each individual's passion as seen through their eyes to show how AMD has impacted their lives. The portraits vary from early stages of the condition – blurred or wavy vision – to advanced stages, which manifests as a large black mark in the central vision.
One individual who took part in the project, Margaret Critchley, spoke to TheJournal.ie about how she discovered she had AMD and the impact it has had on her life.
"I was actually ironing the stripy shirts my husband had on a Sunday evening and I wondered why it was looking wavy. The stripes on the shirt looked wavy, which sounds crazy," Critchley said.
"I just thought that I was really pretty tired. I didn't think any more of it and I was in work looking at notice boards and I thought that they looked sort of crooked," she said.
Critchley put one hand over her left eye and it was then that she realised her right eye was acting up. She headed to her opticians that night and from there she was immediately referred to the Royal Victoria Eye and Ear Hospital in Dublin for tests.
Despite regular check-ups, Critchley didn't receive a formal diagnosis for a number of months. It was then that she received laser treatment, but the damage was already done.
Often undetected
The symptoms of AMD can often go unrecognised, and therefore healthcare professionals say it's crucial that people over 50 get their eyes tested regularly so it can be diagnosed and treated as early as possible.
AMD affects the macula at the back of the eye, which is responsible for central vision and allows you to see detail.
There are two types of AMD – dry and wet.
Dry AMD is the most common (80-90%) and the mildest form of the condition. Very often patients with dry AMD maintain good central vision. There's no known cure for the dry type, but progression can be slowed by stopping smoking, eating a healthy diet rich in leafy green vegetables, and looking after cardiovascular risk factors such as high blood pressure.
Wet AMD is caused by leaky blood vessels inside the eye. It's less common than dry AMD but it can cause more rapid loss of vision. It's responsible for 90% of the cases of severe vision loss. Once it's diagnosed and treated early, however, as much sight as possible can be saved.
Critchley was diagnosed with wet AMD. Once she was diagnosed, she received laser treatment, but the damage that was already done was irreversible.
"Once the damage is done, it's done. I have the stress and worry of thinking I might not be able to see anything eventually, which may still be the case," Critchley said.
Speaking of how to keep an eye out for symptoms, Critchley explained what to be cautious of: "It depends on how progressed it is but at the early stages you might just notice something looking slightly bent or misshapen. It's not just a sharpness thing, it's a distortion, edges won't be as straight as they should be.
People who have a more advanced version of the condition describe it as looking through a mist, you know things aren't as sharp as they should be.
"It's not something that you necessarily realise is coming on. There's no pain attached to it. If you go for regular checks it can get picked up so quickly and you can get whatever treatment is required."
The See The Whole Picture photography exhibition has been created to support AMD Awareness Week which runs until Saturday 30 September.
Speaking about why he decided to get involved in the campaign, McCall said: "Vision is often something we take for granted, something we think will always be there.
"I want to help raise awareness because my sight is my craft, I don't know what I would do without it.
Working with people who have never let their condition get in their way was inspirational. I didn't just photograph them, I wanted to capture their personalities and portray their strength.
"Hopefully their courage to share their stories will encourage others to get tested this week," he said.
Now in its 10th year, the campaign aims to raise awareness of the condition and encourage the public to avail of a free AMD eye test, to improve knowledge and understanding of the condition, so it can be diagnosed as early as possible.
The Novartis AMD Mobile Testing Unit is travelling around Dublin, Waterford, Limerick, Galway and Cork this week to provide free eye tests. A full list of venues and times can be found here.