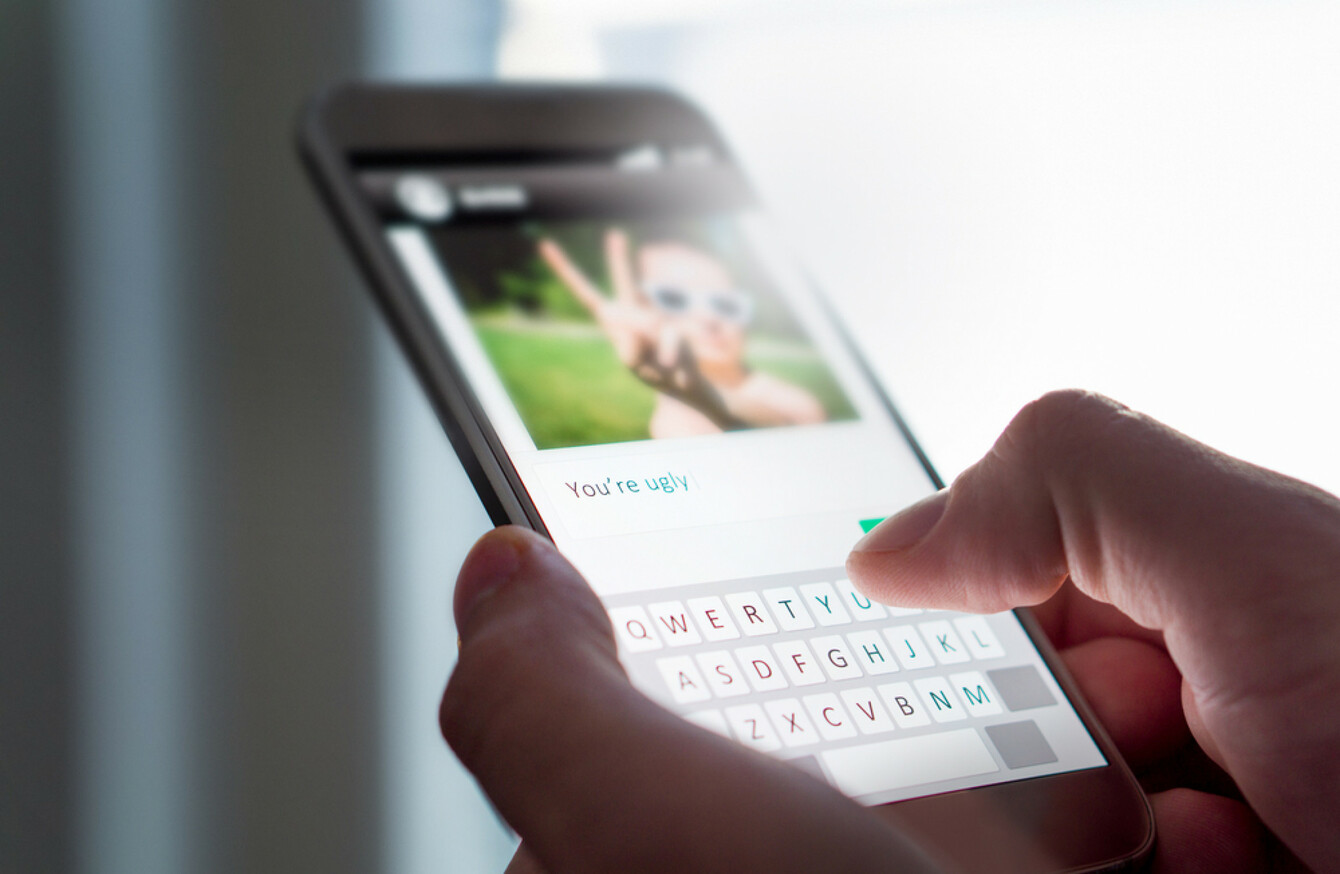 Image: Tero Vesalainen via Shutterstock
Image: Tero Vesalainen via Shutterstock
INTERNATIONAL RESEARCH HAS found that women who have experienced online abuse or harassment are very likely to suffer from anxiety, lower self-confidence and a lack of sleep.
The Amnesty International research was carried out by Ipsos MORI using an online quota survey of 500 women aged 18-55 in each of the eight countries polled (Ireland wasn't one of them).
Nearly a quarter (23%) of the women surveyed across these eight countries said they had experienced online abuse or harassment at least once, ranging from 16% in Italy to 33% in the US.
41% of women who had experienced online abuse or harassment said that on at least one occasion, these online experiences made them feel that their physical safety was threatened. Between one-fifth and one-quarter of women who had experienced abuse or harassment said it had included threats of physical or sexual assault.
61% of those who said they'd experienced online abuse or harassment said they'd experienced lower self-esteem or loss of self-confidence as a result.
More than half (55%) said they had experienced stress, anxiety or panic attacks after experiencing online abuse or harassment.
63% said they had not been able to sleep well as a result of online abuse or harassment; in New Zealand three-quarters of women said they had had this experience.
Over half of respondents (56%) said online abuse or harassment had meant that they had been unable to concentrate for long periods of time.
Amnesty International Ireland's executive director Colm O'Gorman said that in an Irish context, online abuse against women is particularly apparent when discussing abortion or the Eighth Amendment.
"Women who bravely share their personal experiences of the harm and human rights violations they've experienced as a result of the Eighth Amendment frequently endure threatening, abusive or personalised attacks on social media platforms," he said.
Social media companies have a responsibility to respect human rights, including the right to freedom of expression. They need to ensure that women using their platforms are able to do so freely and without fear.
Last week, Fine Gael member Barry Walsh resigned from the party's executive council due to criticism levelled against him for online messages to female politicians, including Mary Lou McDonald, who he called a "bitch" in one tweet.
Taoiseach Leo Varadkar had called for his resignation ahead of a disciplinary procedure which is currently underway, and said that his behaviour fell below the standards of what was expected from Fine Gael representatives.
"There are lots of trolls, lots of nasty people and lots of horrible language used on Twitter, but I expect Fine Gael officers to set a higher standard."
Overall, 4,000 women were surveyed as part of the Amnesty study across eight countries, 911 of whom said that they had experienced online abuse or harassment and 688 of whom said that they had experienced this on a social media site.
"Imagine getting death threats or rape threats when you open an app, or living in fear of sexual and private photos being shared online without your consent,"  said O'Gorman.
The particular danger of online abuse is how fast it can proliferate – one abusive tweet can become a barrage of targeted hate in a matter of minutes.
"Social media companies need to truly start taking this problem seriously," he said.