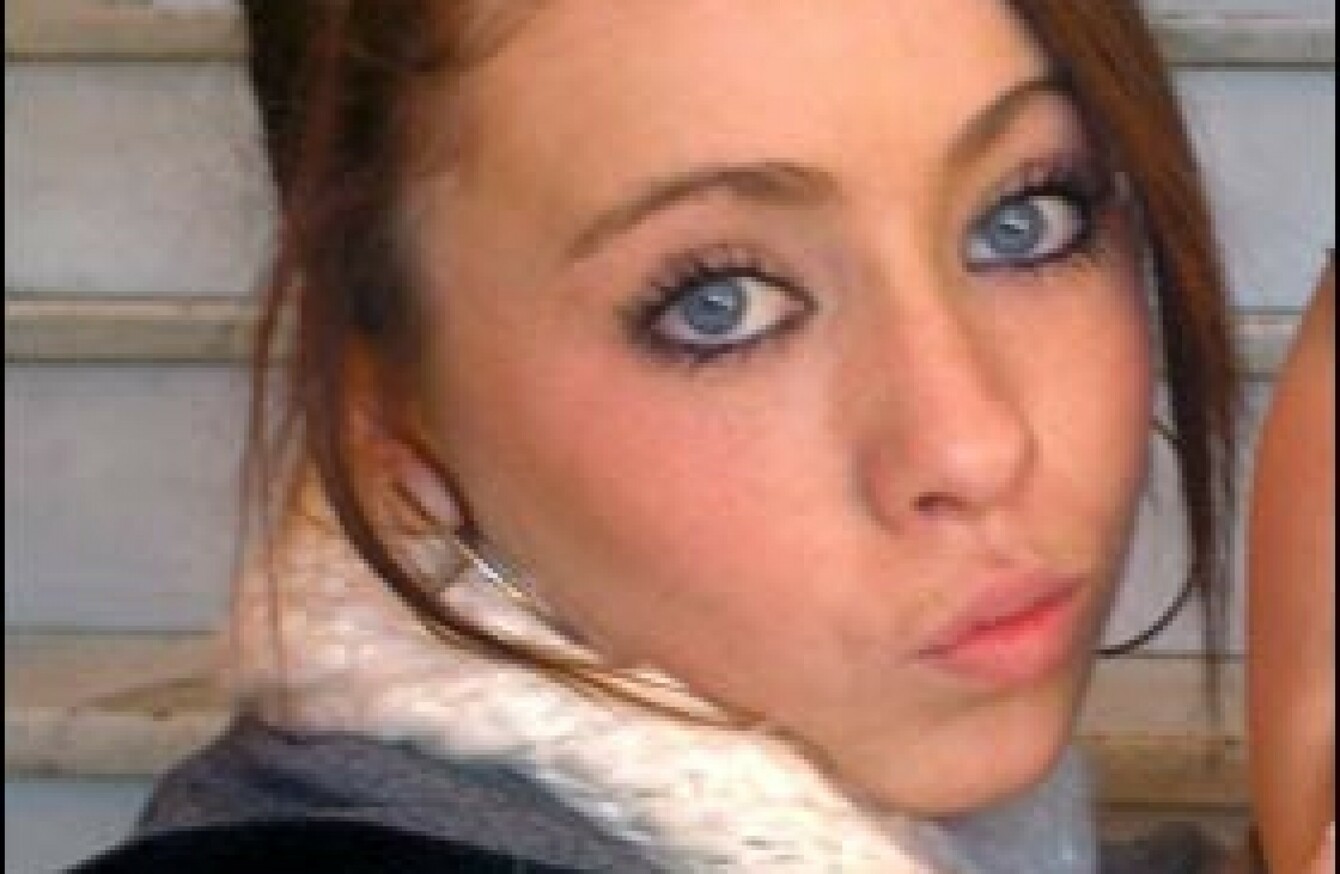 THE MOTHER OF an Irish teenager who went missing in Spain almost eight years ago says she's still holding out hope that her daughter will be found.
Amy Fitzpatrick went missing on the Costa Del Sol in Spain on New Year's Day in 2008.
The 15-year-old girl left a friend's home, and hasn't been seen since.
She, along with her mother Audrey and brother Dean, had moved to Spain from Ireland with the children's stepfather Dave Mahon to "start over again".
"It was just like living on one big holiday", Audrey told The Colette Fitzpatrick Show on Newstalk.
Audrey and Amy had been due to travel back to Ireland for Christmas that year, but had to stay in Spain.
"Everyone thought that I just had disappointed Amy and decided to stay on in Spain for Christmas but the real reason was Dean had got into trouble in Spain," Audrey explained.
I never even told anyone about this. I don't mind saying it now because Dean is gone.
Audrey said her daughter had "thrown a little hissy fit" at being unable to come home, "but we were really surprised she got over it so well".
Amy had spent New Year's Eve at a friend's house, and had called her mother at midnight. Audrey said nothing seemed out of the ordinary at that point.
Amy is thought to have gone missing after leaving to head to her own home the following night after 10pm.
Panic didn't sink in immediately, Audrey told Newstalk. The family called around Amy's friends in an attempt to find her, assuming she had gone to visit someone.
We were still trying to do it ourselves before we let the reality sink in that we had to call the police.
Audrey said she is now attempting to have the area where Amy is thought to have gone missing, including a dirt track shortcut home, searched again by police, with the search area potentially widened.
#Open journalism No news is bad news Support The Journal

Your contributions will help us continue to deliver the stories that are important to you

Support us now
She added that the family "ended up broke" after travelling around Europe in attempting to find Amy.
We spent every last penny going all over Europe ourselves, meeting all sorts from the police, private investigators, the underworld, the IRA.
Our hope was we'd come to a country and put up a poster and we'd find her. I'm 99% sure she's not coming home, but I still have that 1%.
"I don't care who we talk to as long we as get answers."
When asked about negative coverage of her daughter going missing, Audrey said:
No matter what I say, people believe what they want to believe and it's only the people that matter to me the most know the truth.
"I stay in touch will all her friends on facebook and all that…Nearly a lot of people have gone back to England. I stay in touch with them. They're the ones that know the answers. Other than that, everything is hearsay…
Amy's brother Dean was stabbed to death in an incident involving her mother's partner, Dave Mahon. Mahon is due to stand trial next year.
Comments are closed due to the upcoming court case.