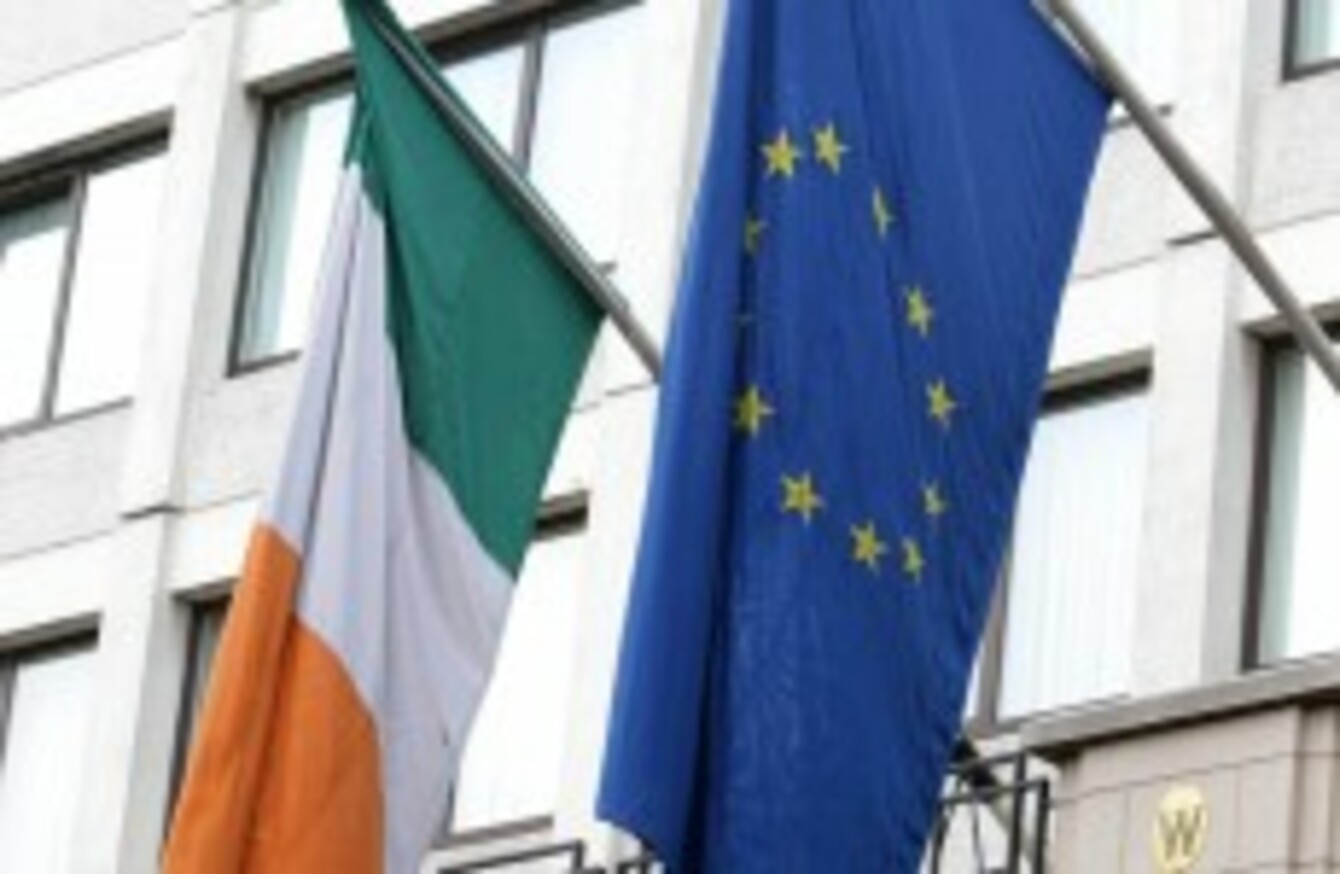 Image: Niall Carson/PA Wire
Image: Niall Carson/PA Wire
THE OFFICIAL CAMPAIGN for the Fiscal Compact treaty referendum will get underway today as the Environment Minister Phil Hogan is expected to sign the referendum order.
The signing of the order will fix the date for the referendum on Thursday 31 May and will kick off campaigning from both sides of the debate.
It is expected that the Referendum Commission will sent out its guide to the referendum to two million households on 8 May with every home in the country expected to receive a copy of the treaty which is less than 20 pages.
With the coalition government parties Fine Gael and Labour, as well as Fianna Fáil campaigning for a Yes vote.  On the No side is Sinn Féin and the United Left Alliance as well as some independent TDs.
While those advocating Yes believe that the treaty will bring stability to Ireland's economy, those on the No side believe it will enshrine austerity.
Of the various interest groups, the Irish Business and Employers Confederation (IBEC) and  the Small Firms Association (SFA) are advocating a Yes vote.
The Irish Congress of Trade Unions (ICTU) has issued no recommendation to its members on which way to vote leaving individual unions divided on what to advise their members.
While the Civil Public and Services Union, Mandate, Unite, and the Technical Engineering and Electrical Union have all come out against the treaty the IMPACT trade union has urged its members to vote Yes.