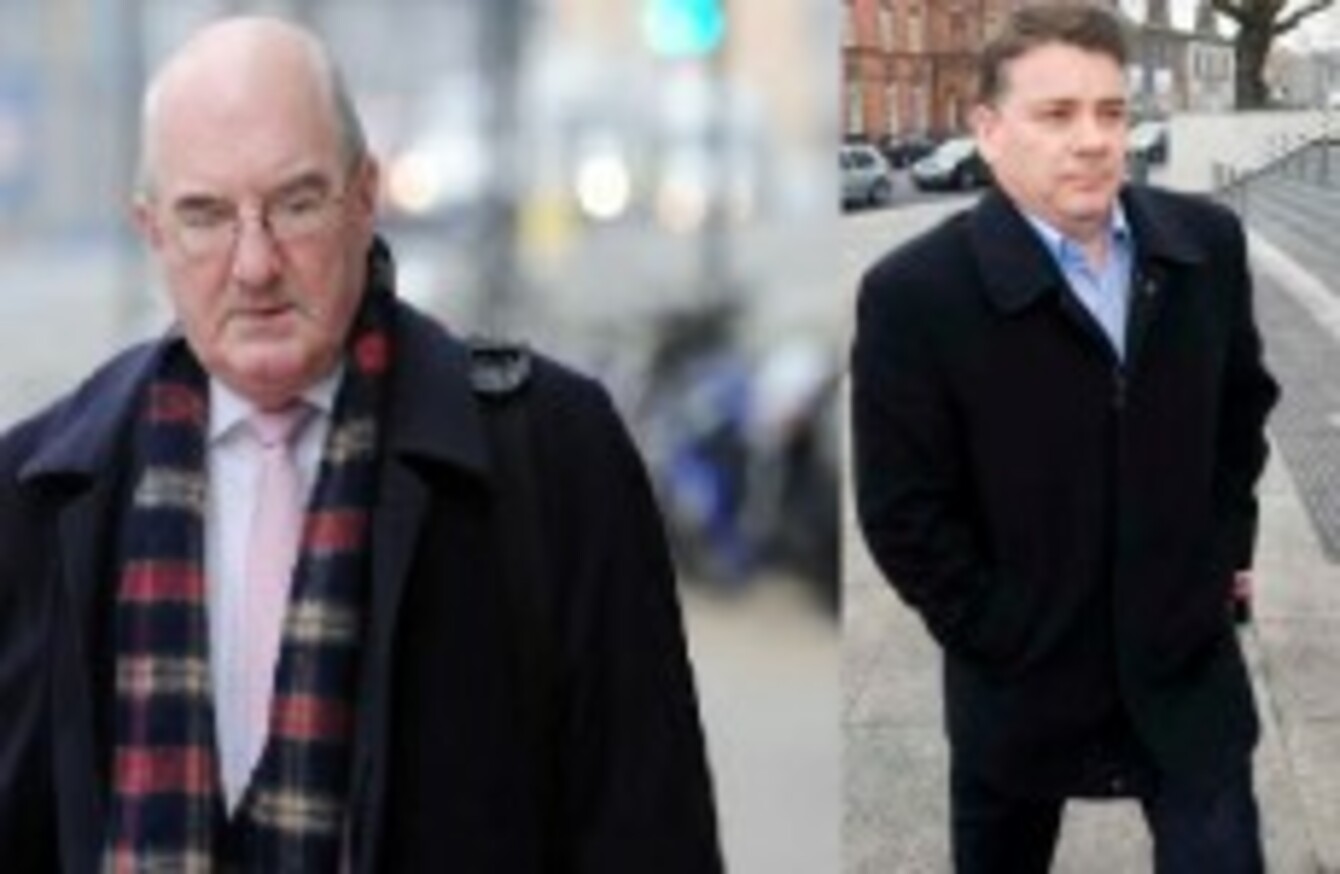 Image: Laura Hutton/Photocall Ireland
Image: Laura Hutton/Photocall Ireland
TWO FORMER ANGLO Irish Bank executives will today be sentenced for arranging illegal loans for developers to buy shares in the doomed bank.
Patrick Whelan, who was Anglo's director of lending in Ireland and Willie McAteer, the bank's finance director, were found guilty in April of giving the loans to a group of ten developers in 2008.
The loans were used as part of a scheme to dilute the interest in the bank built up by businessman Seán Quinn.
Judge Martin Nolan adjourned sentencing to assess the suitability of the two for community service.
Judge Nolan had said that the two had a duty to stop the loans, but had stronger criticism for the financial regulator.
He said that it would be unjust to send the two men to jail when it appeared that a State agency had "led them to error and illegality".