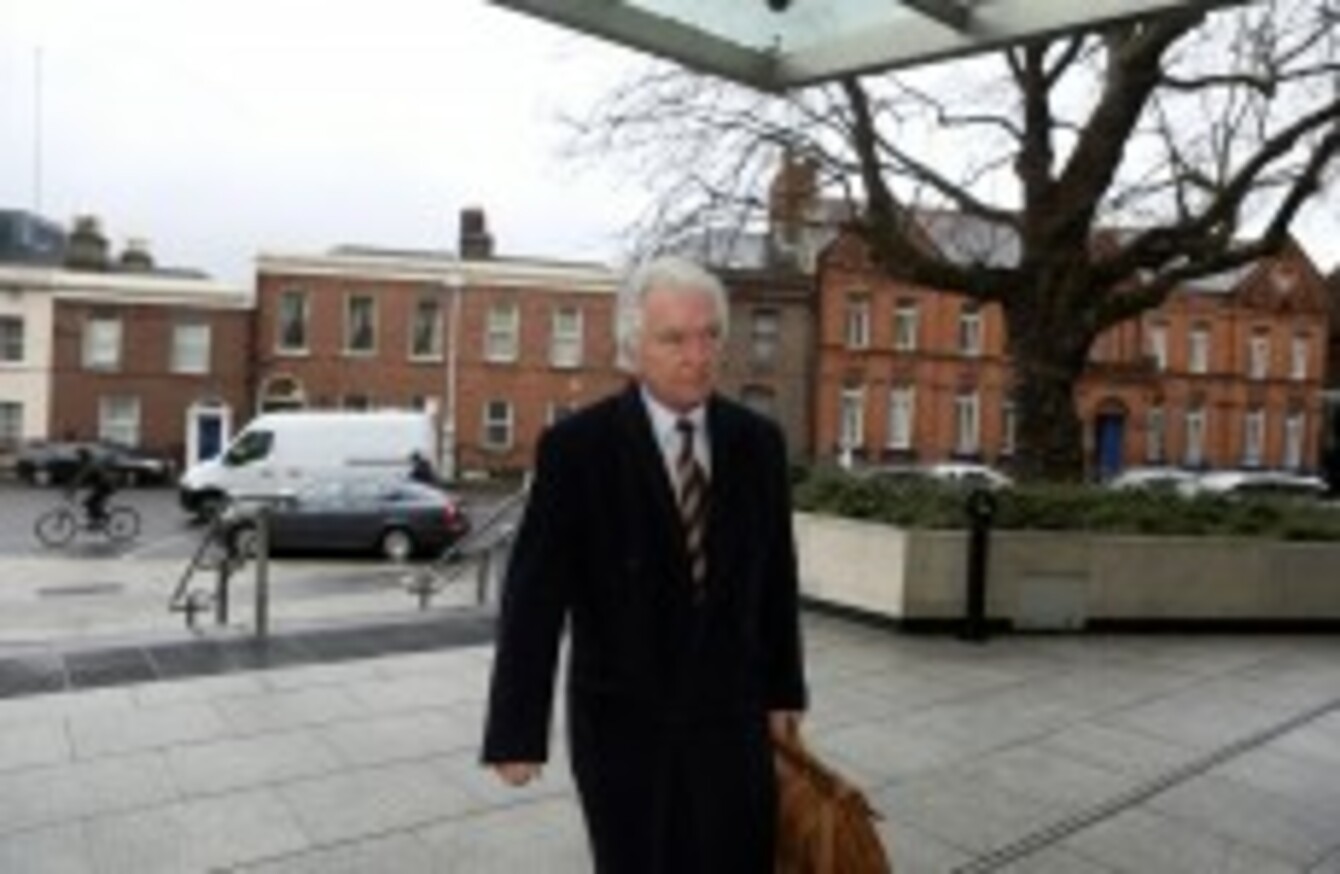 Image: Sam Boal/Photocall Ireland
Image: Sam Boal/Photocall Ireland
ONE OF THE Maple Ten developers has told the trial of three former Anglo Irish Executives that he was told he would "be a friend of the bank" if he took a loan in order to buy shares in the doomed lender.
Brian O'Farrell, a developer with Headland Property Holdings, told the trial of Sean Fitzpatrick, Willie McAteer and Pat Whelan that he was on holiday in July 2008 when he received a phone call from Whelan, in which he was told "there was a problem with the bank".
He said that Whelan, along with former Anglo chief executive David Drumm had called to his Malahide home at 8.30am the following Monday, where he was told of what the bank was referring to as "Project Maple".
He said he was told that the deal would not earn him money, but that it would help the bank greatly.
"I was told that I probably wouldn't make any money, but I would be a friend to the bank."
Plug the hole
O'Farrell said that Drumm explained that "an unnamed individual" had built up a 25% stakeholding in the bank through contracts for difference and that this was causing problems for the bank. He said that Drumm forecast a dire outcome if "Project Maple" wasn't a success.
[He] told me that if this hole wasn't plugged immediately, Anglo would be gone with a week. He said that after that, they would probably bring down AIB and Bank of Ireland as well.
O'Farrell said that Drumm and Whelan had documentation for the loan with them and that he signed it there and then.
He said that he had worked with Whelan for 15 years as a customer of the bank and had "formed a strong bond and friendship" with him.
He said that he had been told that the bank was "under attack" through the CFD shareholdings.
O'Farrell said he had asked if the deal was legal and who knew about it.
He said that he was assured the bank had taken legal advice on the matter and had informed the Central Bank, the Financial Regulator and Department of Finance.
All of his loans were performing, he said, but added that he was reliant on Anglo for loans into the future.
"If the bank went, I went," he said.
The trial continues.