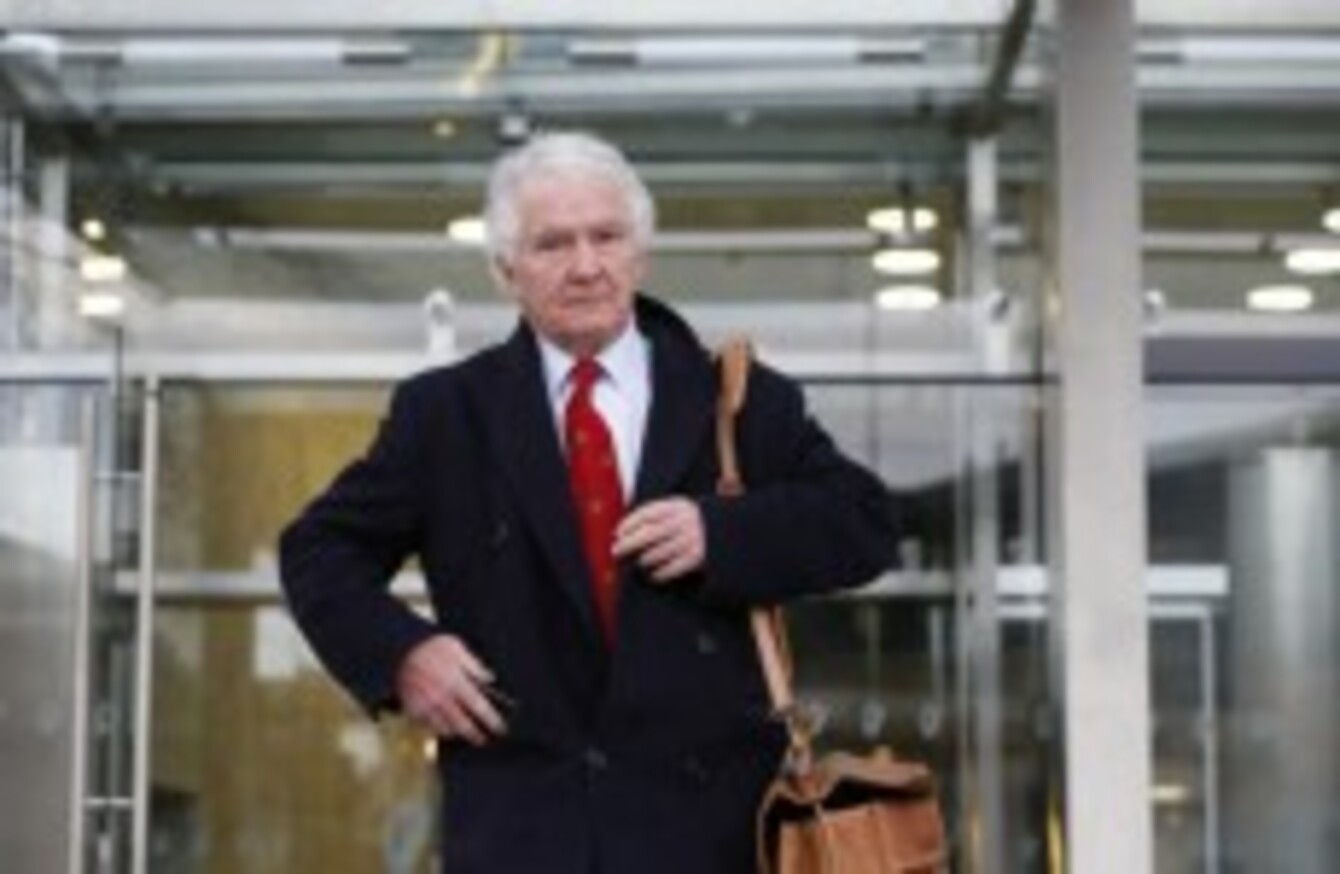 Sean Fitzpatrick leaving the Dublin Circuit Criminal Court yesterday evening.
Image: Sasko Lazarov / Photocall Ireland
Sean Fitzpatrick leaving the Dublin Circuit Criminal Court yesterday evening.
Image: Sasko Lazarov / Photocall Ireland
Updated 22:52
FORMER ANGLO CHAIRMAN Seán Fitzpatrick regretted not 'becoming more involved' in the Maple 10 deal according to the bank's former CFO Matt Moran.
Matt Moran says that, in the week after the loan transaction was put together, he met with Fitzpatrick who expressed concern about the terms of the loan deal:
"Shortly after I met with Fitzpatrick, I think around the 14or 15 of July," said Moran. "He asked me about the transaction."
Moran told the Dublin Circuit Criminal Court earlier today that Fitzpatrick wondered "if that was the right transaction to do". "Specifically in relation to the recourse," he added.
The recourse on the loan was the amount to be owed if the value of Anglo shares fell to zero. It was initially set at 25 per cent but it has been claimed in court that it was later changed to zero.
"He made a comment to me that he regretted that he didn't become more personally involved in the transaction," continued Moran.
The trial of Fitzpatrick, Willie McAteer and Pat Whelan is looking at lending to 16 individuals including members of the Quinn family to buy Anglo shares.
Financial Regulator
In addition, Moran said today that the Financial Regulator had also raised concerns about additional lending to people connected with the Quinn group.
In his second day giving evidence, Moran says that the concerns about the proposed deal were raised by regulator Con Horan during the course of a conference call on 12 July 2008 when he said that the inclusion of those connected to the Quinn group "may be a stumbling block for the authority".
The concerns arose from the fact that loans to the Quinn group were close to the 25 per cent of total loans that was allowable by the authority.
After the conference call, Moran says that he spoke to former CEO David Drumm who expressed surprise at the regulator's concern:
After the conference call I spoke to David Drumm and he said that he had already had these conversations with the regulator and he was surprised that he was raised in due diligence meeting.
Moran says that Drumm indicated that he would be willing to speak to the regulator further if required.
Moran yesterday confirmed that he was given immunity from prosecution in the matters relating to this case and other issues on which prosecutions may be taken.
He joined Anglo in September 2002 and was in upper management from that time until the 2007-2008 period.
The trial is ongoing.
First published 12:54