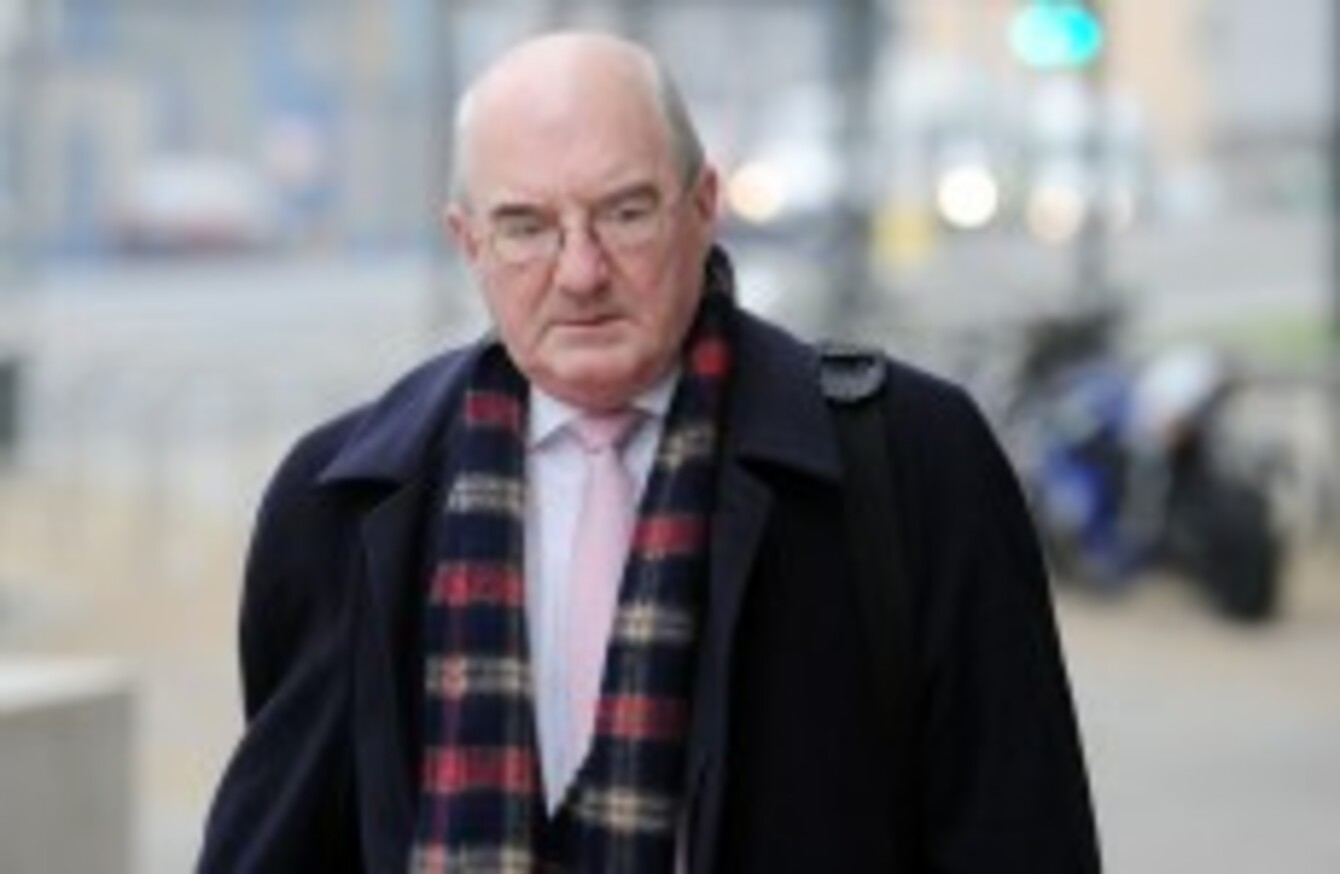 Willie McAteer will hear tomorrow what he's likely to face.
Image: Laura Hutton/Photocall Ireland
Willie McAteer will hear tomorrow what he's likely to face.
Image: Laura Hutton/Photocall Ireland
PAT WHELAN AND WILLE McAteer will have to wait until tomorrow to hear their sentence after a day of back and forth about the advice Anglo Irish Bank received about their illegal lending.
Robert Heron, a former partner at law firm Matheson Ormsby Prentice, told the Dublin Circuit Criminal Court today that he did not know that the bank were intending to lend to the 'Maple 10′ developers.
Whelan and McAteer were convicted 11 days ago of providing the illegal loans to the 'Maple 10′ developers so they could buy shares in Anglo.
The two men are facing a maximum of five years in prison and/or fines of €3,000 for each of their offences.
It is likely that the legal advice the men received at the time of the deal will influence their final sentence.
At today's hearing, Heron was called by prosecution counsel Paul O'Higgins SC who said that he wanted to establish whether the pair were given legal advice directly and if they were not, the degree to which they tested the veracity of the advice they may have received second hand.
Heron told the court today that he never gave "positive" advice about the legality of the final deal because, when it was outlined to him, he was only made aware that loans were being given to the children of Sean Quinn and not the 10 developers.
The pair were also found not guilty of six other charges relating to providing loans to the Quinn family.
While he was being cross examined by counsel for Whelan, Brendan Grehan SC asked him repeatedly about a conference call he was involved in which Anglo's Fiachre O'Neill and Morgan Stanley were also a party to.
Both parties testified that after the call they were confident that they had been advised that the deal was not illegal but Heron said repeatedly, he 'does not not remember the content of the conversation'.
Asked whether it was possible that he outlined this view, he said that he found that to be "highly unlikely".
Despite saying he was unaware that the 'Maple 10′ developers were being provided with loans to buy the shares, he told the court today that he was told that 10 individuals were buying shares themselves.
When the deal was first outlined to him, he said that that he understood that Anglo was to play a "passive role" in the deal. Meaning that the purchase of the Sean Quinn's shares would be a matter for Quinn and those purchasing them, not Anglo Irish Bank.
Superintendent Eamon Keogh of the garda fraud squad will be called tomorrow by the prosecution and will be the last witness in the sentencing hearing with Judge Martin Nolan to deliver his sentence thereafter.