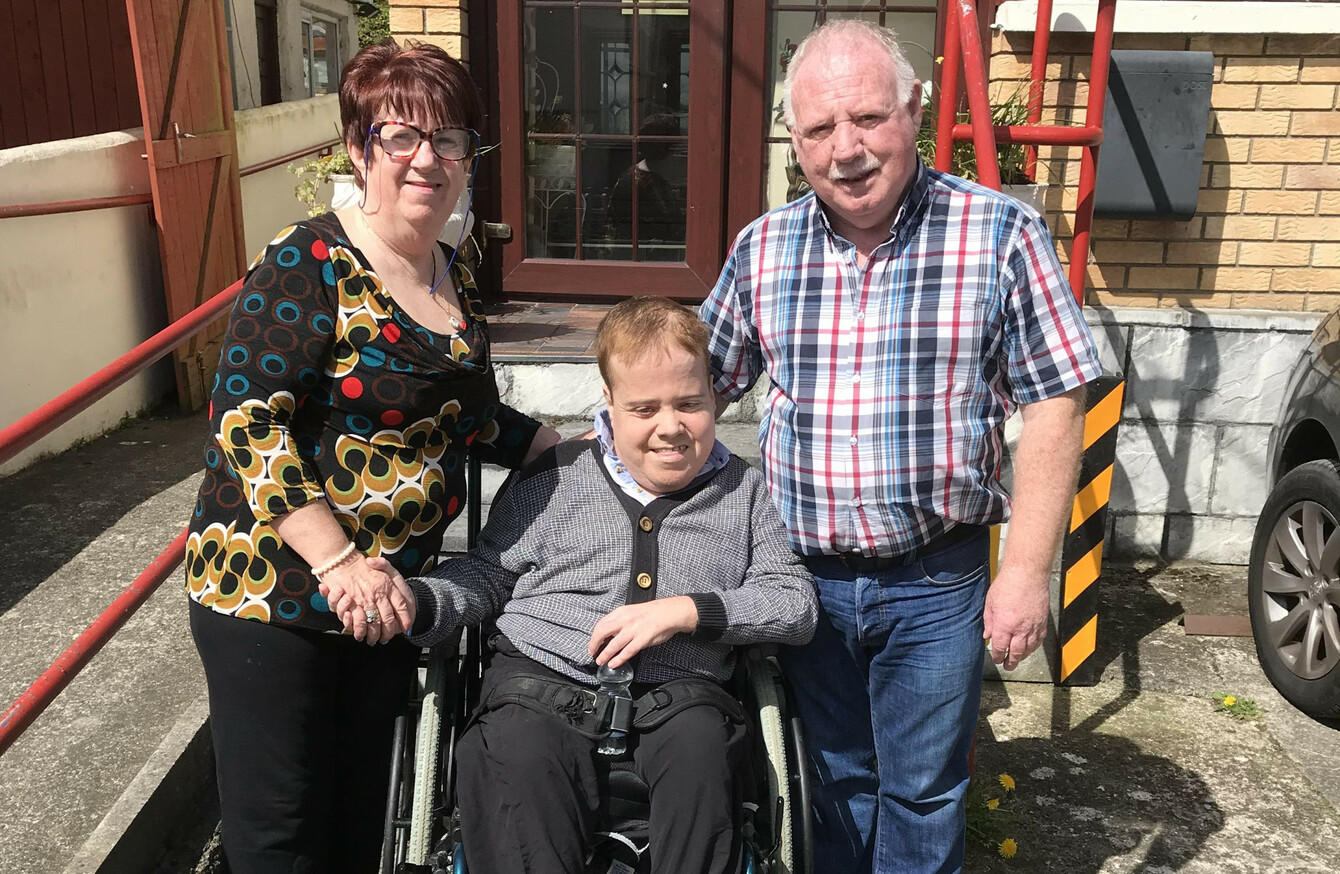 Darren Noonan and his parents
Image: RTÉ Radio One
Darren Noonan and his parents
Image: RTÉ Radio One
TWO ANONYMOUS RADIO listeners have donated €8,000 to pay for a new wheelchair for Limerick man Darren Noonan who lives with spina bifida.
Noonan, aged 33, needs a new wheelchair which costs €8,000 as his current one is outdated. To date, he has been waiting seven months for a new motorised wheelchair, however, the family have been unable to secure funding for it.
The Noonan family have a specially adapted mobile home in the seaside town of Ballybunion in Kerry to fit Darren's needs. However, the home needs a hoist, as the family currently have no way of getting Darren in and out of bed.
He has also been unable to visit the beach in the area in years because his current wheelchair isn't fit for purpose.
Speaking to RTÉ Radio One's Liveline with Joe Duffy today, Noonan's mother Kathleen explained how difficult their circumstances have become recently.
"We have no way of getting him in and out of bed. We spent 33 years having not a worry in the world but it has all come together now. His bones are brittle and we're frightened that something might happen," she said.
Joining her on air, Darren Noonan told Duffy that he is currently on kidney dialysis and the only time he gets to leave his Limerick home is to go for treatment three times a week.
"I slip down [my current wheelchair]. I'm not very happy because I can't sit up straight. It's been a really long wait and I'm just so angry about what's happening," he said.
Anonymous donation
At the end of today's programme, Duffy called Noonan and his mother back to inform them that two anonymous Liveline listeners came forward to pay the €8,000 for his new wheelchair.
"That's great, just great. Fair play, Joe," Noonan said.
The new wheelchair will be supplied by Kieran Browne at MMS Medical Limited.
Joining the family on air, Browne said that they will have the new wheelchair within 10 days.
"On Wednesday, I'll go down to Darren at his house, do a full assessment, do all his measurements," Browne said.
"If we don't have a brand new chair in stock immediately, we will provide a demo chair as fast as we can get it to you until the new one comes in," he said.