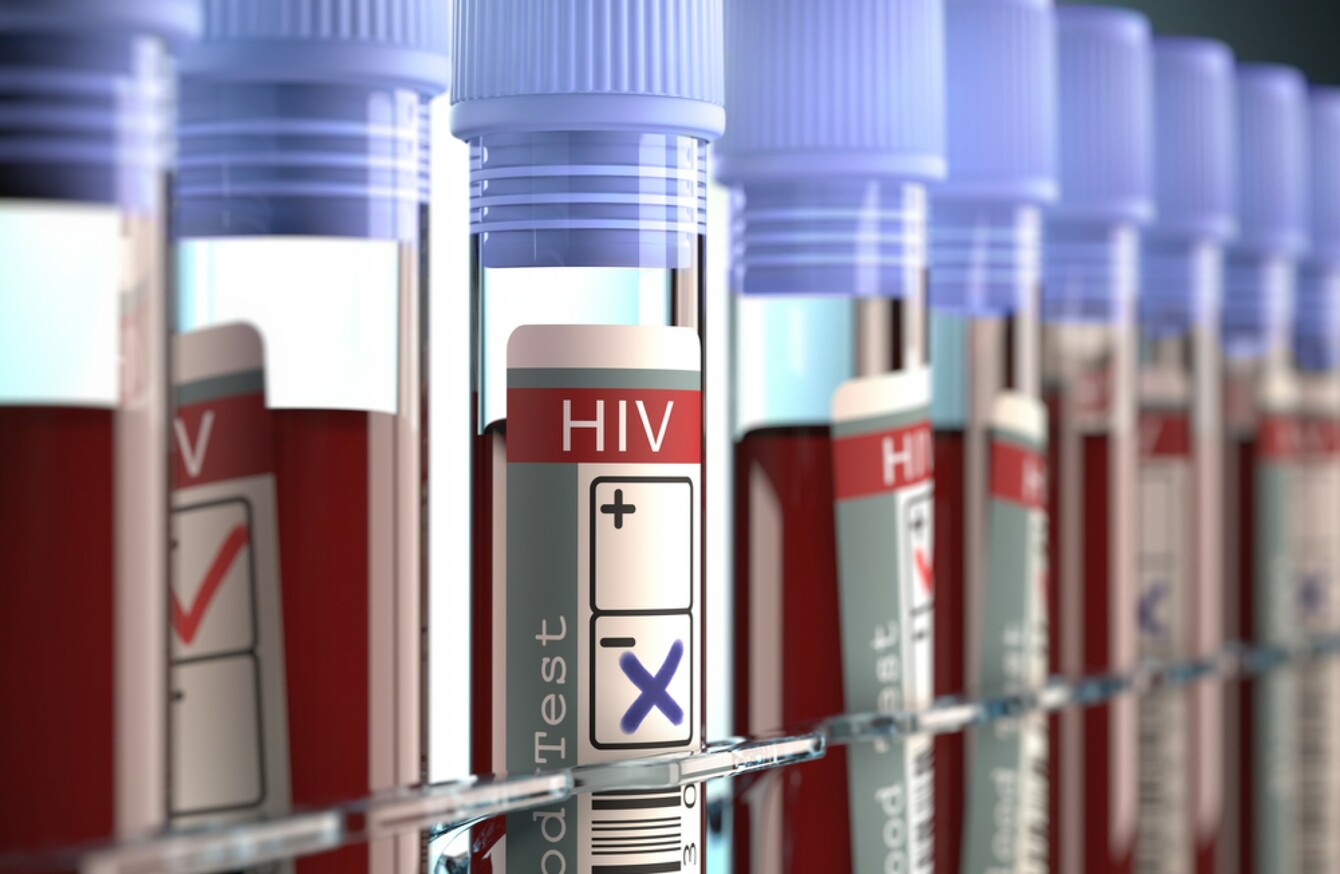 Image: Shutterstock/ktsdesign
Image: Shutterstock/ktsdesign
ONE OF THE single biggest medical breakthroughs in recent years has been the discovery of a drug which can help prevent HIV.
The drug has been credited with saving lives – the World Health Organisation has recommended that it should be offered to people at risk of HIV – but there have been issues in bringing it to Ireland.
Activists in Ireland say that while the HSE is currently looking at bringing in the drug, there is no political will to push it through, even though Ireland's HIV rate has grown dramatically in recent years.
Here's all you need to know about it..
Pre-Exposure Prophylaxis (PrEP) is a once daily medication that can significantly reduce risk of infection among HIV-negative people at high risk.
People are at high risk of contracting HIV when their partners are HIV-positive or when they have unprotected sex.
Truvada, a medication used to treat HIV/AIDS, has been licensed for use as PrEP in Europe since last August.
However, it is only available to buy on prescription at a price of over €400 a month in Ireland. It is not available through the HSE general medical services scheme (GMS).
Drugs supplied under the GMS scheme are available through prescription from a doctor, for people with medical cards, and can be received from any pharmacy that has an agreement with the HSE, who cover the costs.
Truvada is currently available in Ireland as part of Post-Exposure Prophylaxis (PEP), for people who have had a potential exposure to HIV.
PEP medication can be started up to 72 hours after a potential exposure and it's used for a period of one month. It can be supplied at an A&E or an STI clinic.
What can be done to make PrEP available under GMS?
There have been mounting calls for PrEP to be made available in Ireland – and the HSE has started to listen.
A working group, led by Dr Fiona Lyons, was set up last October under the National Sexual Health Strategy 2015-2020 to develop guidelines and make recommendations to the HSE in relation to making PrEP available through GMS.
The working group's study, published on 26 April, used data from the 2015 Men who have Sex with Men (MSM) Internet Survey Ireland (MISI) to estimate the amount of MSM who would be eligible for PrEP.
MSM were used in the study as they were "likely to represent the largest group of those at risk for HIV". It did not take account of those eligible in other groups, such as heterosexual people who are sexually active.
It estimated that 2,683 MSM in Ireland are at substantial risk of contracting HIV.
However, there are currently roadblocks in the way before Truvada can be made available here.
In August 2016, the European Commission declared the drug manufacturer Gilead Sciences as the patent Truvada provider – which means it is the only pharmaceutical company that is allowed to manufacture and market the drug.
Generic brands of Truvada cannot be sold in Ireland.
While Truvada is licensed for PrEP use in Ireland, it is not currently reimbursed by the HSE for this use.
The Health (Pricing and Supply of Medical Goods) Act 2013 sets out the criteria and requirements around reimbursement decision-making.
To make PrEP available in Ireland, a submission from Gilead requesting reimbursement for the supply of Truvada for PrEP must be made to the HSE.
From here, the HSE will consider the issue in line with Statutory processes put in place by the Oireachtas.
The process can only begin once the relevant pharmaceutical company, in this case Gilead, submit a dossier requesting reimbursement, according to Dr Lyons.
As of now, it is unclear whether the HSE plans to reimburse Truvada in Ireland.
Criticism of Irish situation
HIV diagnoses have increased by 35% since 2011 in Ireland.
512 new HIV diagnoses were made in 2016. A total of 485 people were diagnosed in Ireland in 2015.
HIV Ireland and the Gay Health Network (GHN) launched a paper earlier this week to provide evidence-based guidance on the implementation of PrEP use in Ireland.
"We know there is a PrEP working group and we know there's a commitment there to get PrEP introduced into Ireland but I also know there are some obstacles around it," HIV executive director Niall Mulligan told TheJournal.ie. 
"The difficulty is that we still don't have a time frame around that and we don't know, so that is of concern."
Director of GHN this week criticised the lack of political engagement around the issue of PrEP.
"We have pushed this quite a lot and the HSE have worked extensively with us to try to get this across the line," he said.
The problem is that there's no political will to have this.
 We've had a Minister for Health for the past number of years who has never once addressed sexual health, he's never spoken about HIV. That is preposterous in itself that we have a situation like that, that nobody in Government is prepared to talk about sexual health and to talk about HIV.
Importing from abroad
Due to the difficulties of accessing PrEP medication in Ireland, a growing number of people are bringing generic versions of Truvada into the country for self-administration.
These medications are being bought through online pharmacies and delivered to addresses outside of Ireland, according to Andrew Leavitt of ACT UP Dublin.
"These are medications which are exactly the same as Truvada and manufactured in certain countries that have special licences to provide generic versions of drugs that are unpatented and sold in Europe, North America and other high-end countries for a high price," Leavitt said.
The PrEP working group have developed a guidance document for clinicians whose patients are "informal" PrEP users, to provide information around its safety.
Dr Lyons said: "It's illegal to get a prescription medication without a prescription. What I would say to people who are doing that is that they really should go to services. You will find services that will be able to look after you."
HIV Ireland this week called for funding to be provided within specialist sexual health clinics, along with clinical monitoring services for people who self-administer PrEP "until such time as PrEP is made available through the HSE".
The World Health Organisation (WHO) released guidelines last year recommending that oral PrEP should be offered as an additional prevention choice for people at substantial risk of HIV infection.