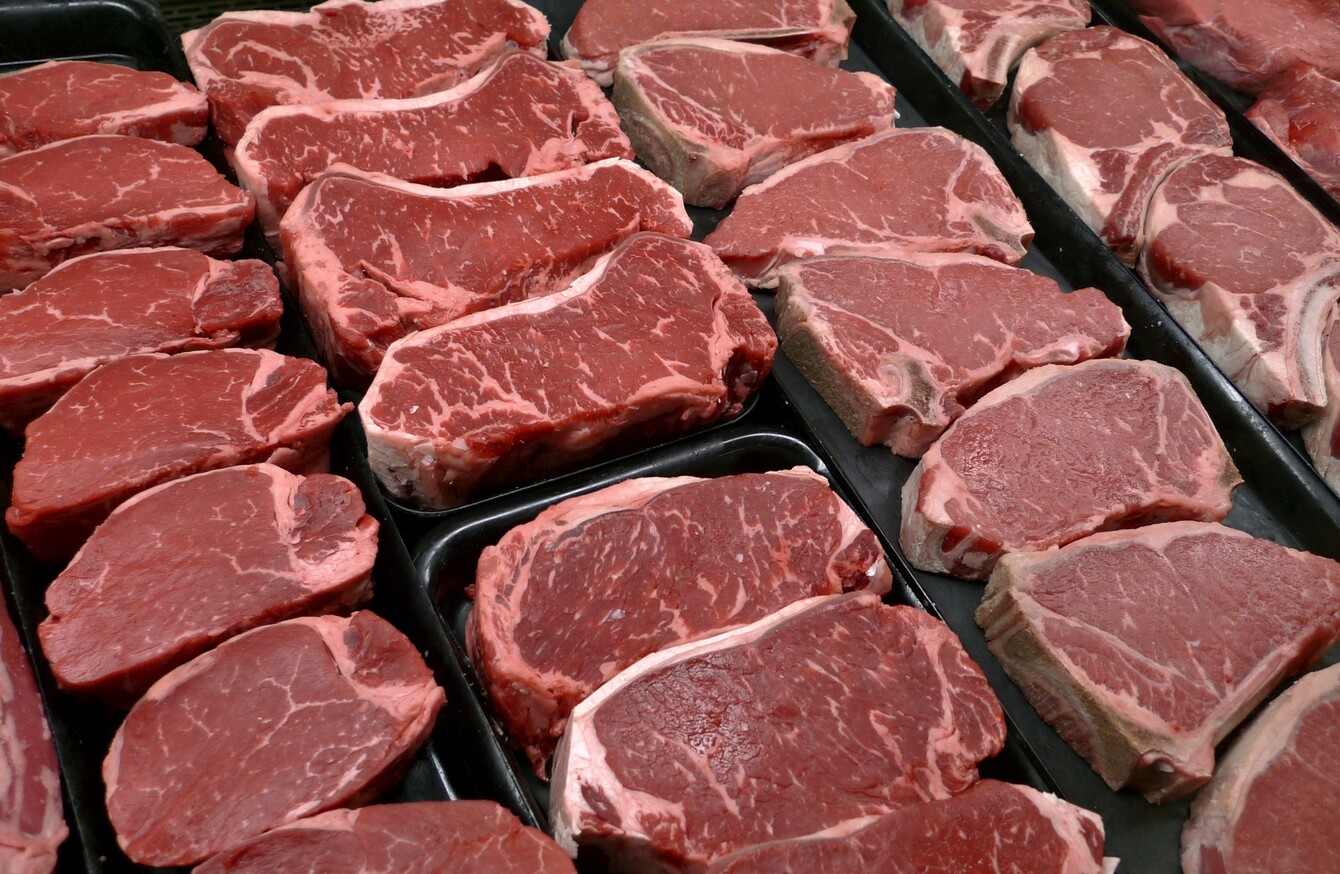 Image: J. Scott Applewhite/AP/Press Association Images
Image: J. Scott Applewhite/AP/Press Association Images
THE BIGGEST MEAT processor in Ireland, Larry Goodman's ABP Food Group, has been given the all-clear from the European Commission to buy half of Slaney Foods.
Together with county Down-based agri-food company Fane Valley, ABP's acquisition of Slaney Foods and Slaney Proteins was "cleared unconditionally" by Europe's competition authority.
The combined company will now own more than a quarter of the beef processing market in Ireland.
The European Commission concluded that the merger "would not raise competition concerns" in any of the three markets it could affect.
With regards to buying live animals – namely cattle, sheep and lambs – the commission ruled that Irish farmers will still have the option to find alternative buyers for their livestock after the merger.
"Farmers in Ireland tend to sell within a rather broad geographic radius," it wrote.
They are able to switch slaughterhouses if they can get better prices for their animals.
The commission said there were "various slaughterhouses with space capacity" around the country that would continue to operate, including in the southeast areas where Slaney Foods' slaughterhouse is located.
The sale of fresh meat would not be affected either, it said, because "a number of strong competitors will remain active after the merger", meaning the combined company would not be able to up prices or "impose detrimental conditions on retailers and industrial meat processors".
The competition authority also ruled that the acquisition was unlikely to have a negative impact on slaughterhouses in their disposal of animal by-products as the volumes currently collected from Slaney Foods and Fane Valley are modest.
'Blind eye'
The Irish Farmers Association (IFA) strongly condemned the commission's decision.
IFA president Joe Healy accused the Competition and Consumer Protection Commission (CCPC) in Ireland of turning "a blind eye" by not investigating the merger itself.
"The CCPC turned a blind eye to the serious competition issues in the Irish market for the purchase of cattle," Healy said.
They effectively washed their hands of the ABP-Slaney deal by leaving it to the Brussels authorities.
Healy said that the European competition watchdog's ruling that farmers could switch slaughterhouses to get better prices was at odds with the beef trade in Ireland.
Responding to Healy's comments, a CCPC spokesperson told Fora in a statement that it "did not, in this case, have grounds required to request that the proposed transaction be referred to it".
Earlier this year, the IFA commissioned consultancy firm PMCA to publish its own report on the merger.
Healy said the European Commission's report "flies in the face of the main conclusion of the PMCA report, which was that the market for cattle is characterised by weak competition and the ABP-Slaney deal is likely to weaken competition even further through a substantial lessening of competition".
Note: This article was updated to include comments from the CCPC.
Written by Conor McMahon and posted on Fora.ie