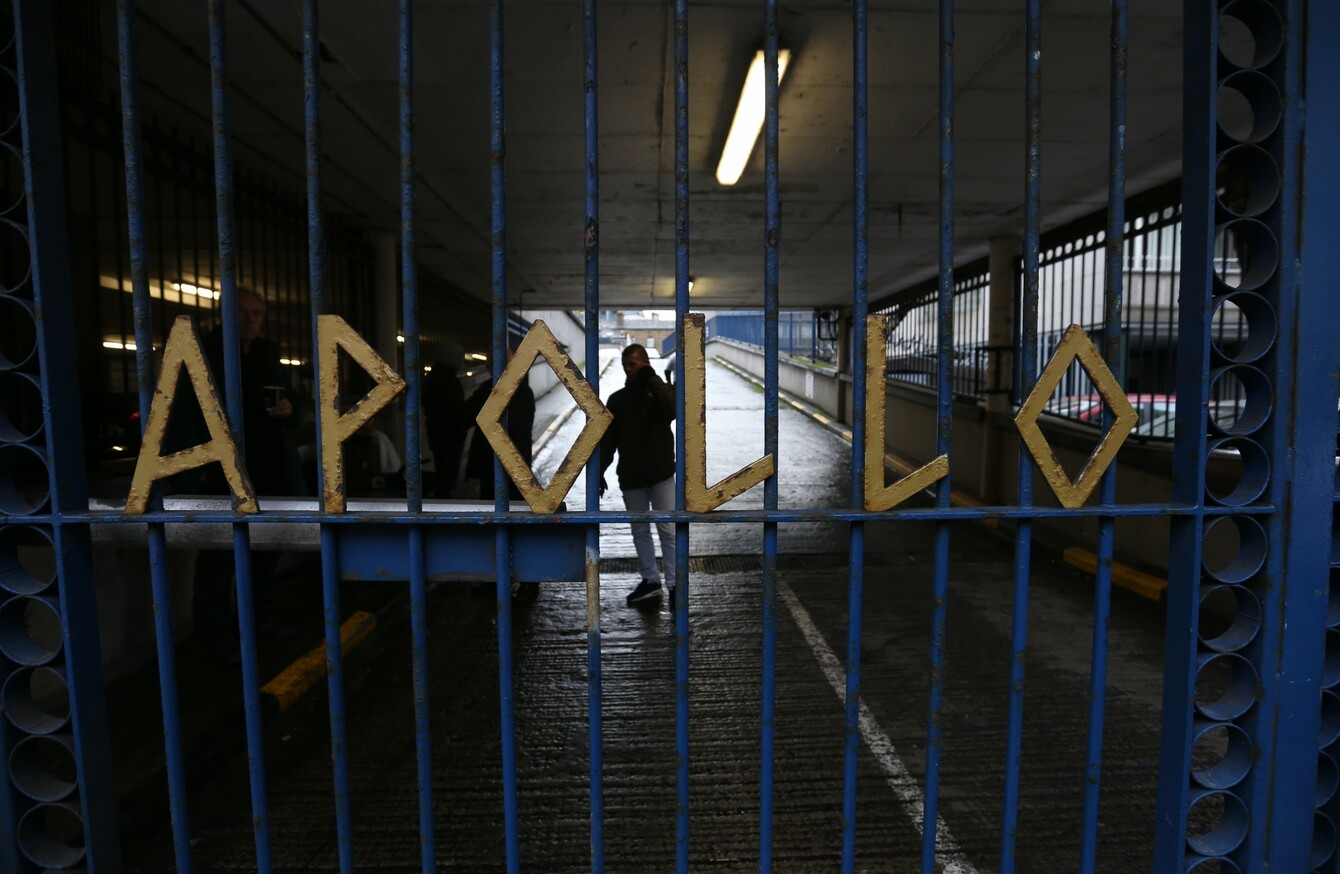 THE DEPUTY CHIEF executive of Dublin City Council has said the city's homelessness services are ready to enter Apollo House in Dublin, and want to be given entry today.
Speaking on RTÉ's Morning Ireland, Brendan Kenny said there was enough beds in Dublin to accommodate homeless people over the Christmas period.
He said officials from the Dublin Regional Homeless Executive – which manages homeless services for the Dublin region – were anxious to meet those resident in Apollo House in order to assess their needs.
"We haven't met any of those people, we haven't been in there, we don't know who's there," said Kenny.
"We'd like to go in there this morning… we're ready to go in.
We have the Peter McVerry Trust lined up with a team of people to go in there this morning.
Kenny said the council would be "seriously concerned" for people if they were to stay there over the Christmas period.
He also said Housing Minister Simon Coveney was "talking to the organisers this morning" about gaining entry to the building.
There are currently about 40 people resident in Apollo House, a former abandoned office building in Dublin's south inner city. It was occupied late on Thursday night by activists operating under the banner of the Home Sweet Home coalition and the Irish Housing Network.
Yesterday, the High Court granted an injunction to the receivers in charge of the building – Mazars. A judge ordered that the occupiers of Apollo House had to vacate the premises by 12 noon on Wednesday, 11 January.
The stay on the injunction order was only granted if the occupiers fulfilled certain conditions.
These included cooperating with the receivers, giving them access to the building and providing them with details of the electricity in the building.
Kenny said the council wanted to meet with those resident in Apollo House to inform them of the "quality accommodation" for the homeless now open in Dublin.
An extra 210 beds have been opened in Dublin since the council's latest rough sleeper count, which found 142 people sleeping rough on the streets.
Following yesterday's court decision, the Apollo House occupiers said they would be consulting with their legal team about the next course of action to take.
They also said they would be inviting Minister Coveney to visit the occupied building.
A spokesperson for the Housing Department confirmed to TheJournal.ie that the will not be attending Apollo House today, "and has no plans to do so in the future".