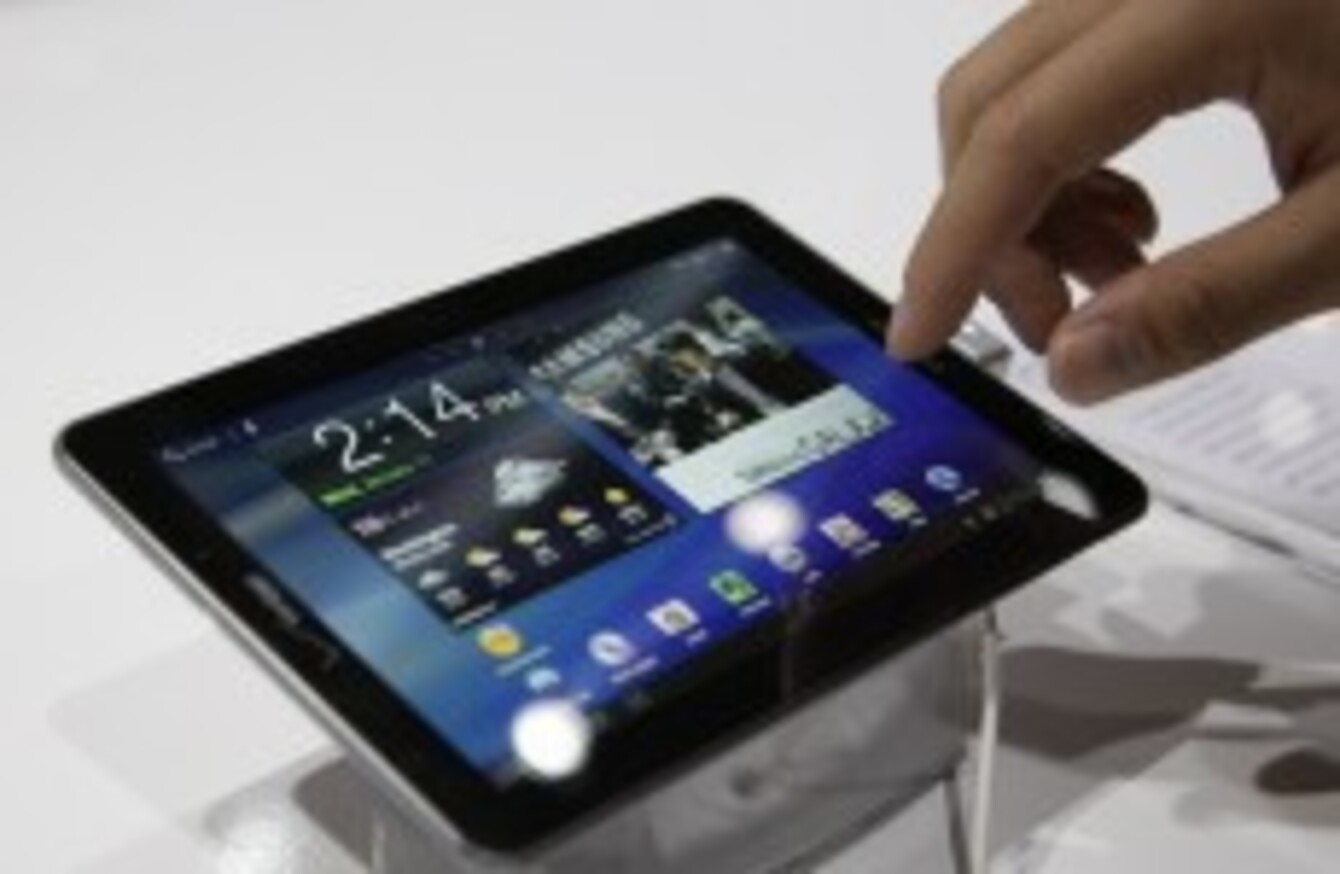 Image: Julie Jacobson/AP/Press Association Images
Image: Julie Jacobson/AP/Press Association Images
A JUDGE HAS ordered Apple to publish a notice on its UK website and in British newspapers retracting claims that Samsung copied the design for the iPad with its Galaxy tablets.
Bloomberg reported the UK  judge said Samsung's Galaxy tablets do not infringe on Apple's registered designs and it should be posted on the company's UK site for six months.
Apple will also have to publish retractions in newspapers and magazines advertising the fact that Samsung have not copied its designs.
Notices must make reference to the court case and be designed to "correct the damaging impression" that Samsung's tablets' design imitated Apple iPads.
Both companies have filed legal arguments against each other in various countries in recent weeks with accusations of patent violations.
Another trial is to begin at the end of this month which could see some of Samsung's phones and tablets permanently banned from the US market if Apple is successful.
A statement from Samsung said: "Should Apple continue to make excessive legal claims based on such generic designs, innovation in the industry could be harmed and consumer choice unduly limited."