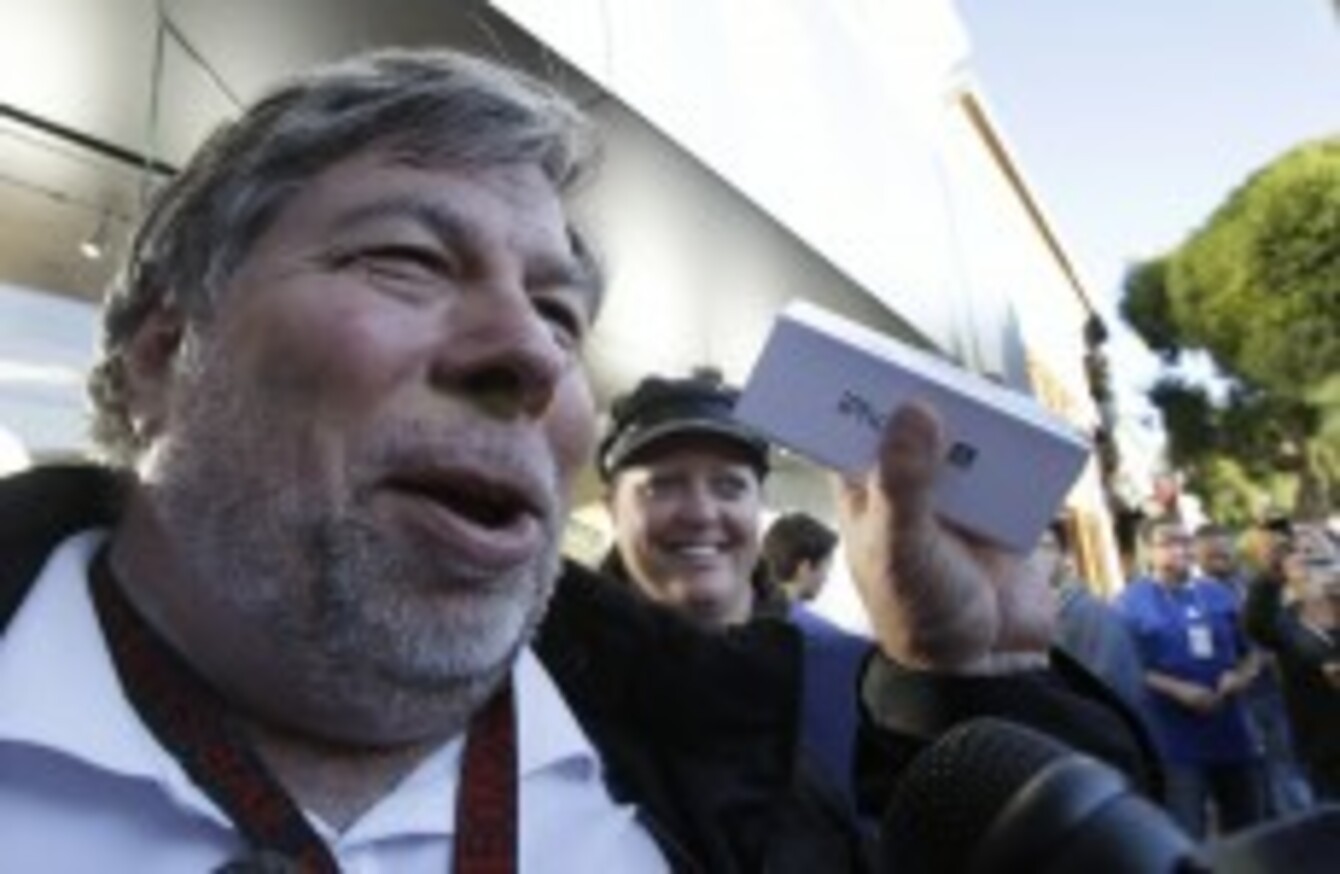 Tech-enthusiast Wozniak waited 20 hours in line to be the first Apple customer at the Los Gatos Apple store to buy the new iPhone
Image: Paul Sakuma/AP/Press Association Images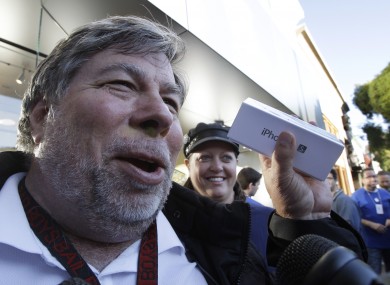 Tech-enthusiast Wozniak waited 20 hours in line to be the first Apple customer at the Los Gatos Apple store to buy the new iPhone
Image: Paul Sakuma/AP/Press Association Images
APPLE CO-FOUNDER Steve Wozniak has accepted a new phone from the tech giant's rival in the smartphone industry, Google.
Wozniak, who co-founded Apple with the recently deceased Steve Jobs, accepted a new Samsung Galaxy Nexus operating Google's new Android Ice Cream Sandwich system when he visited the search giant's campus recently, according to Mobiledia.
Having expressed a desire to get his hands on the newest smartphone on his Twitter account, Wozniak was invited up to the company's California headquarters to pick up the new device.
It's not unusual for him to show enthusiasm for 'rival' products but he was also recently spotted being the first in line for the launch of the iPhone 4s last month.
Wozniak has not been involved with Apple for decades but gave a series of interviews recently following Jobs's death in which he spoke about how the pair first set up the multi-billion dollar technology empire.
The Telegraph reports that the 61-year-old was forced to clarify comments made to a Dutch newspaper in which he reportedly said that the Android operating system was better than Apple's iOS.
He later said he would 'never' say such a thing and that almost every app he used was a better experience on the iPhone.