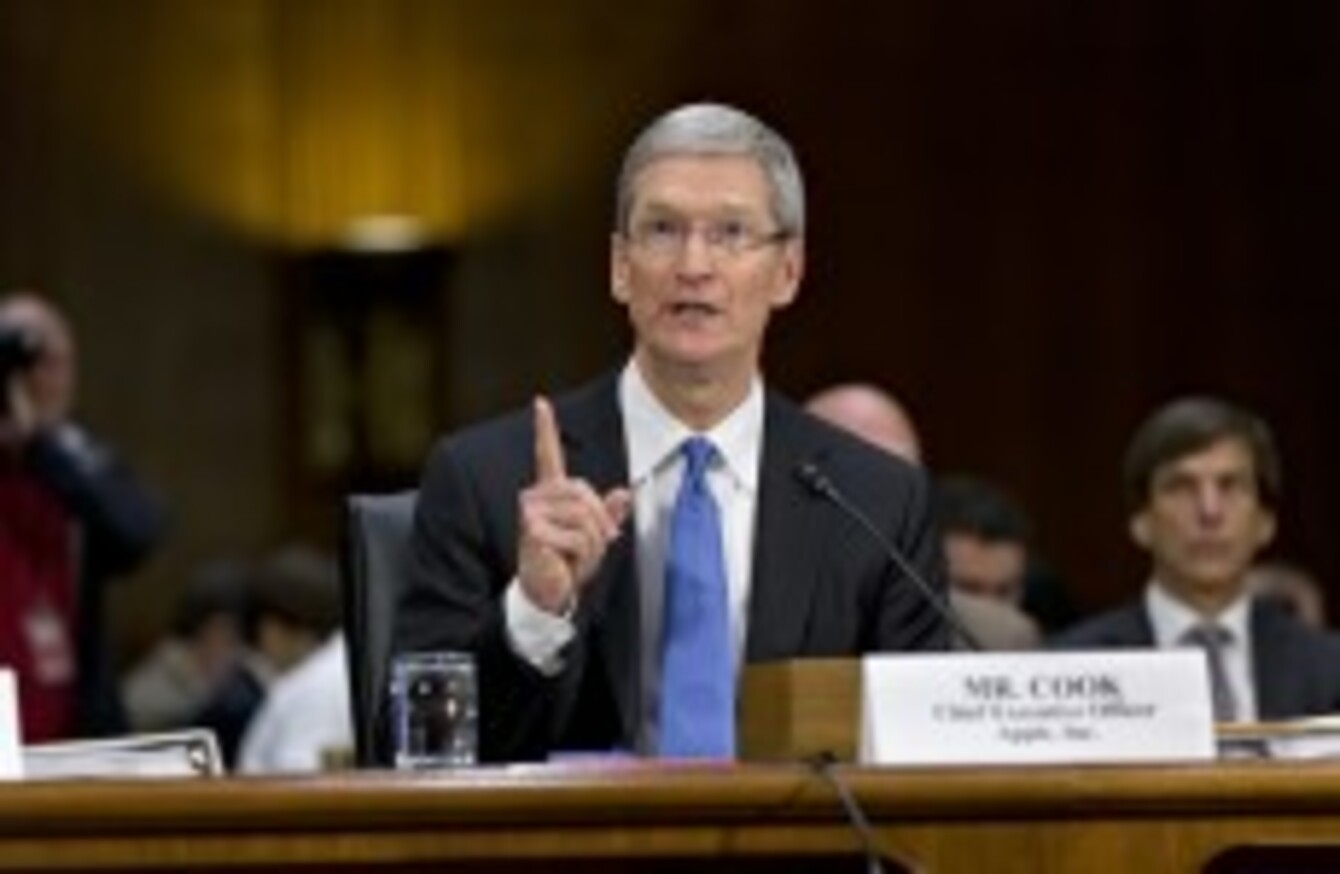 Apple CEO Tim Cook testifying in Washington last week
Image: J. Scott Applewhite/AP/Press Association Images
Apple CEO Tim Cook testifying in Washington last week
Image: J. Scott Applewhite/AP/Press Association Images
APPLE CEO TIM Cook is insisting the company does not have a special deal with the Irish Government to pay just a 2 per cent flat rate of tax.
It comes a week after a US Congress sub-committee hearing highlighted the tech giant's tax affairs as part of a report on where US multinationals pay their taxes.
Speaking at the All Things Digital conference in California last night, Cook said the firm did not use 'tax gimmicks'. Asked by an interviewer to explain 'the Irish thing', he said there was no 'special deal' on the amount of tax the company paid here.
I believe, based on the hearing that simplistically the thing that is being debated is for a company like Apple or any other company that sells things across the world and develops them in the US – (that) some people believe that all the profits all around the world should accrue to the US and be taxed in the US.
He insisted that there was 'nothing nefarious' in the tax arrangement set up between the American arm of company and its Irish entity in the early 1980s, and said the IRS (Internal Revenue Service) had 'no problem' with a system that allowed profits generated overseas to be taxed in other jurisdictions.
The Government here has been compelled to make repeated denials of any special arrangement with Apple in the wake of the Congress hearing. Taoiseach Enda Kenny said last week that Ireland 'does not, let me repeat, does not do special tax deals with companies'.