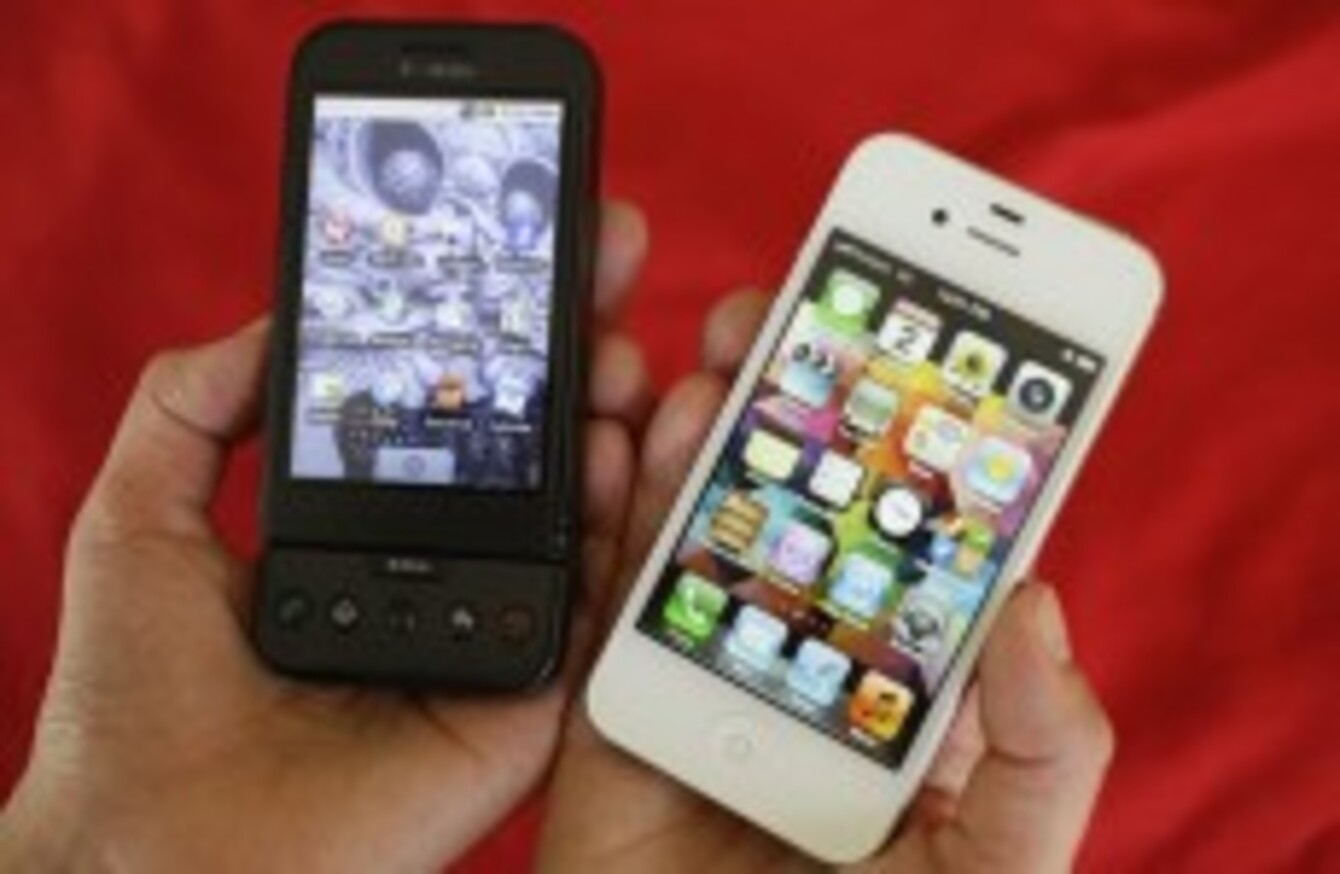 Shown at left is an HTC G1 smartphone offered by T-Mobile and at right is an Apple iPhone 4S smartphone in San Francisco
Image: Eric Risberg/AP/Press Association Images
Shown at left is an HTC G1 smartphone offered by T-Mobile and at right is an Apple iPhone 4S smartphone in San Francisco
Image: Eric Risberg/AP/Press Association Images
MOBILE PHONE MAKER HTC has lost a patent battle with Apple in the United States meaning it will have to change technology on its phones sold in the US by April of next year.
In one of a number of legal battles Apple is fighting, the International Trade Commission (ITC) has found that the Taiwanese firm HTC has infringed one patent held by Apple which had claimed that 10 patents were fringed.
Reuters reports that HTC believes the verdict was a win as the ruling impacted on only one minor issue which centres on the small user interface feature – called data tapping – which allows users to grab embedded information, such as a phone number or an email address, and do something with it.
This will now have to be removed from all its phones before a ban comes into place on 19 April 2012. Analysts agreed that it was a relatively minor disruption with a change easily implemented within the next four months.
The case is one of a number of legal actions Apple has taken, alleging patent infringement, against a number of other tech companies running Google's Android software on their range of smartphones.
While the courts can award damages, the ITC has the power to block imports of products and parts made with contested technology.
BBC News reports that Apple is involved in patent disputes in Europe, Asia and Australia including most notably against Samsung which runs Android OS.
In October Australia secured a ban in Australia on the sale of new Samsung Galaxy tablets which the Californian company said copied its touchscreen technology. Samsung in turn sought to block the sale of the iPhone 4s in France and Italy.
- additional reporting from AP