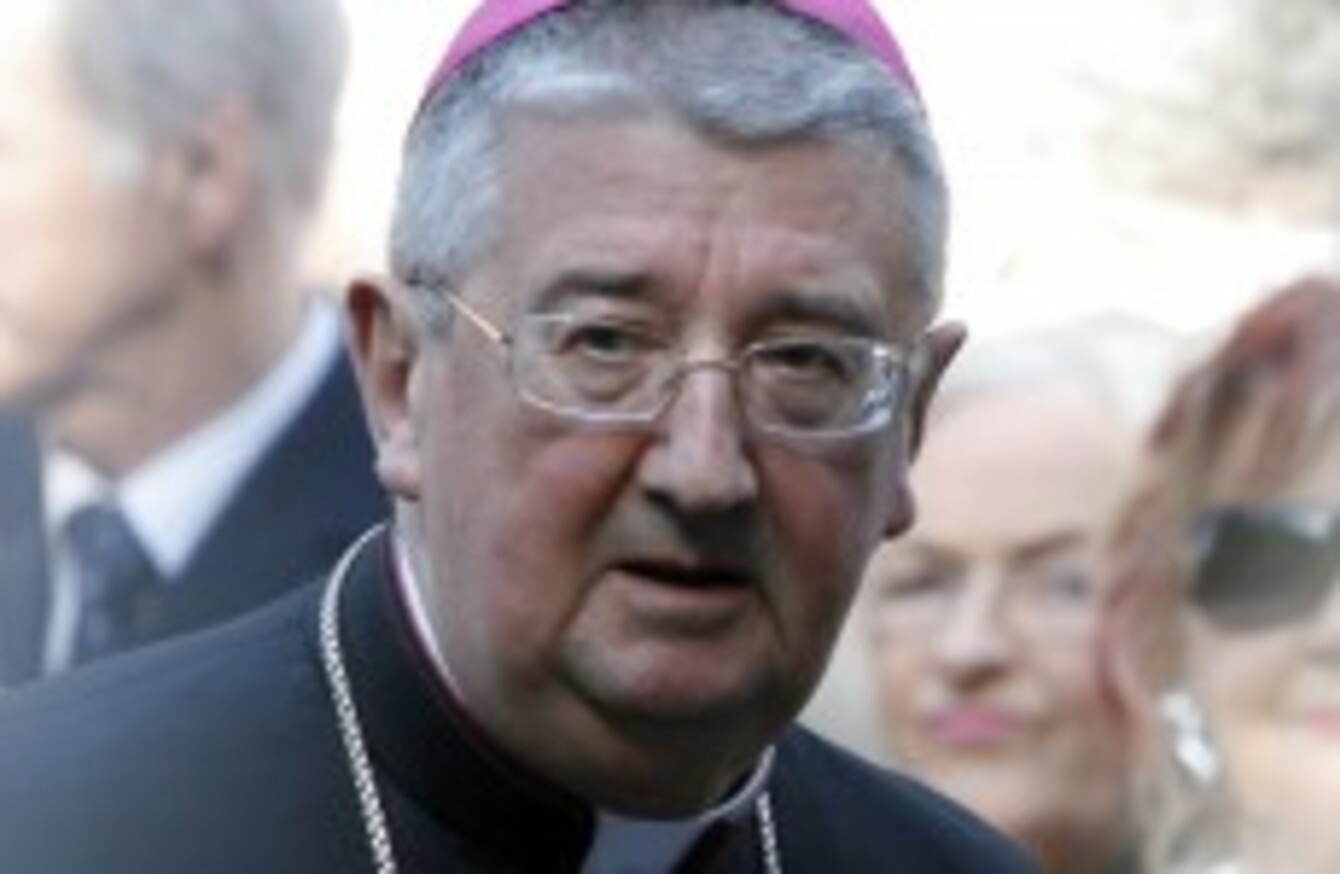 Archbishop Diarmuid Martin (File photo)
Image: Mark Stedman/Photocall Ireland
Archbishop Diarmuid Martin (File photo)
Image: Mark Stedman/Photocall Ireland
ARCHBISHOP DIARMUID MARTIN has welcomed the Vatican's new Papal Nuncio and called on him to work with the Catholic hierarchy in Ireland for a "more humble" church.
Martin's call came in his welcoming of the new Papal Nuncio Archbishop Charles Brown to Ireland at a service in the Pro Cathdral in Dublin earlier today. "We welcome the help of Pope Benedict in leading our wounded Church towards repentance and healing," Martin said.
"We desire to work together to build a different, more humble Church, but also a renewed Church, confident of the contribution of the teaching of Jesus Christ for the Ireland of tomorrow."
His words came amid continued controversy over the controversial closure of Ireland's embassy in the Vatican-  a decision which will not be reviewed, the Department of Foreign Affairs again insisted today.
Speaking to RTÉ, Archbishop Martin said that the mooted reopening the Vatican embassy on the same grounds as the Irish embassy to Italy in the future would only be possible if they are kept separate.
Meanwhile Brown has replaced Giuseppe Leanza who left his posting shortly after the publication of the report into child abuse at the diocese of Cloyne which drew heavy criticism from the government.
In his own address, Brown said that Pope Benedict has been dismayed by the revelations of child sexual abuse committed by members of the clergy and insisted that his holiness would continue to work to ensure it would never happen again.
"He felt deeply the wounds of those who had been harmed and who so often had not been listened to," Brown told the congregation.
"From the beginning, Pope Benedict was resolute and determined to put into place changes which would give the Church the ability to deal more effectively with those who abuse trust, as well as to provide the necessary assistance to those who had been victimized.
"Pope Benedict has been relentless and consistent on this front, and I assure you that he will continue to be."