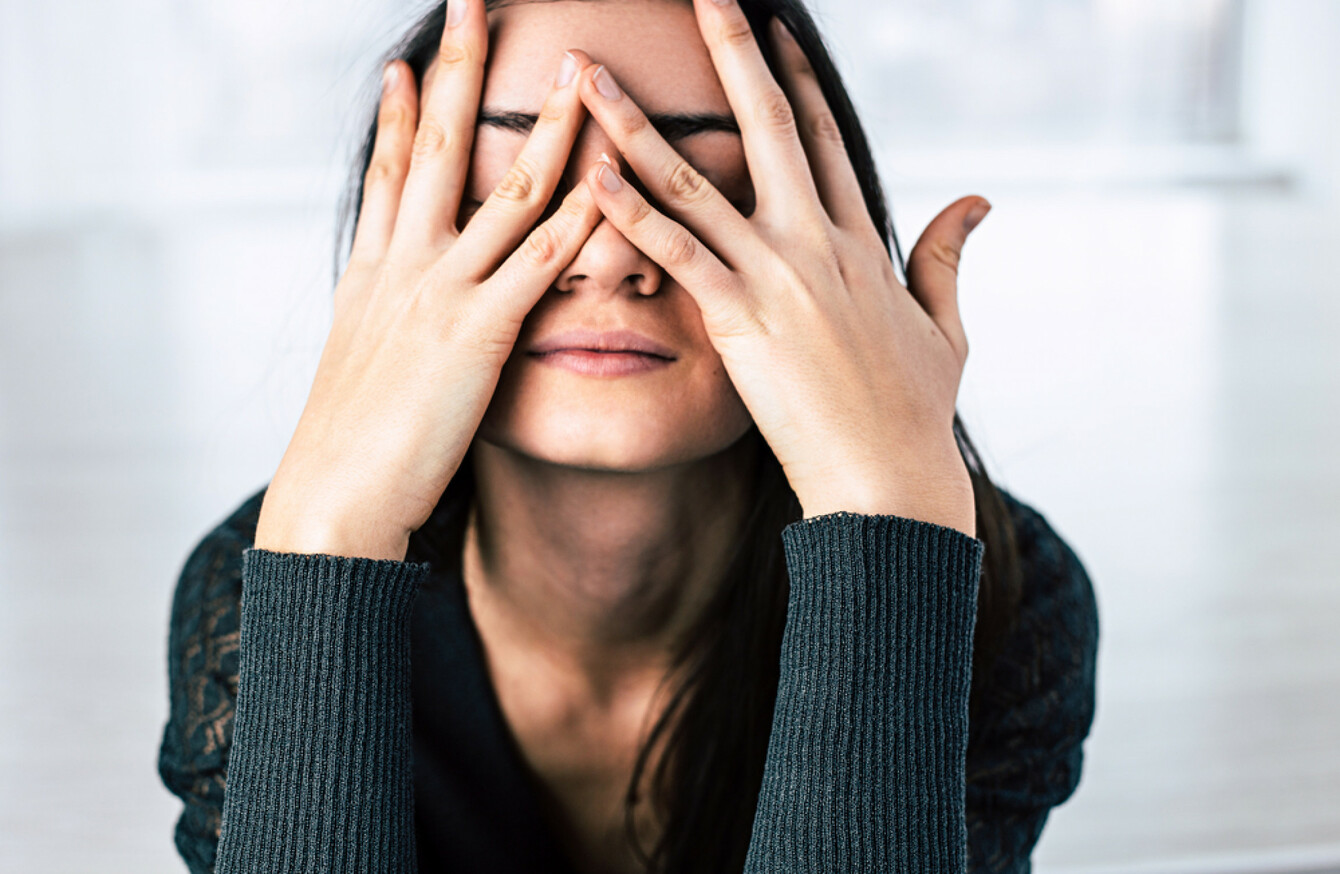 Image: Shutterstock/vmaslova
Image: Shutterstock/vmaslova
HOW'S YOUR HEART rate right now? Anything cause you to sweat this morning? Stress is a growing concern worldwide – within the European Union, overall work-related stress is now believed to affect one third of the workforce. 
And within Ireland, the situation is similar. The Economic Social and Research Institute found that in the last decade, Ireland "has experienced one of the sharpest increases" in job stress, doubling from 8% to 17%.
On the plus side, we report higher-than-average levels of support from co-workers and management than our European counterparts. And outside work, there is, thankfully stress-specific help at hand (find your nearest support here).
A few months ago, we launched The Health Check with Irish Life Health to get a sense of how you felt about your fitness, your diet and your sleep. And this week, we want to hear about what's been stressing you out, and how you deal with it.
So, do you worry about financial woes, does your family stress you out, or is it your job that causes you to sweat? Do you prefer hitting the treadmill to tackle it or unwinding with a meditation app? Tell us about your stress by rating the questions below…
In order to minimise your stress levels, it's important that you understand what's causing your cortisol to climb in the first place. Studies around the world have identified that work, money and family can be massive contributors. So, what keeps you awake at night?
Fortunately, we now know a lot about the simple things that we can do to calm down our brains and bodies. From boosting your endorphins with a workout to taking some time out to meditate, how do you lower your adrenaline at the end of a particularly stressful day?
Over the next few months as part of The Health Check, we'll be capturing a snapshot of our health as a nation with Irish Life Health. We'll be compiling anonymous, real-time ratings and talking to experts about the results and what they mean for our health. We know Irish Life. We are Irish Life Health.