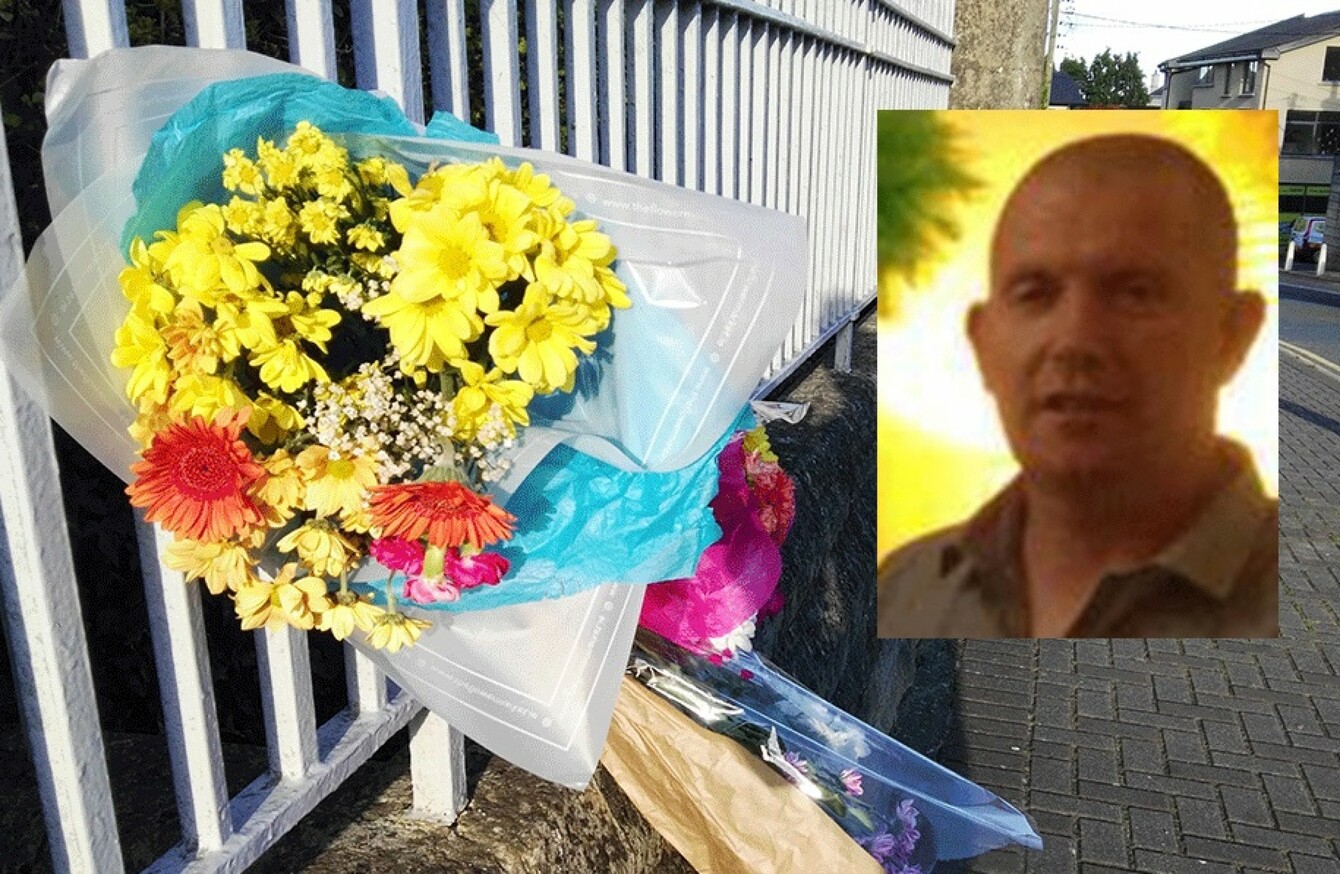 The body of Declan Kelly (insert) was found at this spot in Arklow town.
Image: William O'Toole
The body of Declan Kelly (insert) was found at this spot in Arklow town.
Image: William O'Toole
GARDAI ARE PROBING the circumstances in which a man was killed in what is initially being treated as a suspected hit-and-run in Arklow in the early hours of Monday morning.
Declan Kelly (49) was found dead on the Coolgreaney road in the Co Wicklow town shortly after 2.40am with what are being described by gardai as horrific injuries.
A post-mortem examination on Mr Kelly's remains was carried out yesterday but the results have not yet been released.
Gardai sealed off a second area near where the victim's body yesterday as they try to piece together the tragic circumstances surrounding Mr Kelly's death.
A man in his 40s presented himself at Arklow Garda station shortly after the incident and is helping officers with their enquiries.
A blue Ford Mondeo car was also taken for forensic examination and gardai are working on a number of theories into Mr Kelly's death, including whether a second vehicle was involved or if the victim's body was moved.
Gardai are continuing to trawl through CCTV in the area to try to piece together Mr Kelly's last movements.
Yesterday, gardai attached to the divisional search unit found significant items at an area about 2km from where Mr Kelly's body was found.
Mr Kelly came from a well-respected local family and was well-known in the farming community.
He worked as a concrete groover and was also a member of the Irish Cattle Foot Trimmers Association.
Mr Kelly also cared for his father following the death of his mother a few years ago.
Local Fianna Fail councillor Pat Fitzgerald said locals are in shock following the incident. He said: "Declan was a member of a very well-liked family, very well-known in farming circles too."
It is understood that further examinations of Mr Kelly's body are expected to be carried out today.
Gardai are appealing for witnesses or anyone with information to contact them at Arklow Garda station on 0402 26320.