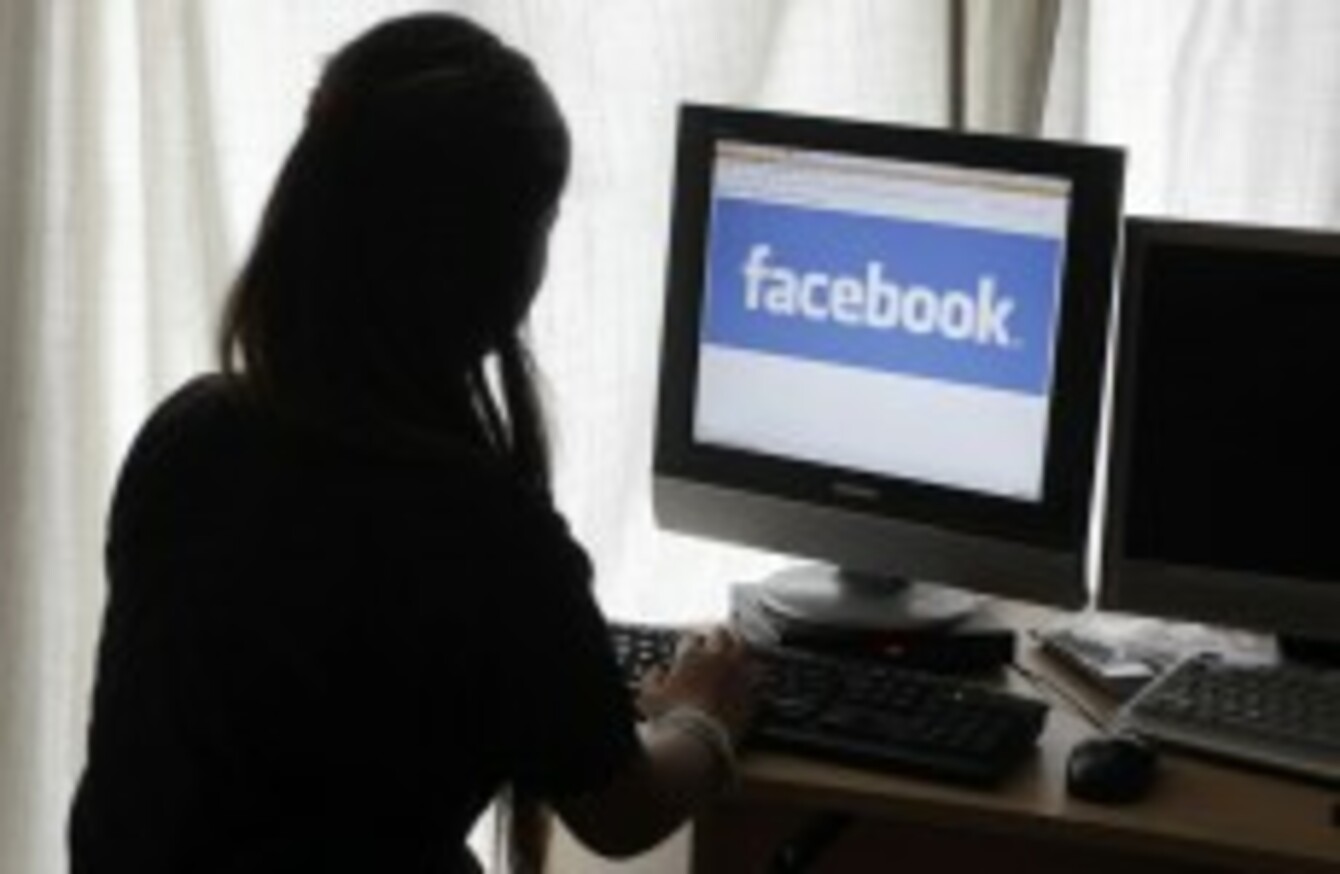 Image: AP Photo/Paul Sakuma
Image: AP Photo/Paul Sakuma
ANYONE WHO HAS spent more than a few minute on the internet will have come across the abusive and offensive comments that can reside on social networks and in comments sections.
The comments are nothing new – they've existed since the dawn of the web in the 1990s. But what's changed is how quickly and how widely these messages can spread through social media.
In the past year, Britain has started to crack down hard, using existing laws to prosecute comments made on Facebook and Twitter which break the law.
In March, a 21-year-old student who posted racist tweets about footballer Fabrice Muamba as he lay collapsed on a football pitch was jailed for 56 days for a racially aggravated public disorder offence. Last August, two men who set up an event on Facebook encouraging people to riot in their home towns were both sentenced to four years in prison for trying to incite disorder - despite the fact that no-one actually showed up to the event.
In one of the most infamous cases, a man who posted a tweet threatening to blow up an airport in England, which he said was light-hearted and a joke, was found guilty by magistrates of sending a menacing electronic communication.
The British government is planning to go further: this week it proposed new laws which would require internet service providers to unmask 'trolls' who post defamatory comments online.  The issue is gaining increased attention in the UK after several high profile cases of online harrassment, including the jailing Frank Zimmerman, the 60-year-old who sent threatening and offensive emails to a Conservative MP.
But despite similar issues arising in Ireland, the situation is very different here.
What you can't say on the internet
(Image: cali4beach via Flickr/Creative Commons)
Technically anything that is said on the internet is subject to the same laws as if it's published in any other format; in other words, the most likely charges that could be brought against a tweet or a status update are defamation – publication of a statement about someone which injures their reputation in the eyes of reasonable members of society – or incitement.
In practice this means that calling someone the worst curse word you can think of is a crap thing to do on Twitter but is unlikely to break the law – but making an untrue allegation about them could, as could encouraging or threatening someone else to commit a crime.
"It's worth bearing in mind that crude abuse is not defamation, and thus a lot of what goes on online will not ground a defamation action," explains Fergal Crehan, a Dublin-based barrister.
However crude abuse can possibly, if extreme enough, be prosecuted under the Prohibition of Incitement to Hatred Act, 1989. Unlike similar laws in other countries, this Act does not specify that the hate must be racial in nature. It simply makes it an offence to engage in actions 'likely to stir up hatred'.
The use of fake names on social networking sites can also act as a barrier to cases being brought before the court. In order to take a case against a person who has said something on the internet, you have to first find and identify the perpetrator – which, as Fergal Crehan explains, is not always easy online.
"You can get a court order against Twitter or Facebook  or whichever website is involved to hand over the IP and email details of individual accounts, but that requires an expensive trip to court which can end up doing you more harm than good," explains Crehan.
The Irish government is not currently looking at bringing in any UK-style laws in the near future which would specifically target people who post abuse on the internet.
"The Department of Justice is aware of the UK intentions but has no specific comment to offer until adequate consideration has been given to the relevant proposals," a spokesperson for Department told TheJournal.ie, adding that harrasment is also considered a criminal offence.
#Open journalism No news is bad news Support The Journal

Your contributions will help us continue to deliver the stories that are important to you

Support us now
Are many people prosecuted in Ireland for what they say on social networks?
The number of people arrested in Ireland for something they said on a social network is  miniscule;  a spokesperson for the Gardaí said that complaints have been made but the number of actual arrests made is very low.
Last year a Kerryman who created a Facebook page page entitled 'Promote The Use of Knacker Babies as Bait' was brought to court in a landmark case, charged with an offence under the Incitement to Hatred Act . The case was dismissed by the judge who said there was 'reasonable doubt' whether the 27-year-old had intended to incite hatred towards members of the Traveller community.
Three years earlier, a man was initially prosecuted in Dundalk District Court for posting obscene messages on a teenage girl's Bebo page. However the trial was declared a mistrial due to a technicality over the charges that were brought against the man.
Cases have also been brought against bloggers and websites hosted in Ireland.
"Someone has to make a complaint in order for the matter to be investigated," explained the Garda spokesperson. The Gardaí have a dedicated Computer Crime Section which mostly deals with fraud but also tackles issues of online abuse and offensive material.
Despite the huge number of people on Facebook and Twitter, there is little government impetus to introduce any specific legislation to deal specifically with online abuse. If the British laws to unmask trolls pass however, that may easily change.