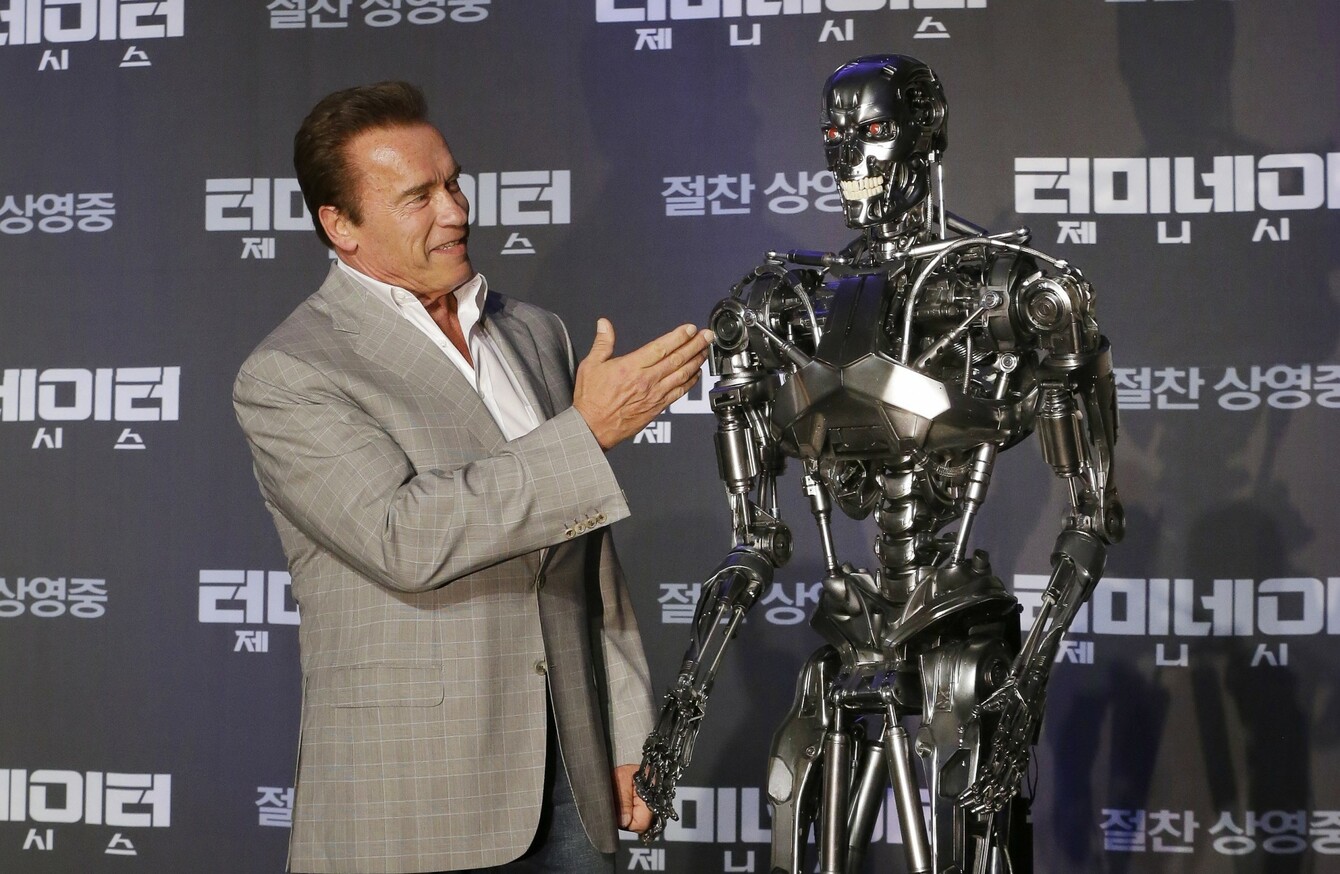 Image: AP/Press Association Images
Image: AP/Press Association Images
THE IDEA OF machinery and computers being able to think for themselves and replace people is normally reserved for science fiction.
No longer such a remote prospect, the idea of artificial intelligence replacing humans in the workplace is a theme set to explored in a new exhibition in Science Gallery Dublin this year.
Running from February to May 2017, 'Humans Need Not Apply' is set to look at the "supposedly seismic changes that artificial intelligence is foisting on society" and asks if we're heading towards a situation where technology could surpass us in the labour market.
Director at the Science Gallery, Lynn Scarff, told TheJournal.ie that the exhibition will look at the "movement of artificial intelligence and cognitive computing into the professional workforce, what that means whether you're a lawyer, a surgeon or a taxi driver".
In what Scarff described as typical Science Gallery fashion, the exhibition will look at a topic relevant to our times at the moment and feature art and design speculations on what a post-work world will look like.
It will showcase AI's current capabilities and creativity, before asking how economists, sociologists and educators are preparing us for a world where intelligent machines can surpass us in every skill.
As far back as the 1930′s, economist John Maynard Keynes warned of the impact that automation would have on the world of work.
In his essay 'Economic Possibilities for our Grandchildren', he coined the phrase technological unemployment. This, he said, "means unemployment due to our discovery of means of economising the use of labour outrunning the pace at which we can find new uses for labour".
Basically, it means that technology moves so fast to replace traditional modes of working that we cannot find new ways to employ people at the same rate. Going into 2017, to what degree we deal with ever-improving technology remains an object of fascination.
Barry O'Sullivan, deputy president of the European Association for Artificial Intelligence, said that 'Humans Need Not Apply' will "explore the consequences of automation on the human condition, and for human life".
He explained: "There are a number of challenging things about the ethics of the application of AI – what we want AI to do for us as human beings, and as a community. I think these are questions that are really important for us to start asking."
For O'Sullivan, there's reasons to be positive about the role that artificial intelligence will play in our lives going forward.
He added: "I think we should be optimistic about the role of artificial intelligence in how it can play an assistive and supportive role in our everyday lives."
Source: Science Gallery Dublin/YouTube
What do you think? Will artificial intelligence replace humans in the workplace sooner or later?

Poll Results:
No interest/No opinion (78)