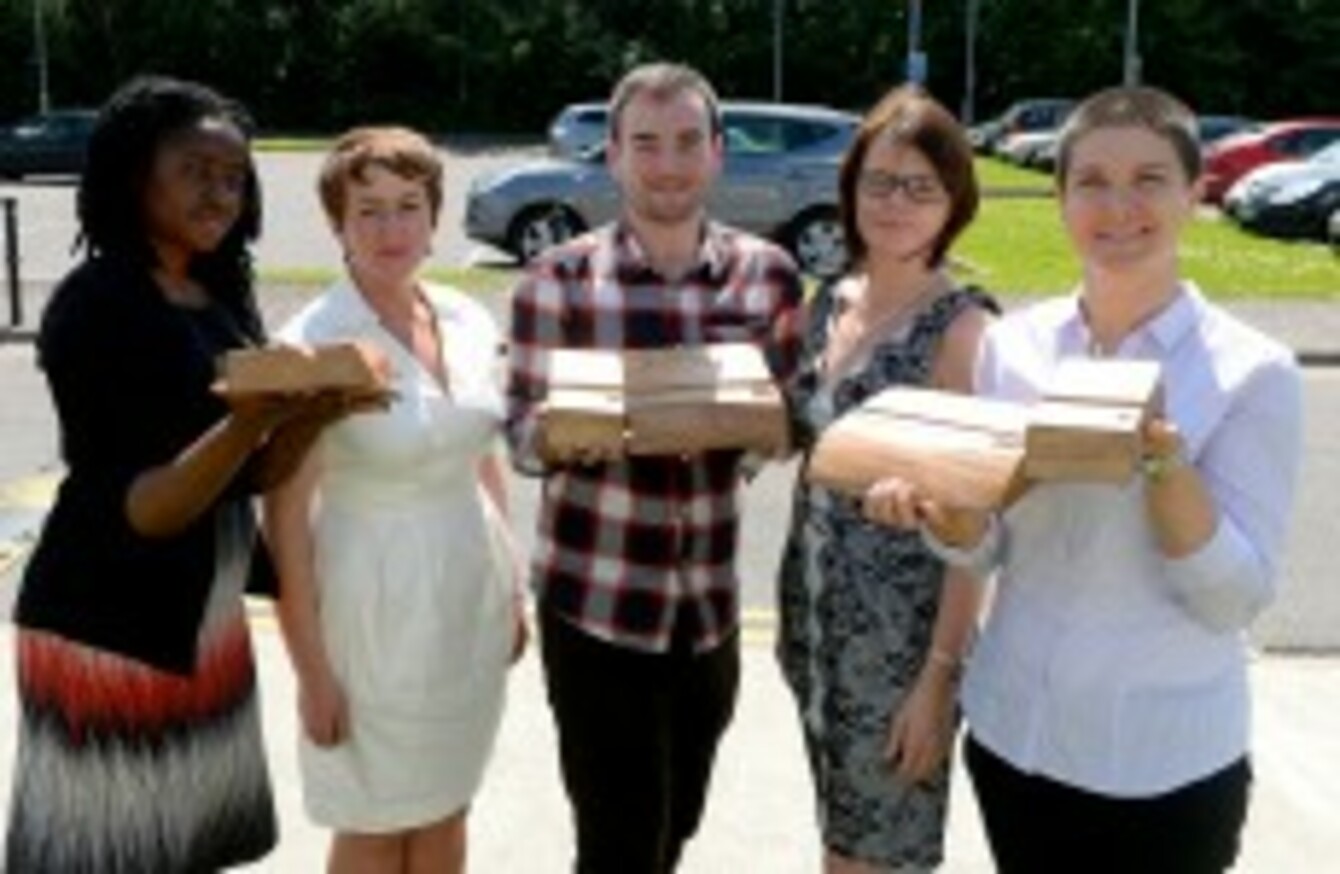 From left: Esereosa Dilenu Ama Otiwa Omoarukhe (Food Enterprise Award); Breda O'Dwyer of IT Tralee; Ricardo Malheiro (Research & Business Collaboration Award); Dr Helena McMahon, TRADEIT Coordinator; Silvia Bellato (Research Centre Manager Award)
From left: Esereosa Dilenu Ama Otiwa Omoarukhe (Food Enterprise Award); Breda O'Dwyer of IT Tralee; Ricardo Malheiro (Research & Business Collaboration Award); Dr Helena McMahon, TRADEIT Coordinator; Silvia Bellato (Research Centre Manager Award)
IT Tralee has hosted the inaugural TRADEIT Entrepreneurial Summer Academy supporting food research and development among European SMEs and food researchers.
Funded by the European Commission, the TRADEIT project involves 19 European partners providing a support network to traditional and artisan food SMEs and food researchers.
The TRADEIT coordinator in Ireland, the Institute of Technology Tralee, provides ongoing support to Irish SMEs producing traditional and artisan foods to develop their products and research for the market. The project focuses on the dairy, meat and bakery sectors.
Project co-ordinator Dr Helena McMahon told TheJournal that these small and micro companies face very particular challenges in their operations, particularly meeting changes in industry standards and identifying their market.
Consumer demands are a crucial factor in Ireland's artisan and traditional food sector, and consumers are paying increasing attention to when and where ingredients are sourced.
"Consumers are very aware of the food chain and have increased confidence and value in foods that are produced locally," McMahon said.
With increasing access to and availability of traditional and artisan food products through well-managed farmers markets, speciality stores and at the retail multiples, consumers are increasingly choosing to support local and regional food producers. This is driven both by food choice and social-impact drivers, with an understanding of the benefits that purchasing locally can bring and create.
Through networking and training activities, McMahon says, TradeIT in Ireland works to upgrade the process and skills that food producers use, and the training programmes provided are specifically designed in response to the needs identified by the companies themselves. The areas covered range from food product labelling and packaging to cost models and the use of smart technology in manufacturing.
"The TRADEIT project is focused upon  providing companies with the skill set that they need to capitalise on their innovative thinking" McMahon explained.
"Traditional and artisan food producers tend to be on the small- to micro-scale and typically are under-resourced to meet increasing market demands in the areas such as traceability, sustainability, convenience, food safety and supply chain management. Furthermore, it is essential that these enterprises engage in innovation led activities if they are to be competitive and grow."
The three-day summer academy, held in Tralee last week, provided industry-focused training and advice to 26 participants from across Europe. The aim of the event was to provide industry insights and emphasised the value of networking for developing projects or products, whether alone or as a collaboration. Areas of research which featured at the academy included a focus on alternative ingredients for familiar products, for people with allergies or specific dietary concerns.
Though based at the IT in Tralee, the Irish TRADEIT coordinators are planning to host training events in Dublin, Galway and Cork over the next 12 months. Companies can register with TRADEIT online.