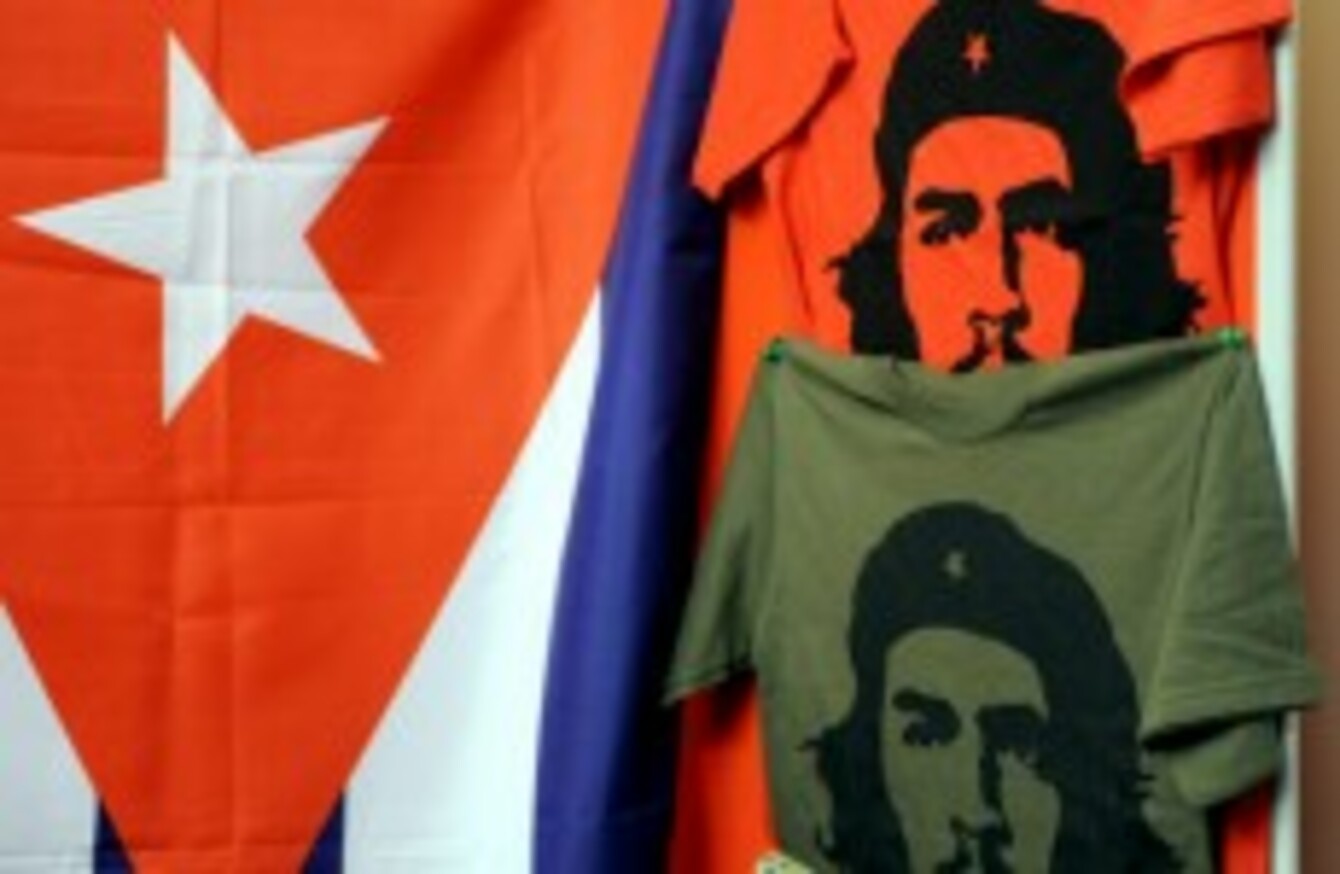 Image: Anthony Devlin/PA Archive/Press Association Images
Image: Anthony Devlin/PA Archive/Press Association Images
IRISH ARTIST JIM Fitzpatrick has a launched a legal campaign to secure the rights on his iconic image of Che Guevara.
Fitzpatrick has never earned a cent for his work depicting the controversial Argentine Marxist revolutionary, which has now become a familiar sight in popular culture used for an array of political causes – as well as being plastered on t-shirts and coffee cups across the world.
The artist's image is based on a photograph taken by Cuban photographer Alberto Korda in March 1960. Korda never received any royalties for the photograph, which the Maryland Institute of Art called "the most famous photograph in the world and a symbol of the 20th century", according to the BBC.
Fitzpatrick's portrait has been named as number six in the world's top ten iconic images, behind Christ and the Mona Lisa, by renowned art expert Dr Martin Kemp, reports the Irish Examiner.
On his website, the artist says: "The various posters of Che I produced were based on a photograph by a then unknown Cuban photographer plus the fact that I had met him, idolised him, and of course wanted to make sure he was never forgotten. I made all the Guevara images copyright free. That's how it spread everywhere so quickly."
Fitzpatrick now wishes to secure the rights so he can hand them over to Guevara's family and the people of Cuba: "If some good can come of that through future money raised for hospitals and the likes, then I will be very happy indeed," said Fitzpatrick.