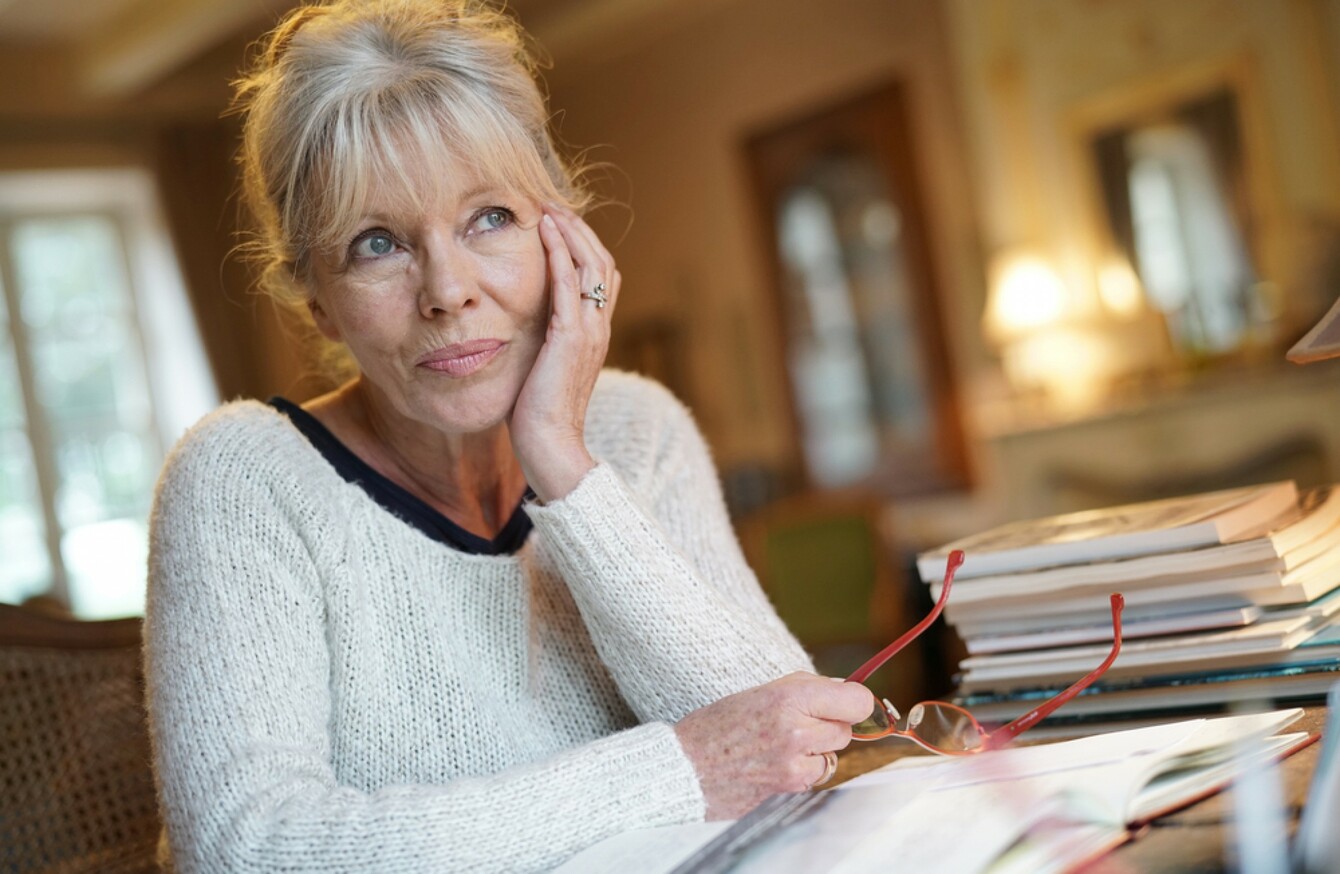 Image: Shutterstock/goodluz
Image: Shutterstock/goodluz
EARLIER THIS WEEK, it was announced that writers and artists in Ireland will find it easier to access social welfare payments, under a newly-launched pilot scheme.
But as we found when we spoke to a range of creatives, not everyone is happy about it – especially the fact the pilot scheme currently only applies to writers and visual artists.
The scheme will allow self-employed professional artists to apply for Jobseekers Allowance. Under it, the 'activation' process – which is the department's engagement with jobseekers to support them back into employment – will not kick in for 12 months.
If you're aged under 62 and you don't engage in the activation process, you could have your payment reduced or even be disqualified for up to nine months from the payment.
Launching the pilot, the then-Social Protection Minister (now Taoiseach) Leo Varadkar, said:
"There is a long-standing tax exemption for artists but that is no help to young artists or struggling artists who are trying to get started in life. What this programme does, for the first time, it says to artists who are starting off, who are trying to make money from their art, that they can still claim social welfare and they won't be subject to the same controls for activation procedures."
The pilot scheme only applies to writers and visual artists, so TheJournal.ie asked a spokesperson for then-Arts Minister Heather Humphrey if it would be rolled out to any other forms of artists.
They said:
After the 12 month pilot, consideration will be given to extending it to other artistic disciplines. Minister Humphreys would certainly hope to extend the initiative if the pilot proves successful.
What do the artists think?
Theatre and opera director Tom Creed is acting chair of National Campaign of the Arts, but speaking in a personal capacity he said that the move was "long-awaited" and real progress "in terms of creating this really important safety net for visual artists and writers".
However, the fact that it doesn't apply to non-writers in the theatre world – where people most often find themselves working project-to-project – was disappointing, he said.
"It's disappointing that performing artists are left out as they often are in such government initiatives like the artists tax exemption, or the opportunity to be a member of Aosdana," he told TheJournal.ie.
He said that he looks forward to the government "acting quickly to open it up to other artists in other disciplines".
"I am working with over 30 people on a production in Cork," explained Creed, "and with the exception of the playwright no one else on the team would be eligible for this when the project finishes. It's a very small step along the way to creating an economy and a society in which artists are able to contribute and are valued."
Why does he think the scheme was only rolled out to writers and visual artists first? He believes it is for legacy reasons.
"I think it goes back to when the tax exemption and Aosdana were created and Charlie Haughey was Taoiseach and Anthony Cronin [was his arts advisor]. They together had the specific idea of what an artist was and what a creative artist was," said Creed. "Other types of artists like actors and designers were relegated to the sub category of 'interpretive artists'."
"None of these schemes are open to people who are in a way some of the most precarious positions as artists," said Creed of not just the new social welfare scheme but Aosdana and the tax exemption.
"Because they are relying on other people to create other opportunities to work also. And actors or designers or directors are waiting for people to approach them to invite them to make projects, to raise funding."
In the theatre and in opera which are the two areas I work most regularly, people are employed for a fixed period of time and are often waiting in between projects and there are so many examples of artists, actors, musicians designers dancers going and applying for social welfare and it being suggested to them they should go and take whatever work is available.
Creed said that within these professions "people have trained, developed their skills and craft over many years and that up to now it seems that all this training counts for nothing in terms of social welfare policy".
He also pointed out: "Ireland is on the bottom of the european arts funding ladder. [It gives] the lowest percentage of GDP in Europe to the arts and the National Campaign for the Arts over last couple of years have been calling on government to increase this."
He said that incoming Taoiseach Leo Varadkar claimed he will double arts funding over seven years. "I hope he will stick to this commitment," said Creed.
"What is a relatively small investment by international standards has a potential to make a huge impact in terms of creating employment for people who work in the arts and also in terms of Ireland's image abroad and in terms of how our young people are encouraged to be creative thinkers – all of which tie in with the mission statement of Creative Ireland," he concluded.
Another musician – who has a part-time PAYE job and works in music and the theatre, said that the biggest barrier to them as an artist has been childcare.
Last year they turned down several jobs, including one with a major theatre company, "because by the time you did the sums, I would have lost money on the job".
"Now that I have a child and have to tot up childcare costs, for the first time I totted up how much I would have earned per hour," they said. "It was approximately €10 per hour. Creche in the city for us is €6 an hour. The thing about art work and about theatre work in particular is that it's ex-creche hours. It's evenings, and coming up to opening it's 14-hour days. So then you're looking at €10 an hour."
"The issue is that if you say yes to a job, and are then signing off social welfare for (say) the 10 weeks of the job, and then you're paying for childcare also, you end up earning less than you would have if you had just stayed on the dole."
#Open journalism No news is bad news Support The Journal

Your contributions will help us continue to deliver the stories that are important to you

Support us now
An Irish musician based in Germany said that the pilot scheme highlighted the differences between how the two countries deal with artists and creatives.
"I am surprised that social welfare isn't already potentially available to all artists and musicians in Ireland – that seems very unfair," they said.
"Many artists and musicians depend on family support, directly or indirectly and this restricts who can make art or music to those with access to that family support. Many artist and musicians have care responsibilities which makes it more difficult to simply take on a second job. This excludes whole sections of society from being able to consider or indeed sustain a career in the arts and leads to less diverse scenes and unrepresentative art."
They said they believe that this scheme should be immediately extended to include musicians, adding that the activation process should include case workers trained in the unique careers of artists, writers and musicians.
"Promoting long and sustained careers in music and the arts will stop talent and education being wasted and musicians and artists being forced to emigrate or find work in other fields," they said.
They explained how it works in Germany. "If you are a permanent resident who has worked here and you earn below a certain amount, you are entitled to social welfare, regardless of profession," they said. "Being a musician is a profession like any other. If you have consistently trained, worked and earned in your field you are entitled to be supported through accessing social welfare and gaining or continuing to gain employment in your field."
"In addition to this, paid parental leave, also for self-employed artists, lasts 14 months and childcare is heavily state subsidised from one year of age and fully funded from three years of age, which makes it easier for artists and musicians who are also parents to continue working."
The Irish Writers' Centre welcomed the news. Valerie Bistany, Director of the Irish Writers Centre said in a statement that they are "glad that professional writers' membership will now be accepted as valid proof of professional status".
Like other self-employed professionals, Irish writers tend to earn their income from a variety of sources, and similarly, during lean periods in their careers, they may need to seek state support.
The pilot scheme is important in acknowledging the status of writers on an equal basis to any other self-employed professional, and recognises their economic contribution as well as their cultural impact in Ireland. Ministers Humphreys and Varadkar are to be applauded in taking swift and decisive action in implementing an important commitment made to artists under the Creative Ireland programme.
Writer and poet Colm Keegan told us that his first response was that the initiative is "nothing more than a sop".
"A lot of bureaucracy for support that doesn't last very long. Back to work scheme seems like a better option," he said. "But even that means you have some shangri-la business model for yourself down the road where your income is going to be stable enough to get off the dole."
He pointed out that he supports his writing life through teaching and believes this means he wouldn't qualify for the scheme.
"It's probably good for someone starting off who has inconsistent income, because now they can say 'I'm a writer' and get support while looking for work," said Keegan. "But this country is in bits, has been for years, the housing crisis being one glaring example. In that context this 'help' for people finding it hard to get by doesn't look like much. It looks like fiddling with a few nuts and bolts when you need to look at the whole machine."