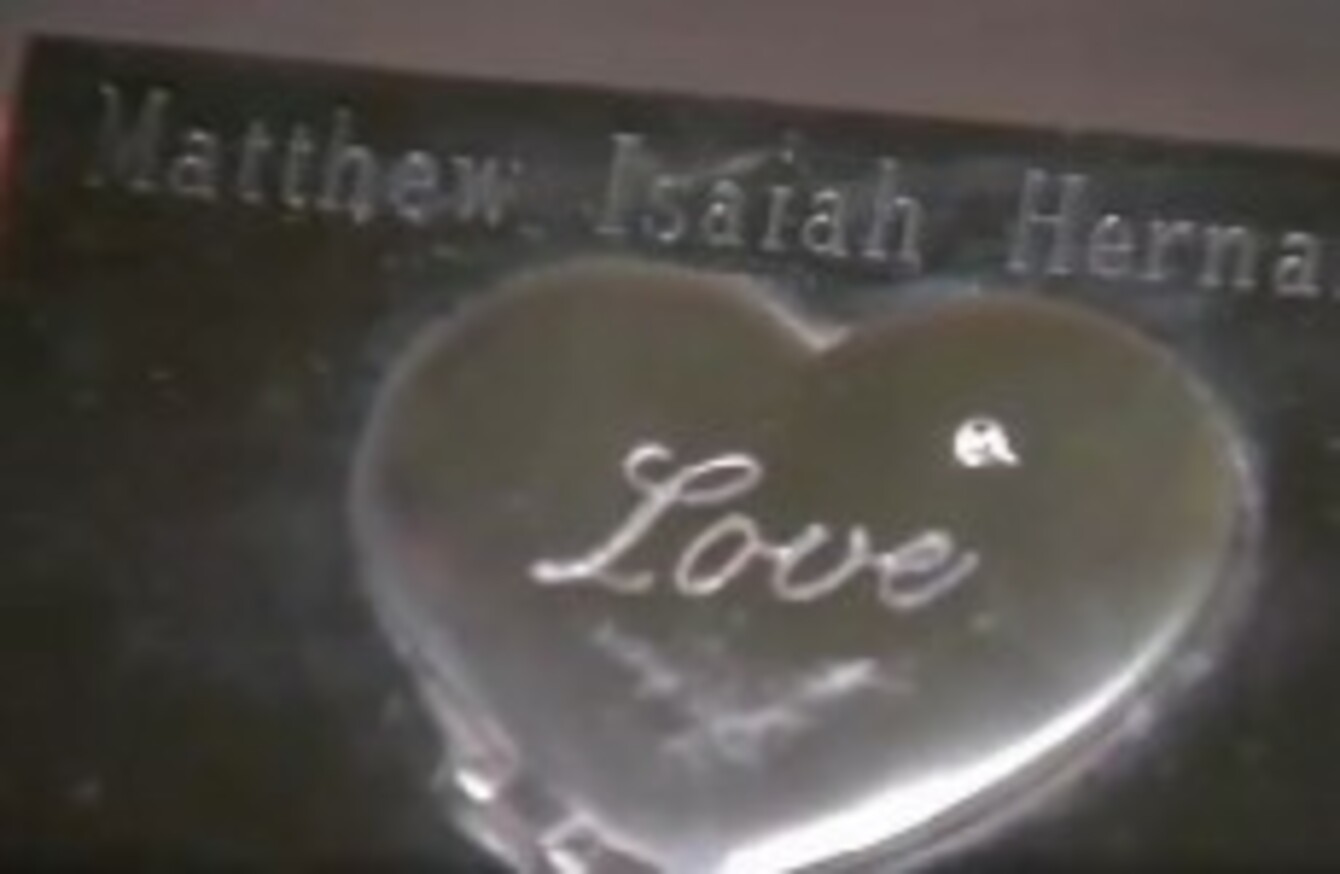 Image: http://www.fox10phoenix.com/story/28118264/2015/02/16/valley-mom-makes-plea-for-the-burglar-who-stole-her-babys-ashes
Image: http://www.fox10phoenix.com/story/28118264/2015/02/16/valley-mom-makes-plea-for-the-burglar-who-stole-her-babys-ashes
A US MOTHER is asking thieves to return her baby's ashes stolen during a burglary.
Fox affiliate KSAZ-TV reports that the Phoenix apartment of Alyssa Ruiz was ransacked Saturday as burglars stole a laptop, a television and other items.
Ruiz says she also found the silver keepsake box containing her baby's ashes open and upside down.
The ashes of Matthew Isaiah Hernandez, which were in a sealed bag, were gone.
"I figured maybe they had just dropped it when the were grabbing the stuff of the top of the dresser," she told KSAZ-TV.
"I mean I don't know what they were thinking, to be honest I don't know if they saw what was written on the box or they even had an idea of what they were taking."
Ruiz says she cremated her child after his death because she had no money for a burial. She's hoping the thieves return the bag and she promises to ask no questions.
"I couldn't afford to bury him and figure out the money because at least he'd still be there not god knows where he's at, where his ashes are now.
No arrests have been made. Phoenix Sgt. Vince Lewis says a report of the burglary was taken and the investigation is ongoing
Next month marks the eighth anniversary of her son's death.
- Additional reporting by Rónán Duffy