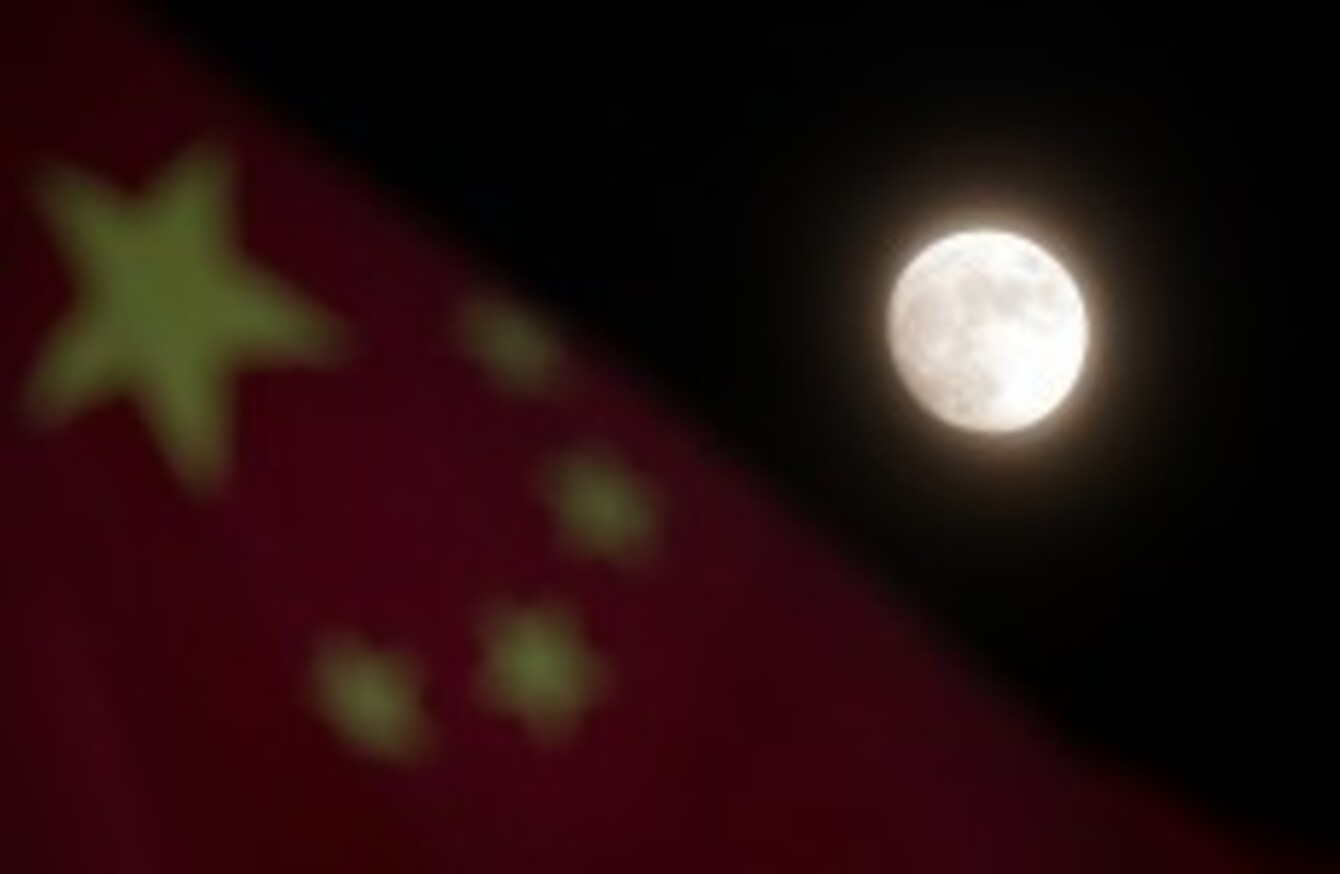 Image: AP Photo/Ng Han Guan
Image: AP Photo/Ng Han Guan
CHINA TOOK A step forwards in its ambitious space programme this month when it landed its first lunar rover on the moon.
Only the third country to carry out a moon rover mission – after the USA and the former Soviet Union – it comes just a decade after China first sent an astronaut into space.
The country has also professed plans to have a permanent space station in situ by 2020.
China is not the only Asian country with such final frontier ambitions. These key steps in space exploration by the continent all came this year:
January 30: South Korea joins the space club, placing its first satellite in orbit aboard a 140-tonne rocket, the Korea Space Launch Vehicle, KSLV-1. North Korea launched its own satellite on December 12 2012.
June 26: China's Shenzhou-10 spaceship, with three crew, returns to Earth after a 15-day trip. The craft docked with China's orbiting space module, Tiangong-1, in tests designed to pave the way to a 60-tonne permanent space station by 2020. China also announces plans to launch a space lab, Tiangong-2, around 2015.
August 3: Japan launches H-2B rocket carrying a small humanoid robot (below) as a companion for crew of the International Space Station.
Image: AP Photo/Shizuo Kambayashi
September 14: Japan launches a new three-stage solid-fuelled rocket, Epsilon, designed for small payloads. Deploys SPRINT-A, an orbital telescope designed for observing Venus, Mars, Jupiter and other planets of our Solar System.
October 23: Japan Aerospace Exploration Agency (JAXA) says it has tested a gun designed to find out more about the structure of asteroid. The gun, launched from probe Hayabusa-2 in 2018, will fire a metal slug into a space rock called 1999 JU3.
November 5: India launches its first mission to Mars, a low-cost unmanned probe called Mars Orbiter, or Mangalyaan. The gold-coloured probe, the size of a small car, will aim to detect methane, a possible signature of life, in the Red Planet's atmosphere.
December 2: China launches its first moon rover, Yutu, aboard a Long March-3B rocket.
One small step: China lands spacecraft on the moon>