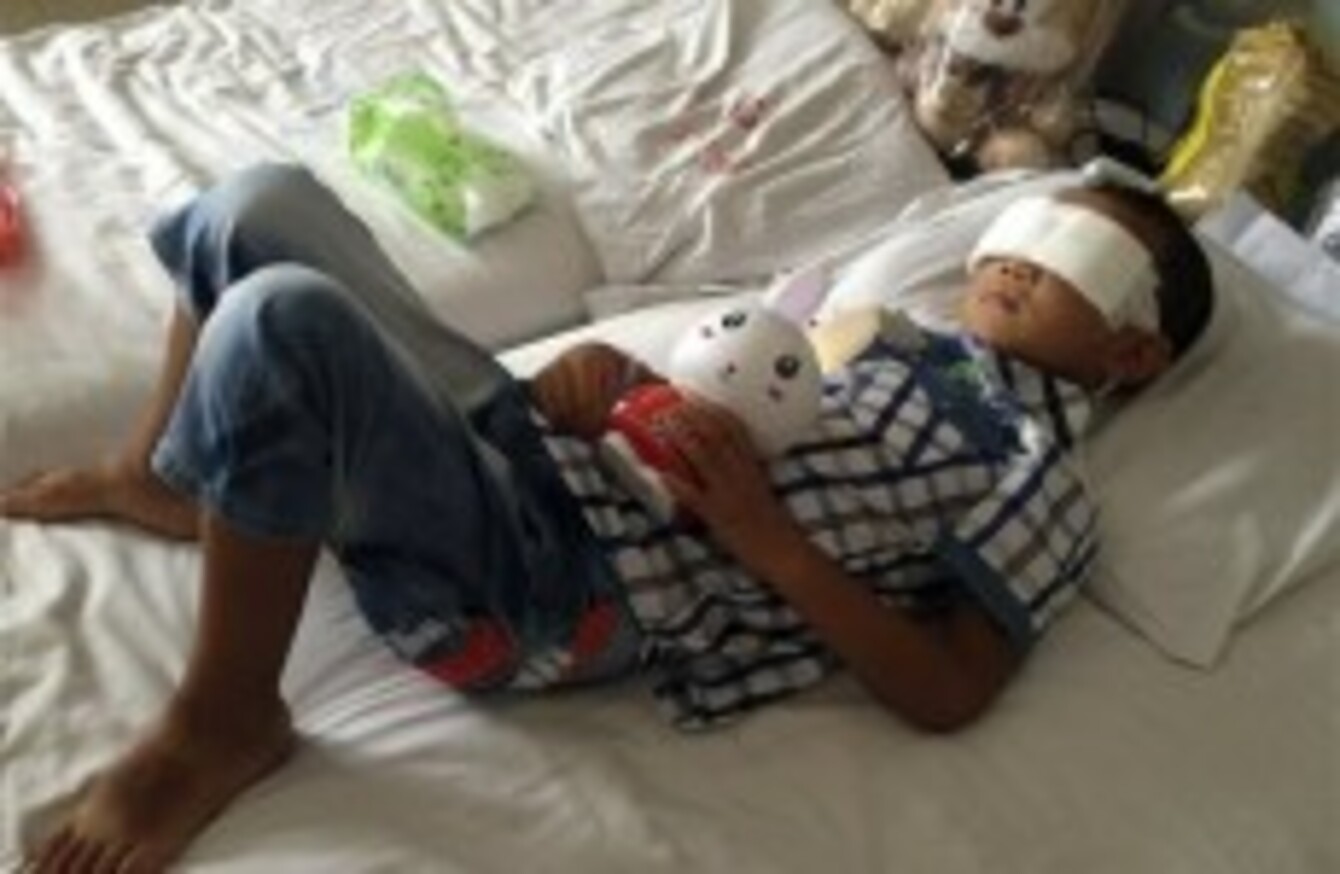 Guo Bin lies on a bed in a hospital as he recuperates from the attack in the rural area of Linfen city
Image: AP Photo/File
Guo Bin lies on a bed in a hospital as he recuperates from the attack in the rural area of Linfen city
Image: AP Photo/File
THE CASE OF a six year old boy who was tricked into a field before having his eyes removed has taken a gruesome twist.
Police in the northern city of Linfen have said that they suspect the boy's aunt, Zhang Huiying, as his attacker. The aunt, however, killed herself six days after the attack by jumping into a well.
In an interview with the Beijing News published today, Zhang's husband described how the woman's mental state unravelled in her final days.
Initial reports said the boy, Guo Bin,  had been playing outside his home on the evening of 24 August when he was lured by an unidentified woman into a field where she used a tool to gouge out his eyes.
Family members found the boy late at night in a remote area, his face covered in blood, eyelids swollen.
The boy's mother told the Associated Press that she did not know anything about police evidence against her sister-in-law, but added that reports a fight between the families were false.
The boy is said to be recovering steadily and a Hong Kong eye expert has offered to treat him for free, even offering to install electronic eyes if possible.
Associated Press contributed additional reporting.