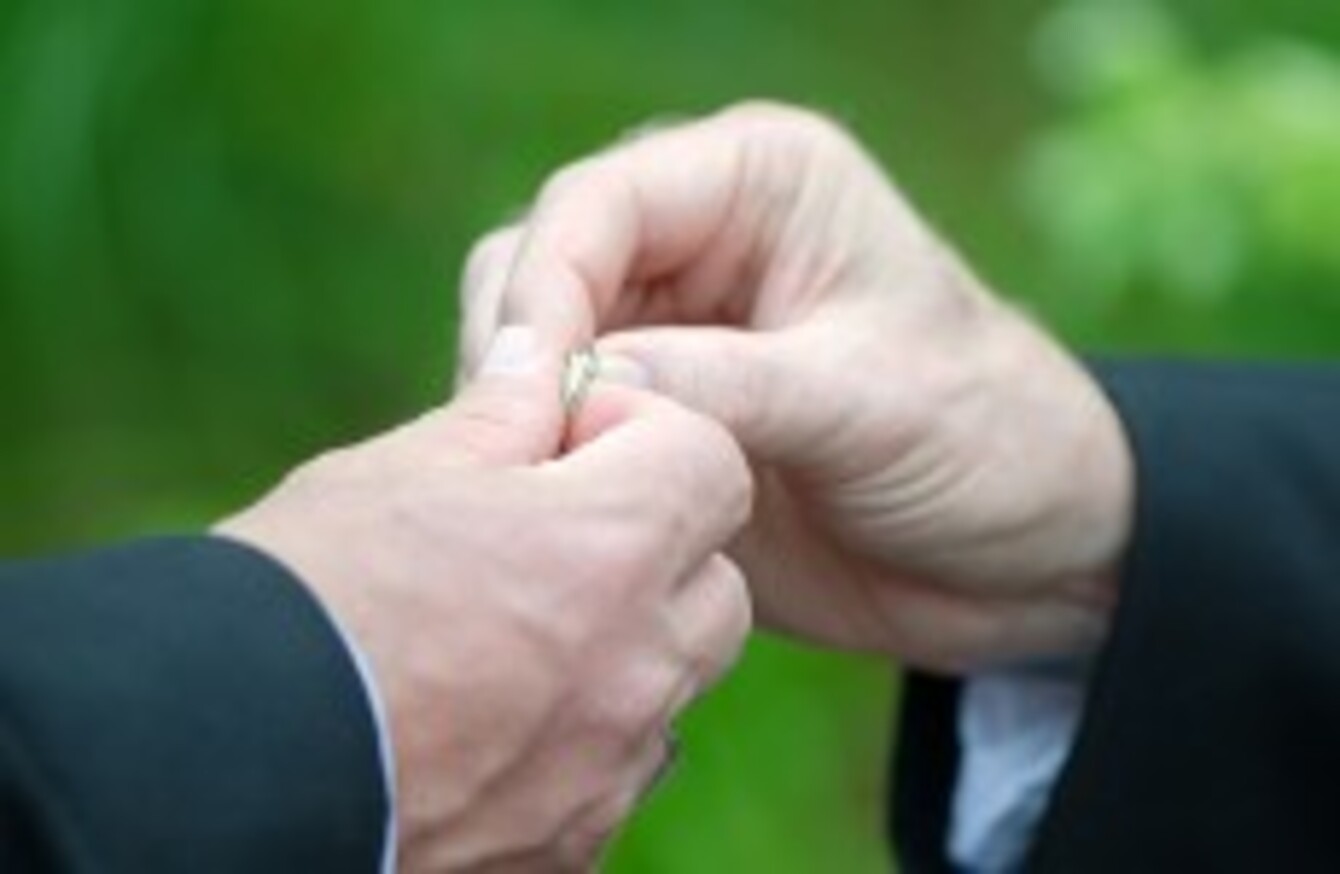 Image: Shutterstock/Muskoka Stock Photos
Image: Shutterstock/Muskoka Stock Photos
A GAY AUSTRALIAN couple, who have been together for 48 years, have begun a campaign for the country to legalise same-sex marriage.
Sydney-based John Challis and Arthur Cheeseman have been partners for nearly half a century and want to see their country make it legal for them to get married.
Challis gave an interview to the national broadcaster ABC, which Cheeseman was too unwell to take part in.
"I'm not going to live forever," he said, saying that his partner was also unwell.
"He is getting frail."
Prime Minister Tony Abbott has long been against legalising same-sex marriage, but Challis believes that his relationship is as orthodox as the PM's.
"I'm sure our relationship is just as devoted as his is and why [should] we be looked at in any different way?"
Abbott has indicated that Australia may vote on the issue after their next election, but Challis's case has sparked a wave of support for a ballot to come sooner.
Same-sex couples can have civil unions or register their relationships in most states across Australia, but the government does not consider them married under national law.
Australia is accused of lagging behind a growing number of countries on marriage reform, highlighted by a recent US Supreme Court ruling to legalise same-sex marriage and Ireland voting for the unions in a referendum.
The opposition said Abbott's about-turn showed he was changing his mind as he went along, while the Sydney Morning Herald described the prime minister's delaying tactics as "a desperate measure to hold back history".