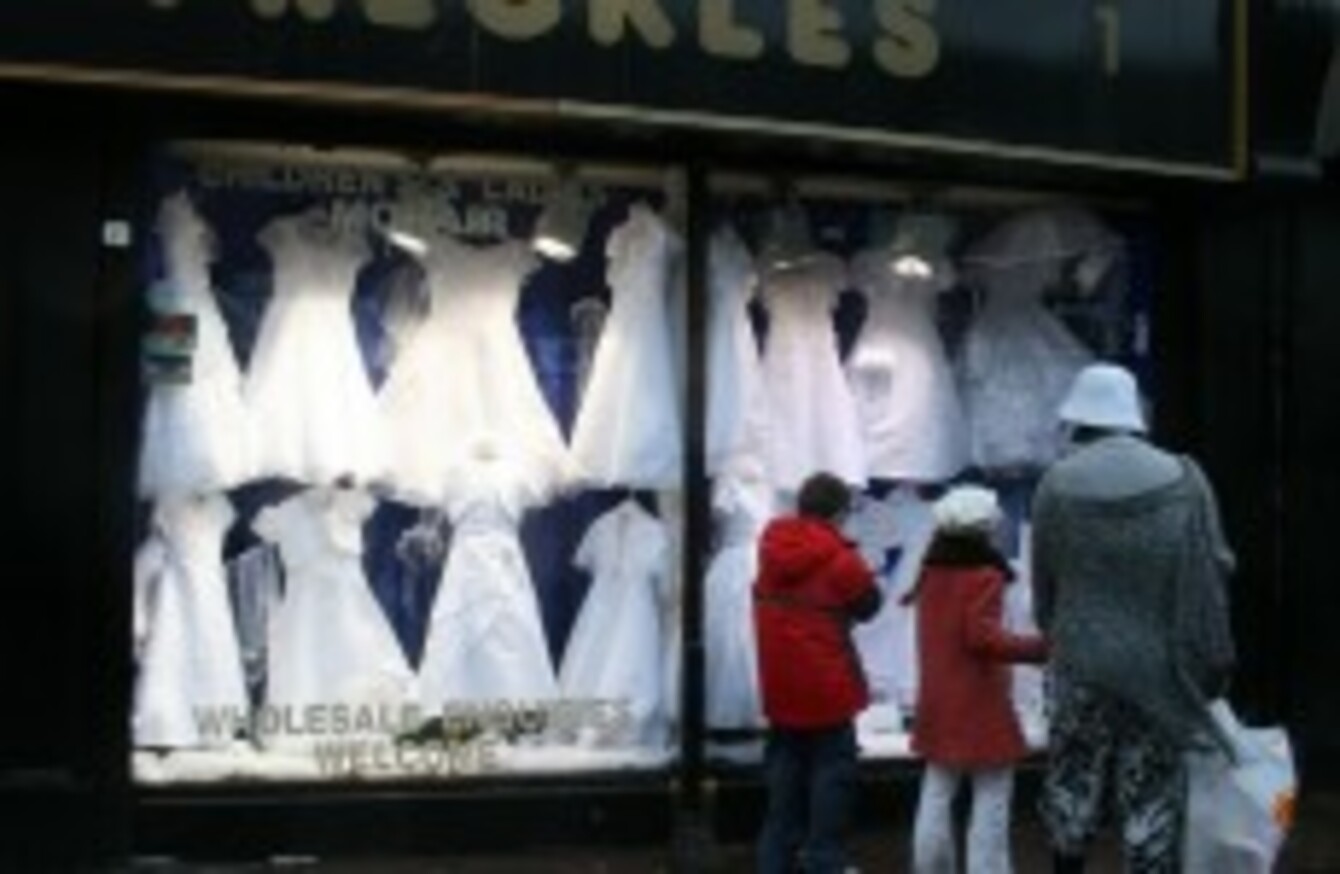 Image: Adeline Pericart/Photocall Ireland
Image: Adeline Pericart/Photocall Ireland
THE AVERAGE AMOUNT spent on first communions this year was €744 for each child, according a new survey.
The figure is down over 25 per cent on last year. The amount of money collected by children has also dropped from €468 to €432.
The breakdown of spending in the survey by Ulster Bank found that on average €179 was spent on the communion outfit and accessories and €176 was spent on clothes for the rest of the family.
Around €303 was spent on food and drink on the day and €86 was spent on entertainment.
The survey of 1070 adults by Milward Brown Landsdowne  found that children saved the vast majority of the money they received, but used the rest to buy items such as video games, clothes, toys and sports equipment.
Just under 10 per cent of families borrowed money to pay for the cost of a first communion this year with the average loan amounting to €343. Eight out of 10 families used savings to pay for the day while 1 in 10 relief on help from friends or family.