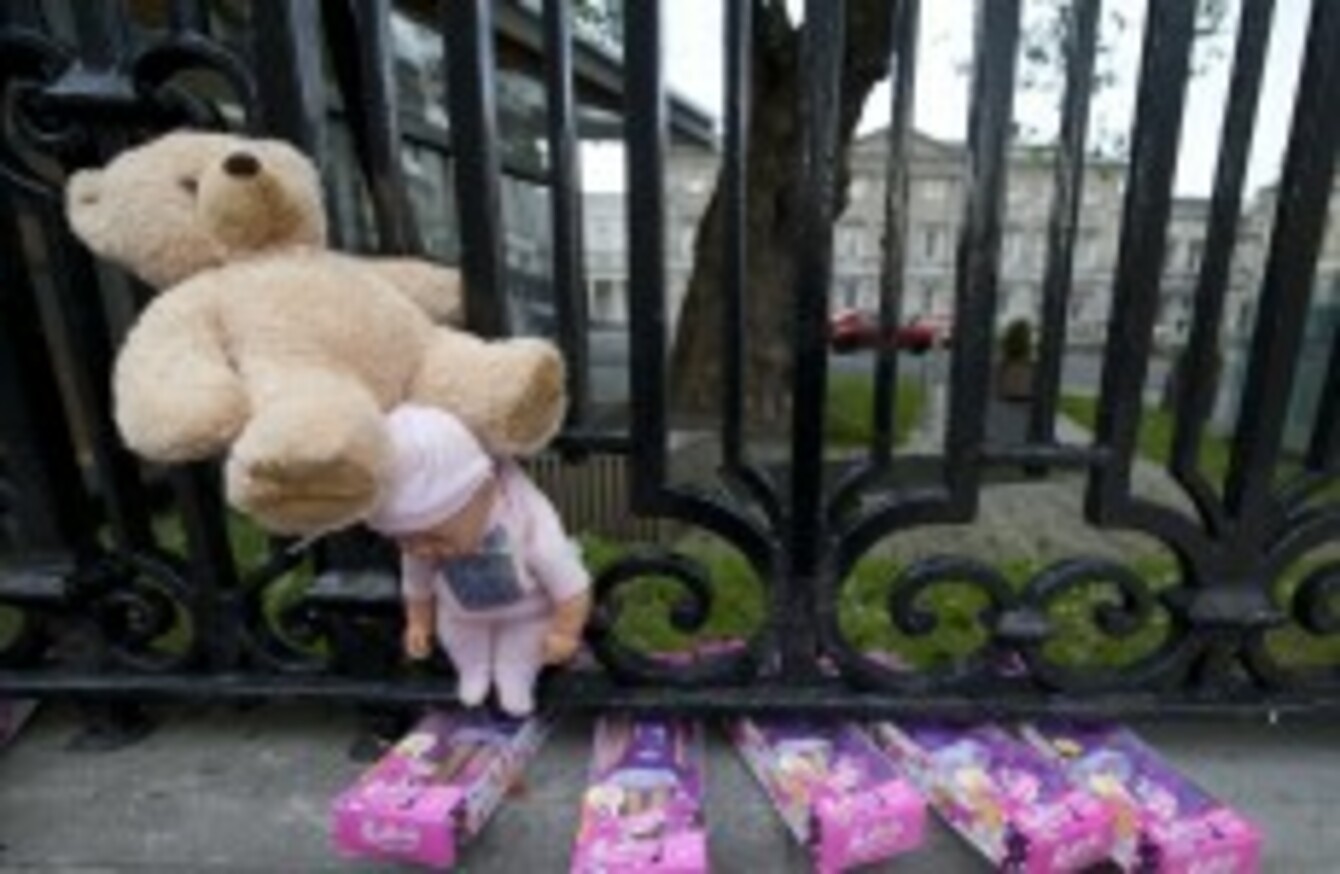 Image: Eamonn Farrell/Photocall Ireland
Image: Eamonn Farrell/Photocall Ireland
Updated 10.45pm
MORE THAN 298 children across ten mother and baby homes were subject to experimental vaccine trials during the 1960s and 1970s, Newstalk reported today.
Newstalk Breakfast claims that vaccine trials were conducted at homes at Bessborough in Cork, St Peter's in Westmeath, St Clare's in Stamullen, and The Good Shepherd in Dunboyne, as well as six other Dublin homes.
It is believed the trials took place between 1960 to 1976.
While the state could not provide the information about the number of drug trials that were carried out on children, Glaxo SmithKline were compelled to supply documents in relation to the drug trials in 2000.
Yesterday, the Junior Minister for Health Kathleen Lynch told The Sunday Independent that the vaccine trials carried out in mother and baby homes should form part of any forthcoming government inquiry.
The Irish Independent reported in 2010 about the 'four-in-one' vaccine trials being carried out at Bessborough.
Sister Sarto, a retired nun, who was working in Bessborough also told Newstalk Breakfast that parental consent was given for these trials.
Speaking to RTÉ's Morning Ireland this morning, Tanya Ward from Children's Rights Alliance said that the State should "at the very least" take responsibility for what happened in the mother and baby homes.
She said that even in the 1940s the state had a responsibility and an obligation to "protect children who were without the protection of their parents".
Ward said that even if a wide-ranging inquiry is put in place, most likely, there will be "very little criminal prosecutions".
She added that she thought that there is strong evidence that, if anything, there was a high infant mortality rate at the Tuam mother and baby home which she said brought the care regime into question.
First published 8.38am