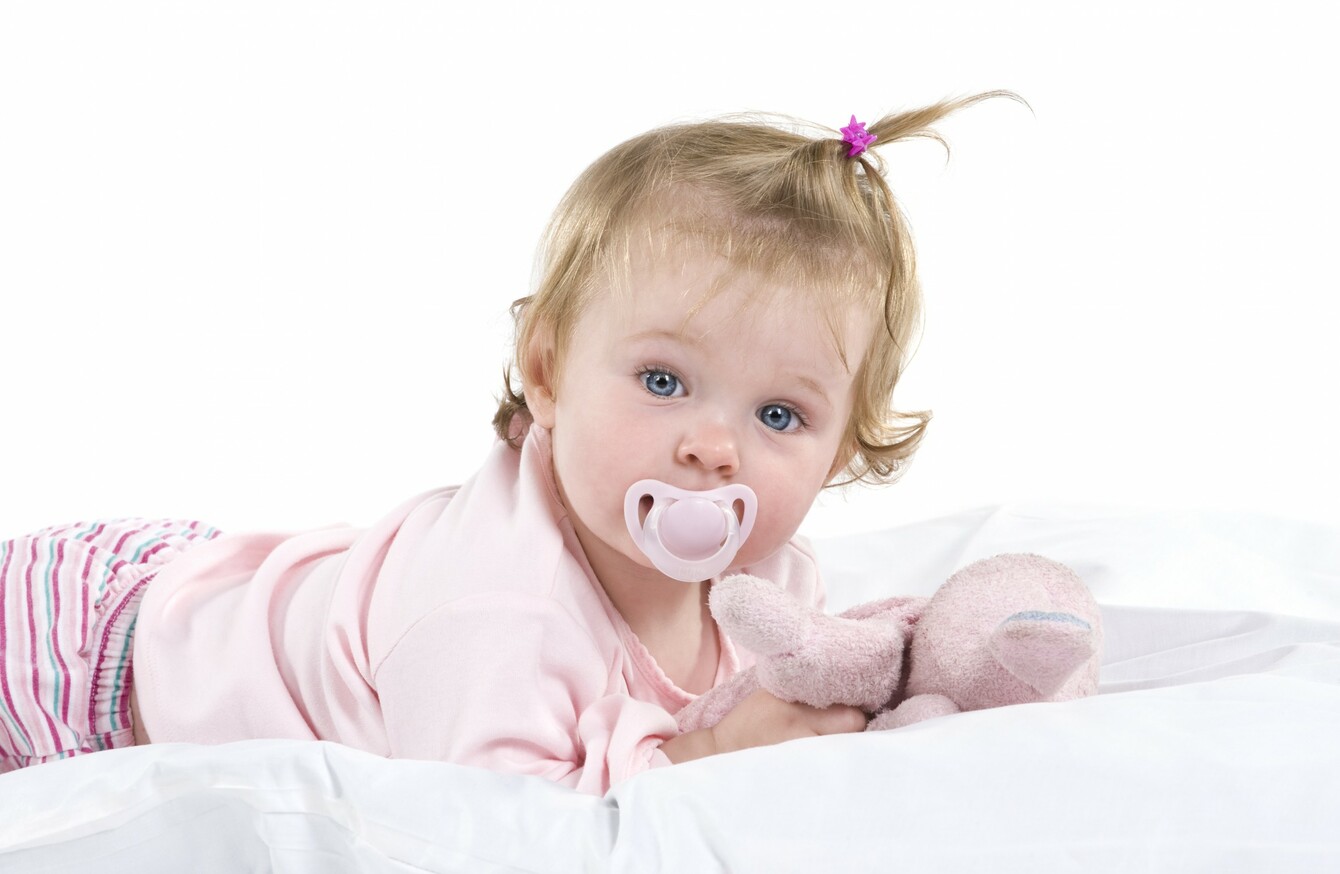 File photo
Image: Shutterstock/Claudia Paulussen
File photo
Image: Shutterstock/Claudia Paulussen
A CHILD WHOSE thighs were allegedly scarred because of overly thick elastic in a baby pants was today awarded more than €17,500 in damages against designer label Ralph Lauren.
Barrister Fiona Crawford, counsel for Amelia Duhy (now five-years-old), told the Circuit Civil Court the pants had been bought by a friend in Brown Thomas, Dublin as a present for Amelia following her birth in April 2010.
It was while she was on holidays 10 weeks later with parents Julie and Robert Duhy that she had been dressed in the new pink outfit, a dress and pants combination, in which she became very agitated after several hours.
Crawford, who appeared with Patrick Geaney solicitors for Amelia and her mother – of Drogheda, Co Louth – said that when the child was being prepared for bed that evening her mother noticed red marks on her baby's outer thighs.
On returning from holiday Duhy brought Amelia to her GP, Dr Mary Behan, who deemed the baby's injuries as unconnected with any allergic reaction or bruising and referred her to consultant plastic and reconstructive surgeon David O'Donovan.
Crawford told the Circuit Court president, Justice Raymond Groarke, that Amelia's injuries had been photographed at the time and on several occasions afterwards until their complete disappearance after two-and-a-half-years.
She said Professor Julian Ellis, a Nottinghamshire expert in the technology of elastic fabrics, had forensically examined the pants in early 2012 and found the elastic used had been twice as powerful as he would recommend even for an adult.
Ellis said the Ralph Lauren New York brand had been stitched into the garments, which had been made in China and labelled as suitable for a three to six-month-old girl.
Legal costs
Crawford told the court that O'Donovan had found residual scarring on Amelia's outer thighs "secondary to a tight constriction band in the area where an elasticated baby-grow might fit against a baby's skin".
She said his report noted that the only treatment required for the injuries had been massage by the baby's mother. Three years after the incident the surgeon noted there were no marks and no need for any treatment.
Crawford said the defendants, Ralph Lauren Ireland Limited, had delivered a full defence to the claim and liability was in issue. A settlement offer of €17,500 had been made and she was recommending the court approve it.
She told the court Amelia's skin, while significantly marked, had never been broken and there had never been any weeping of the wounds. Judge Groarke approved the offer and awarded Amelia and her mother their legal costs.