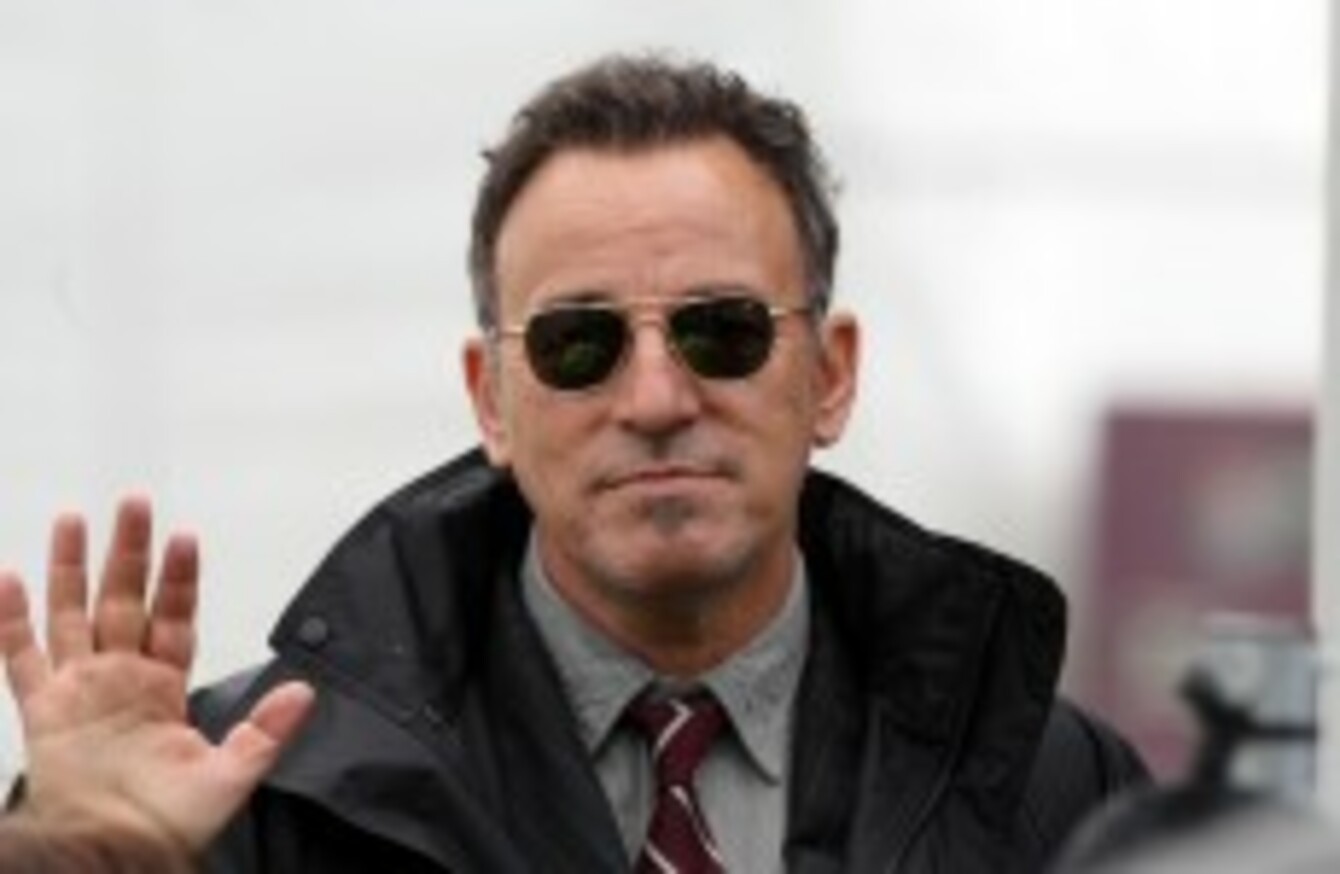 Image: Steve Parsons/PA Wire/Press Association Images
Image: Steve Parsons/PA Wire/Press Association Images
A NEW PUBLIC opinion poll has suggested that if Bruce Springsteen was to run for governor of New Jersey, he'd wipe the floor with the Republican incumbent Chris Christie.
Public Policy Polling said that it included Springsteen "at the request of our blog readers and just for fun to see how [he] would fare in a run against Christie".
While Springsteen and Christie were tied on 42 per cent in the survey, Public Policy Polling said that The Boss's favourability rating, combined with the number of undecided Democrats means that there is a "lot more room for growth" for the singer.
The Guardian reports that Springsteen has been openly critical of Christie in the past, and declined to perform at the governor's inauguration in 2009.
Springsteen followed up his refusal to perform by posting a statement on his website which criticised New Jersey politicans who failed to recognise the rights of same sex couples. Governor Christie had said that he would veto a bill supporting gay marriage.
In March of this year, according to USA Today, the singer wrote a letter to New Jersey's Asbury Park Press thanking the newspaper for publishing an article which highlighted budget cuts implemented by Christie.