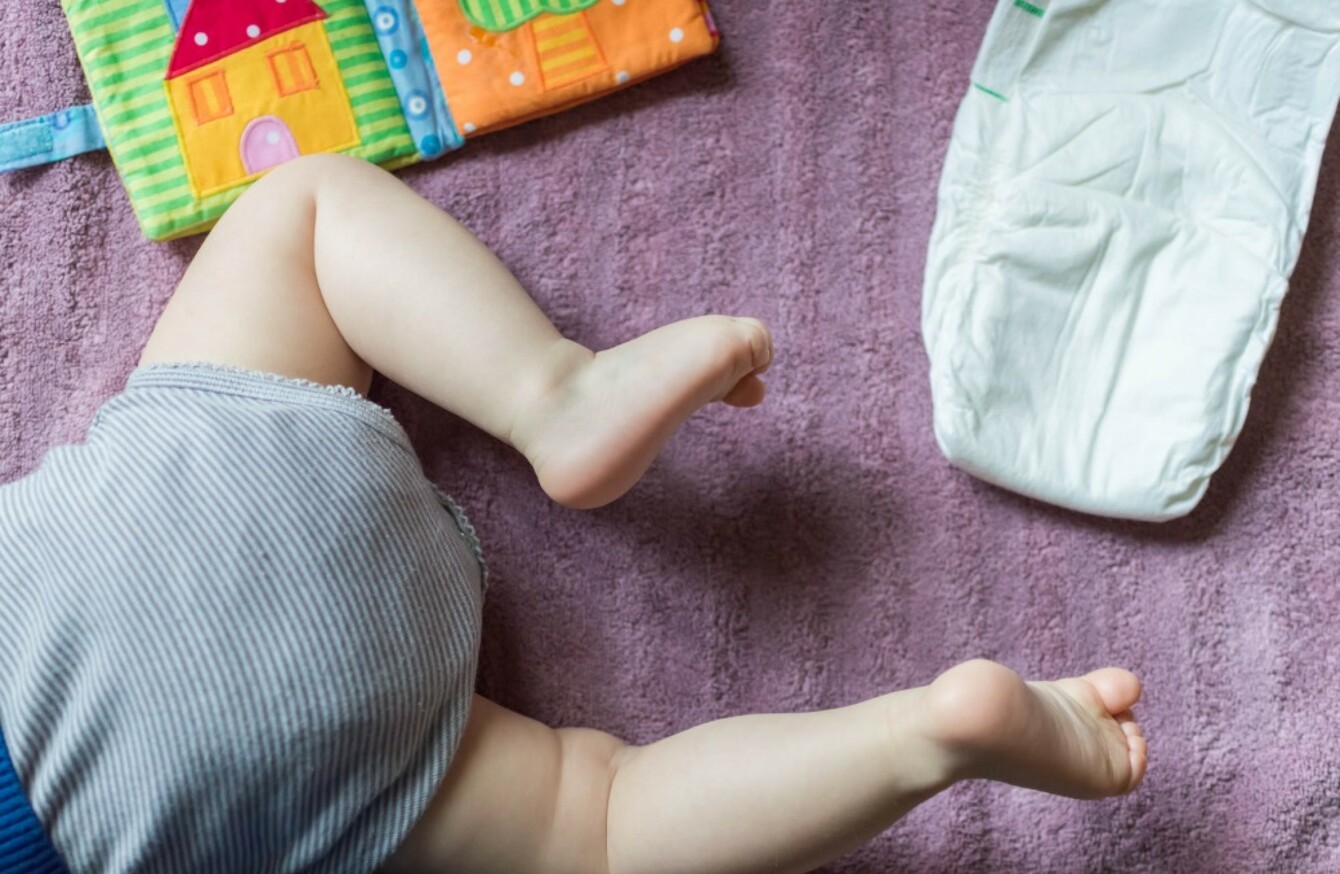 Image: Shutterstock
Image: Shutterstock
IS THAT A NORMAL colour? When was the last one? Are those raisins? Of all the things you didn't foresee dominating your thinking space as a new parent, poo is the biggest culprit.
During the first year (and beyond) the details of your child's bowel movements will occupy more of your head space than you ever thought possible. Here's 12 you might, um, recognise…
1. The one I didn't want to hear about
Pre-kids, I can distinctly remember a new dad telling me in awestruck tones about how his baby had necessitated "a complete change of clothes" that morning thanks to an epic crap. "Seriously," he said wide eyed and clearly suffering from PTSD, "It went all. The. Way. Up." I remember whispering to my husband as we walked away, asking "What's wrong with people with kids?" God, how little we knew.
2. The one I anxiously waited for
When my first son was born he didn't poo for ages. Actually, it was only 24 hours but in those anxious early hours of first-parenthood, his failure to defecate felt like the most important thing in the world. When he finally did pass the first sticky black stool, I proudly told the whole ward, and the ward beside me and was a little surprised there was no telegram from the president.
3. The 'where TF did that come from?' one
My second born deposited his first (second and third) meconium poos promptly… and with such lavish abandonment that there was nothing to do but stare dumbstruck at the contents of his overflowing nappy wondering how such a sweet tiny pink body had managed to produce such a foul smelling horror show.
4. The one that mummy did
There's no two ways about it, that first poo postpartum is a milestone. I can feel my heart beating faster just thinking about it.
5. The green one
Was it something I'd eaten that was affecting my breastmilk? Was he ill? Was he dehydrated? During the hot summer last year, when my son was just a few months old, his nappy contents seemed to take on a worrying greenish tinge. After much angsting I eventually realised the nappies I'd changed to were a different green colour to the ones I had been using. Sigh.
6. The one where I risked leaving the nappy bag at home
I was only leaving my older child to summercamp. Baby and I would literally be dropping him off and coming straight back so I didn't need to lug the nappy bag with me, did I? Yes. At the farthest point from home, the baby promptly deposited the biggest poo he could muster. With no clothes and not even a baby wipe in the car I end up having to strip him off in public toilets, rinse him in a sink and wrap him in toilet roll to return home. I never left home without the nappy bag again.
7. The up the back one
As witnessed above, the sheer explosive nature of bowel movements in the first six months (pre solids) is a feat of nature and the source of almost constant washing.
#Open journalism No news is bad news Support The Journal

Your contributions will help us continue to deliver the stories that are important to you

Support us now
8. The one that wasn't
You furrow your brow and try to remember, but you can't quite say when the last poo was. There definitely wasn't one today, did you change one yesterday…? The only thing more stressful than constantly changing a baby is when you're not. Cue constant monitoring of baby for signs of constipation and massaging of little tummies to try and encourage movement.
9. The one when we started solids
Yikes. But also a real biology lesson in digestion. Who knew raisins would pass through the body and come out looking like *that*….fascinating.
10. The one that's just as we're about to go out
I feel I'm misrepresenting this by referring to it as 'the one', because it's ALL THE TIME. It's a little known fact that babies have a built in sensor that enables them to poo the second you're about to walk out the door and in a real rush to get somewhere. They've a similar radar for a fresh nappy.
11. The one I didn't see coming
I thought I'd give my chap a little nappy-free time and off he waddled. Virtually without breaking his pace he squatted down and deposited a poo on our nice new floor. Thanks for that son.
12. The one I really hope not to have to deal with
I spotted a friend in the part a little while back, looking very yummy mummy with her jogging gear on, take away coffee in hand and gorgeous three-year-old playing nearby. But all was not as it seemed. "He just crapped in my cup," she revealed wanly. With an urgent poo on the way and no toilets nearby she'd used the only receptacle to hand and crouched with him behind a tree. Crapping in coffee cups – the endless glamour of parenthood…